LOSC have chosen Paulo Fonseca as their new coach
Renowned for his tactical skill, his managerial qualities and a marked game identity, Paulo Fonseca is a coach particularly recognized in Europe for his performance and his desire to work with his teams in committed and attacking football. His numerous sporting and collective successes in several championships (Portugal, Ukraine, Italy) associated with his ability to shape and advance young talents, today make him the ideal technician for the continuation and revitalization of the Lille project.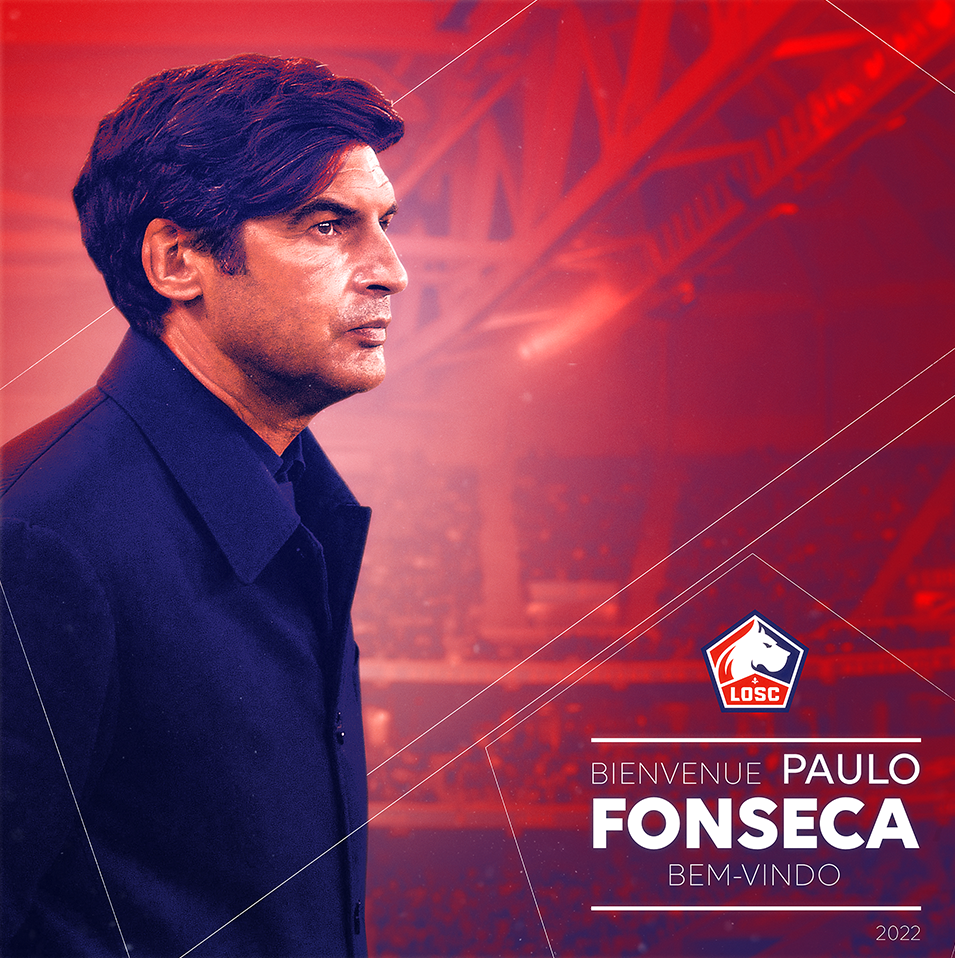 Former defender in the Portuguese first division, Paulo Fonseca began his coaching career with an apprenticeship in the lower divisions of the Portuguese championship, before revealing himself with the club of Paços de Ferreira, which he led to a historic 3rd place in the Liga Portugal (first division) in 2012-2013. Poached by FC Porto with whom he notably won the Portuguese Super Cup (2013) and discovered the Champions League (2013-2014), the native of Nampula (Mozambique) also won the Portuguese Cup with Braga (2015-2016) . Paulo Fonseca then successfully put his skills to use for Chakhtar Donetsk, achieving three Ukrainian Cup-Championship doubles in three seasons (2017, 2018, 2019). He finally got involved for two seasons in the intense race for Europe in the Italian Calcio with AS Roma (2019-2021), reaching the semi-finals of the Europa League in the process.

A year after leaving the AS Roma bench, Paulo Fonseca is now joining LOSC, convinced by the ambition of a determined club, after a difficult season in the Championship, to find a better place in the next season. within French football as well as European cups. By entrusting the management of its first team to this experienced technician, displaying 119 matches in the Portuguese first division, 96 in Ukrainian D1, 76 in Italian Serie A and 71 in European cups (including 20 in the Champions League), LOSC is making a a strong and ambitious choice at the dawn of a new sporting cycle.



LOSC are pleased to be able to begin their collaboration with their new coach, who arrives accompanied by Tiago Leal (assistant coach), Paulo Mourão (assistant coach in charge of physical preparation) and António Ferreira (assistant coach in charge of goalkeepers). Already present at the club, Jorge Maciel also composes the staff of Paulo Fonseca, as assistant coach. A new page is being written. We wish it long and full of success.


Welcome to LOSC, Paulo Fonseca!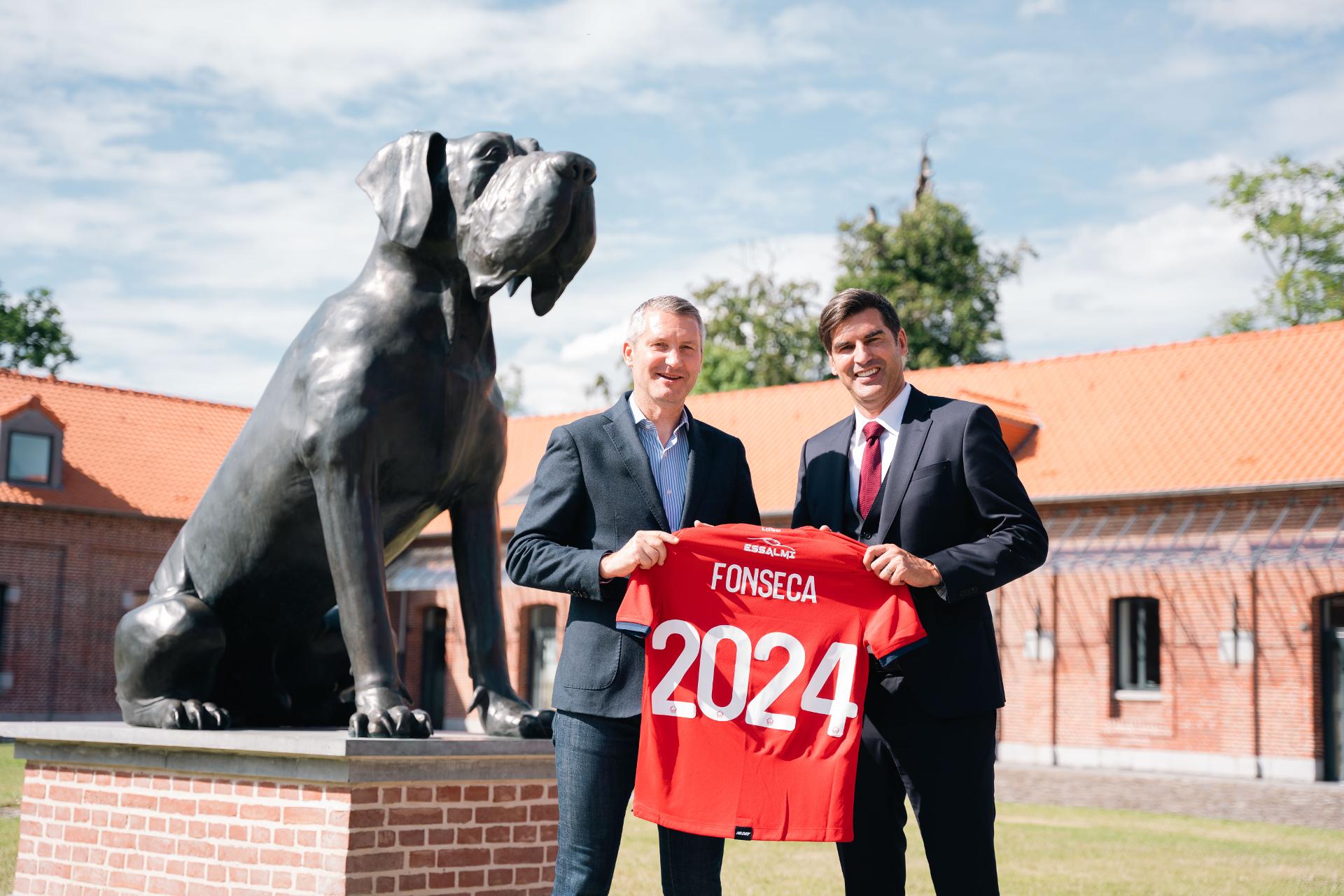 "It is with great satisfaction that we announce today the arrival of Paulo Fonseca at LOSC. His experience at the top European level, his philosophy of play and his sense of management make us approach this new collaboration and the next season with great enthusiasm and ambition. Paulo is placed at the head of the professional team, at the heart of our sporting project, and we are convinced that he has the profile and all the qualities to lead our group towards performances commensurate with the objectives and challenges of LOSC. It also presents values ​​that are dear to us, a strong culture of work and winning. These should allow us to find a positive dynamic and results in the league, with the same success we hope that Paulo has met in all the clubs he has coached. I take advantage of this announcement to also welcome to LOSC the members of the staff who will accompany him: Tiago Leal, Paulo Mourão and António Ferreira. We are counting on the people of Lille to give them the warmest welcome. »



"Becoming the new coach of LOSC is a source of pride and a great honor for me. I am aware that having been chosen to join this great French club, with its rich history and impressive track record, also gives me a great responsibility. I am therefore happy to begin this adventure with LOSC and eager to get to work with the staff and the players. Above all, I am extremely motivated and determined to ensure that together, collectively, we will achieve the objectives set and take the club and the group to the highest level. I thank the leaders of LOSC for their confidence. I am also looking forward to meeting the Lille supporters in this magnificent stadium, and thank them already for their warm welcome. Go Dogues! »