Longoria in great danger with Jorge Sampaoli
OM Mercato: While an extension of his contract in Marseille is being discussed, Jorge Sampaoli could surprise more than one this summer.
OM Mercato: Jorge Sampaoli ready to slam the door
Dauphin of Paris Saint-Germain, Olympique de Marseille will return to the Champions League next season. For this return to C1, Frank McCourt had assured that he will unlock the means to constitute a competitive workforce. Something to delight Jorge Sampaoli. An extension of the Argentinian technician's contract is even under consideration at OM. Arrived in March 2021, the South American coach only has a one-year contract with the Provençal club. But according to information from the Spanish press, a huge surprise cannot be ruled out concerning the future of Sampaoli. In its edition of this Thursday, the daily AS evokes a possible departure of Sampaoli from Marseille.
A frustration for Sampaoli in Marseille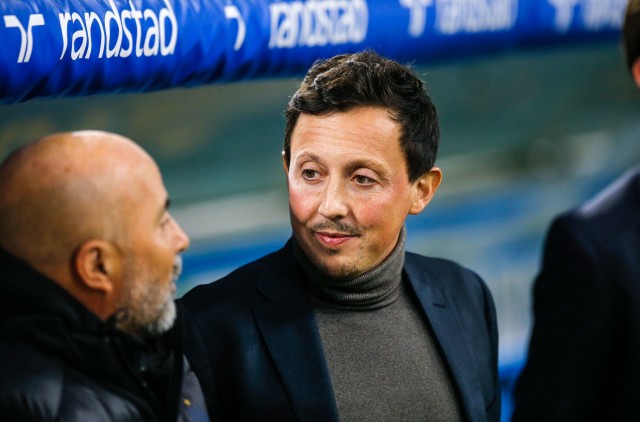 As the newspaper points out, Jorge Sampaoli would have requested certain guarantees from his management for the transfer window. The Olympique de Marseille coach wants to have a competitive squad for next season, especially so as not to make up the numbers in the Champions League. But so far, OM have not yet signed any reinforcements and continue to align failures on the transfer market. Pablo Longoria has yet to compensate for the departures of William Saliba and Boubacar Kamara, two essentials for the Argentinian technician. Mohamed-Ali Cho or even Axel Witsel failed the Provençal club. Which is also awaiting the green light from the DCNG to validate its accounts for the coming season. So many factors that are not likely to reassure the Marseille coach who would like to have reinforcements by the time the recovery takes place.
If he harbors desires to leave, the OM coach would nevertheless maintain good relations with Pablo Longoria. But with the uncertainty linked to the quality of his future workforce, he would think of slamming the door before the start of the next exercise.