LeBron James 'Triple Logoman' Panini card sold for $2.4 million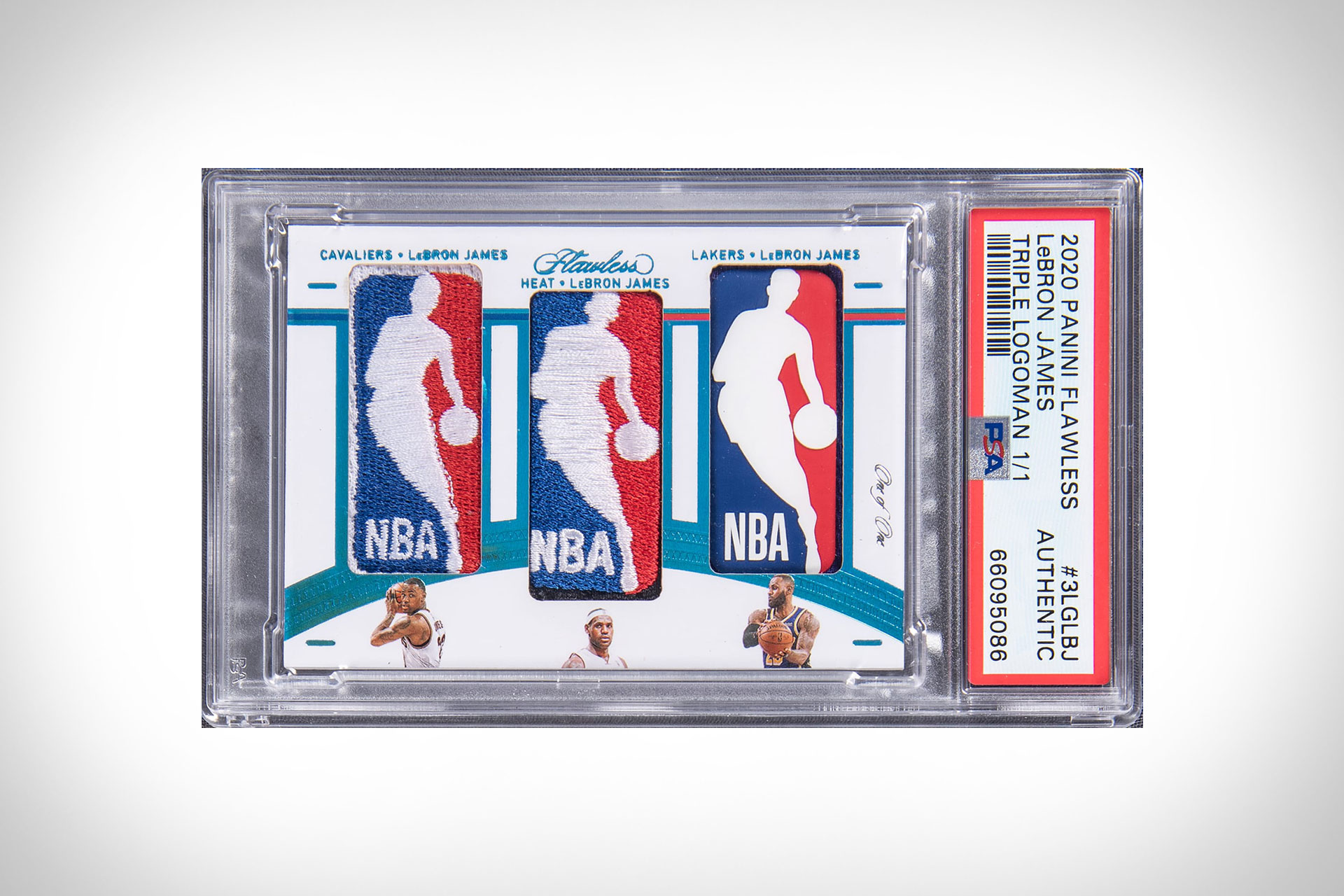 Drake reportedly spent over $200,000 trying to get his hands on this card. Placed in Hobby decks that contain ten cards, this « Triple Logoman » by LeBron James has made many people fantasize.
« Usually it's the older vintage cards that have a lot of value »explained Ken Goldin, founder and executive chairman of Goldin, who managed to obtain one to put it up for auction. « But there's really never been a card this popular before it's even been drawn from a deck. »
LeBron James' « Triple Logoman », which therefore contains three NBA logos placed on the jerseys of the « King », worn during games with the Cavaliers, the Heat and the Lakers, therefore sold for 2.4 million dollars .
We do not know the name of the buyer, and therefore if it was rapper Drake who got his hands on it…
It's still a huge sum for a card fresh out of the pack, this Panini Flawless collection from the 2020/21 season, but it should still be noted that prices seem to have calmed down following the post-pandemic explosion, where all the collectibles seemed to be breaking auction records.
Last year, a rookie card from LeBron James sold for 5.2 million dollars!