LeBron James and Draymond Green invest in… pickleball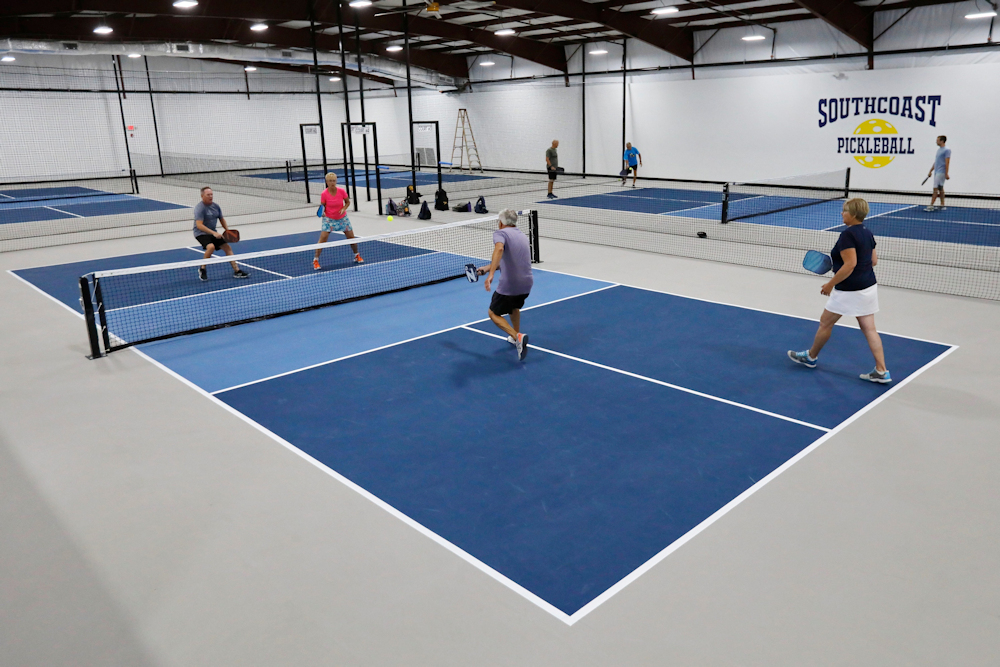 While padel has managed to make its mark among racket sports in Europe, we will have to learn the rules of "pickleball". Unknown, it is a kind of mini-tennis with elements borrowed from badminton.
In the United States, the discipline is growing and LeBron James decided to invest in Major League Pickleball altogether. Alongside him are Draymond Green, Kevin Love and Maverick Carter, a longtime friend of the four-time MVP and boss of their joint SpringHill Company.
 » Having SC Holdings, LRMR Ventures and their incredible group as the owners and investors of Major League Pickleball is not only great for MLP, but a watershed moment for pickleball in general", MLP founder Steve Kuhn said in a statement.  » Pickleball is the fastest growing sport in the country, with communities in cities and towns around the world. This investment and the platform this group provides will significantly help us reach our goal of 40 million pickleball players by 2030.. »
Already associated with funds that own the Boston Red Sox, Liverpool and AC Milan clubs, LeBron James joins other illustrious investors since pickleball had already attracted former quarterback Drew Brees, former tennis player James Blake and current Milwaukee Bucks co-owner Marc Lasry.
The final stages of this circuit will take place from October 14 to 16 in Columbus, Ohio, in LeBron's native land, and children from his schools located in Akron will attend the event.