LaMelo Ball seduced Steve Clifford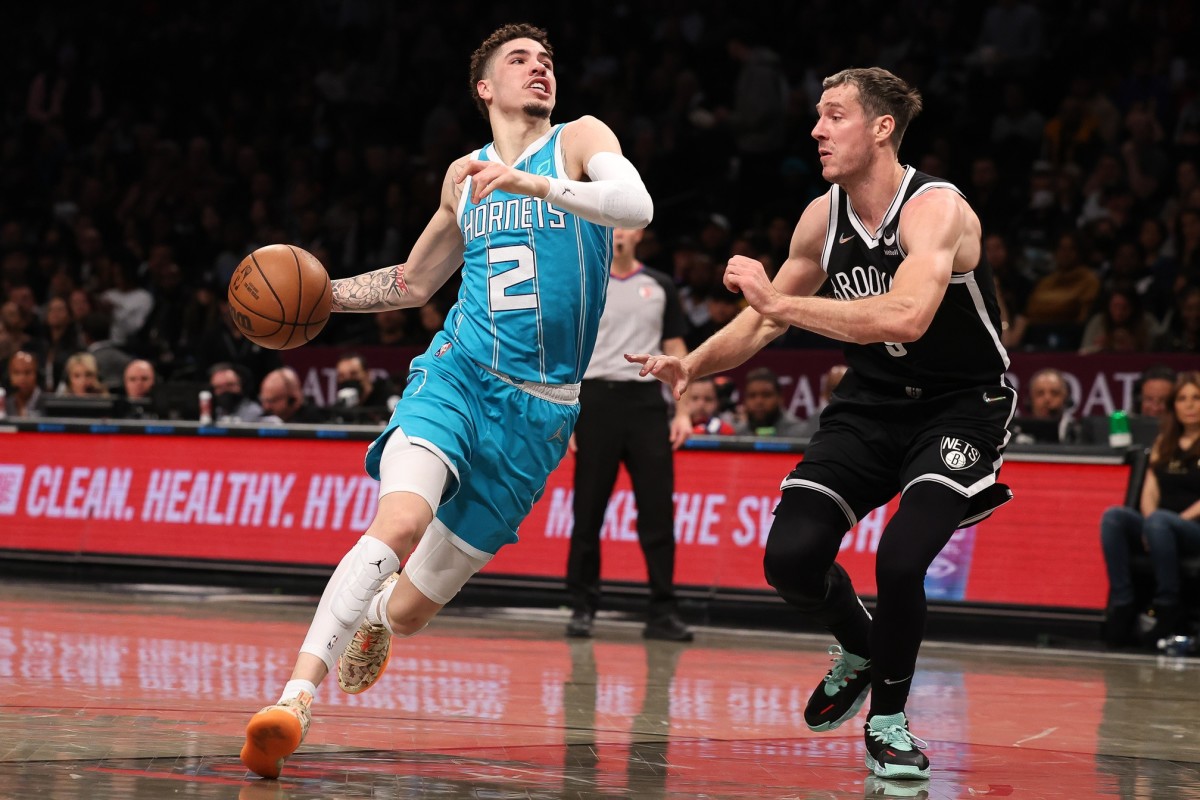 The Hornets' offseason did not allow the North Carolina franchise to take a new step, as one might expect after a rather encouraging season despite another dry elimination in « play-in ».
First there was the imbroglio Kenny Atkinson, who finally decided not to try the adventure to remain an assistant at Golden State, which led to the return of Steve Clifford, and especially the legal troubles of Miles Bridges, accused of domestic violence, which weighed on the attractiveness of the Hornets.
Work, the best outlet
His status as a free agent player protected by a "qualifying offer" of 7.9 million dollars running over 2022/23 has placed the franchise in a good stalemate. In the end, Charlotte simply extended Jalen McDaniels and Cody Martin…and that was it!
At the heart of a project that suddenly took a turn for the worse, LaMelo Ball tried to focus on his progress, this is in any case what his new coach, Steve Clifford, has observed, who continues to discover its young leader. For the moment, the ex-new coach of Charlotte is amazed by what he has seen.
» It is awesome ! He stayed there most of the summer. He loves being at the gym. He works hard on the field and in the weight room. I enjoyed getting to know him, and I think he's ready or in a good position to get off to a good start. What I mean is I think he did all the right things this summer, and he really impressed me. »slipped Steve Clifford.
A collective rather than personal objective
After winning the Rookie of the Year trophy in 2021 despite an injury, Lonzo Ball's little brother continued his progress in a very good way in 2022. But for Steve Clifford, the next stage of the LaMelo rocket will concern the collective, and will only be validated by one thing: participation in the playoffs.
"On player development, there's this misconception going around that players only get better when they're young. The best players have a goal, a plan for each summer in order to progress, whatever their age. And that's what he does. » added the ex-Magic coach. "He has things to do in different areas and he has been working on them. But I think the most important thing for him, and I think he would say the same to you, is the success of the team. The best players in our league are always judged by their team's results. And I know he's motivated for us to be a playoff team, which would be a good step. Talking to him, that seems to be his goal."
Steve Clifford will approach the recovery a bit with the same approach, trying to get the best out of individuals and merge them into a collective in order to make it progress. The youth of the workforce showed its strengths and weaknesses last year, and it will be up to them to magnify it.
"There are a number of guys who have a promising future and who have a good approach. We will see what will happen. One of the downsides is that I haven't been able to train these guys yet. I made a lot of video. In our sport, there is the individual part: marking, rebounding, playing, numbers. And then there is the team. There are a lot of players who can line up stats, but the team doesn't work well when they're on the pitch. That's what it's going to continue to play out as we move forward. »
LaMelo Ball
Percentage
Bounces
Season
Crew
GM
Minimum
Shots
3 points
LF
Off
Def
Early
pd
party
Int
bp
CT
Points
2020-21
CHA
51
29
43.6
35.2
75.8
1.2
4.7
5.9
6.1
2.7
1.6
2.8
0.4
15.8
2021-22
CHA
75
32
42.9
38.9
87.2
1.4
5.2
6.7
7.6
3.2
1.6
3.3
0.4
20.1
Total
126
31
43.1
37.8
82.6
1.4
5.0
6.4
7.0
3.0
1.6
3.1
0.4
18.3