Lamborghini Urus Performante: a logical sequel to the explosive Italian SUV
Lamborghini recently unveiled a new, more powerful and faster version of its ultra-sporty utility vehicle, the Urus. Taking up the name Performante already used with the Huracán coupé, it is aimed at those for whom a sprint from 0 to 100 km/h in 3.6 seconds is not fast enough.
Indeed, thanks to a gain of 16 horsepower which brings its twin-turbo V8 to 657 horsepower, the new Urus Performante 2023 reduces its acceleration time to 3.3 seconds. Maximum torque remains unchanged at 627 lb-ft. As for the top speed on the circuit, it is established at 306 km/h.
By the way, a copy of this vehicle has already broken the record for a production SUV with a time of 10:32 minutes during the Pikes Peak, Colorado ascent race.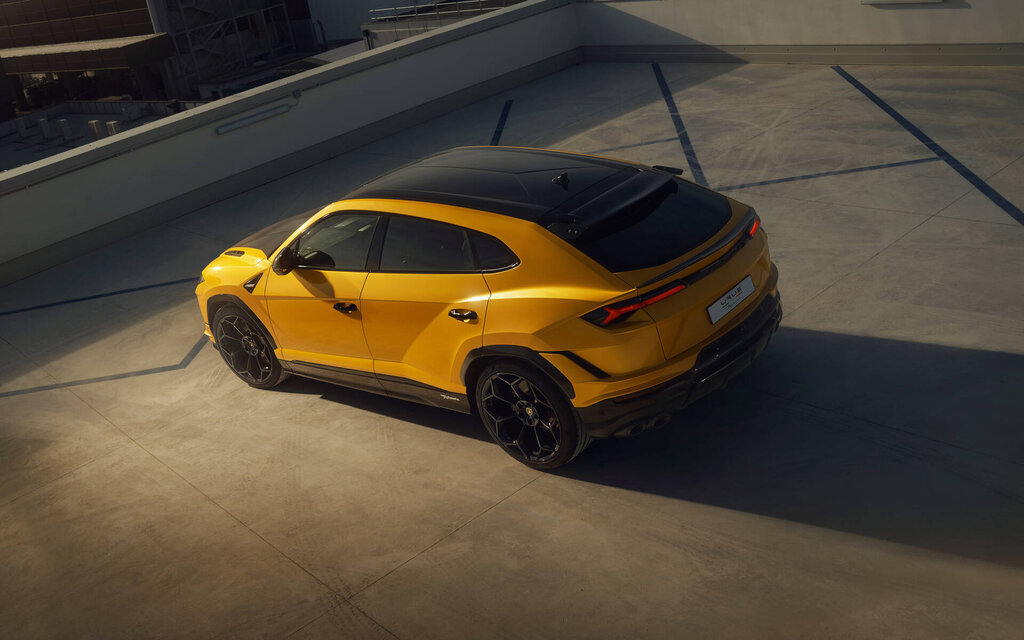 Lamborghini engineers have grafted a new differential that optimizes torque distribution, widened the tracks by 16 mm and lowered the chassis by 20 mm thanks to new springs. The rear wing, which is inspired by that of the Aventador SVJ, increases downforce by 38%. Shod with new semi-slick Pirelli P Zero tyres, 22-inch forged or ultra-lightweight 23-inch wheels are available.
Speaking of weight, the Urus Performante shed 47kg in total, which also accounts for its improved prowess. The company touts it as the SUV with the most carbon fiber in the category. The optional roof made from this material is reminiscent of the Huracán Performante and Super Trofeo.
Note also the bumpers and air intakes, which have undergone retouching to add even more character and contribute to good cooling of the mechanical components. The exterior gets dressed in two tones, while the black Alcantara suede interior gets new hexagonal pattern stitching.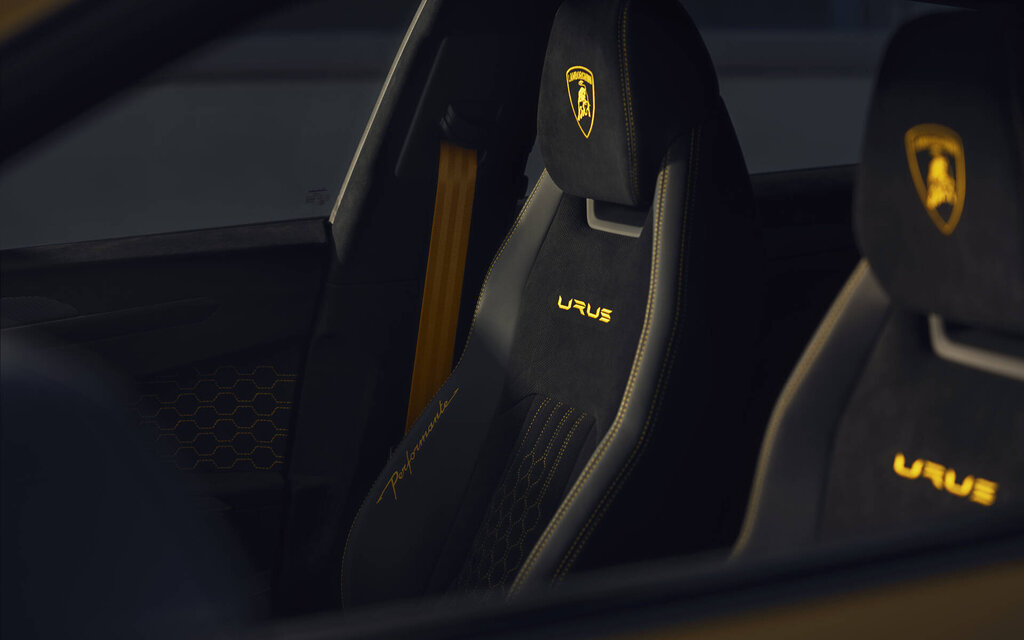 Finally, the Urus Performante benefits from a reworked steering which, according to Lamborghini, provides better feeling at the wheel and more precision in the turns. The Strada, Sport and Corsa driving modes have also been revised. Finally, we note the addition of a Rally mode for those who have the luck (and the audacity!) to think outside the box to have fun skidding as much as possible.
The US price for the 2023 Lamborghini Urus Performante is set at $260,676. Details and availability for the Canadian market will come later, but until then, take a look at the photo gallery at the top of the page!