Lamborghini less exclusive? Record sales in 2022
2022 has clearly been a banner year for the premium segment. Not only for luxury brands like Bentley Where Rolls Royce, but also for sports car manufacturers – for example, the number of new Bugattis having found an owner has never been so high. And Lamborghini also announced that it had had the best year in its history in terms of sales.
Worldwide, the Italian manufacturer, which celebrates its 60th anniversary this year, delivered exactly 9,233 cars in 2022, 10% more than the previous year. A development that, according to big boss Stephan Winkelmann, can only be confirmed in 2023, when the second phase of the « Direzione Con Tauri » roadmap will begin, aimed at preparing Lamborghini for its (electrified) future.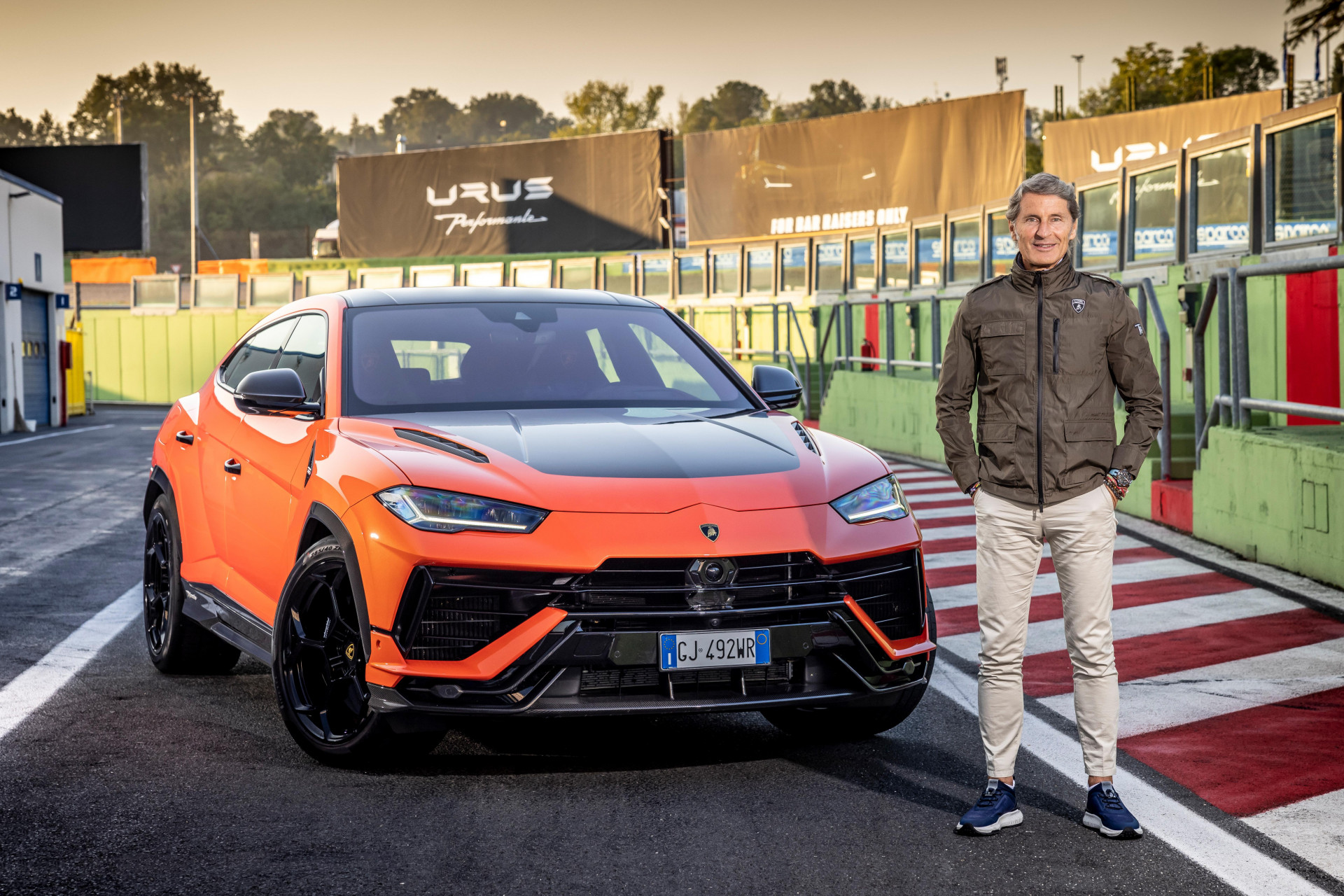 Also Read – Lamborghini at the Brussels Auto Show 2023
Thanks to Urus
Like Bentley and Rolls-Royce, this success is due to the SUV in the range: more than half of Lamborghini's sales were Urus. It was the same in 2021, but last year it sold 7% more (5367 units to be precise), helped by the introduction of the Urus S and Urus Performance. This makes the Sant'Agata Bolognese super-SUV far less exclusive than its Maranello rival, as Ferrari has temporarily closed order books for the Purosangue to preserve its exclusivity. But sales of the Huracan are also doing well, with no less than 20% more copies sold in 2022 (3113 units) than the previous year, thanks to the introduction of the Huracan Tecnica (the Sterrato could not yet be ordered in 2022). As for the Aventador, whose production ceased in September, 753 units have still been delivered.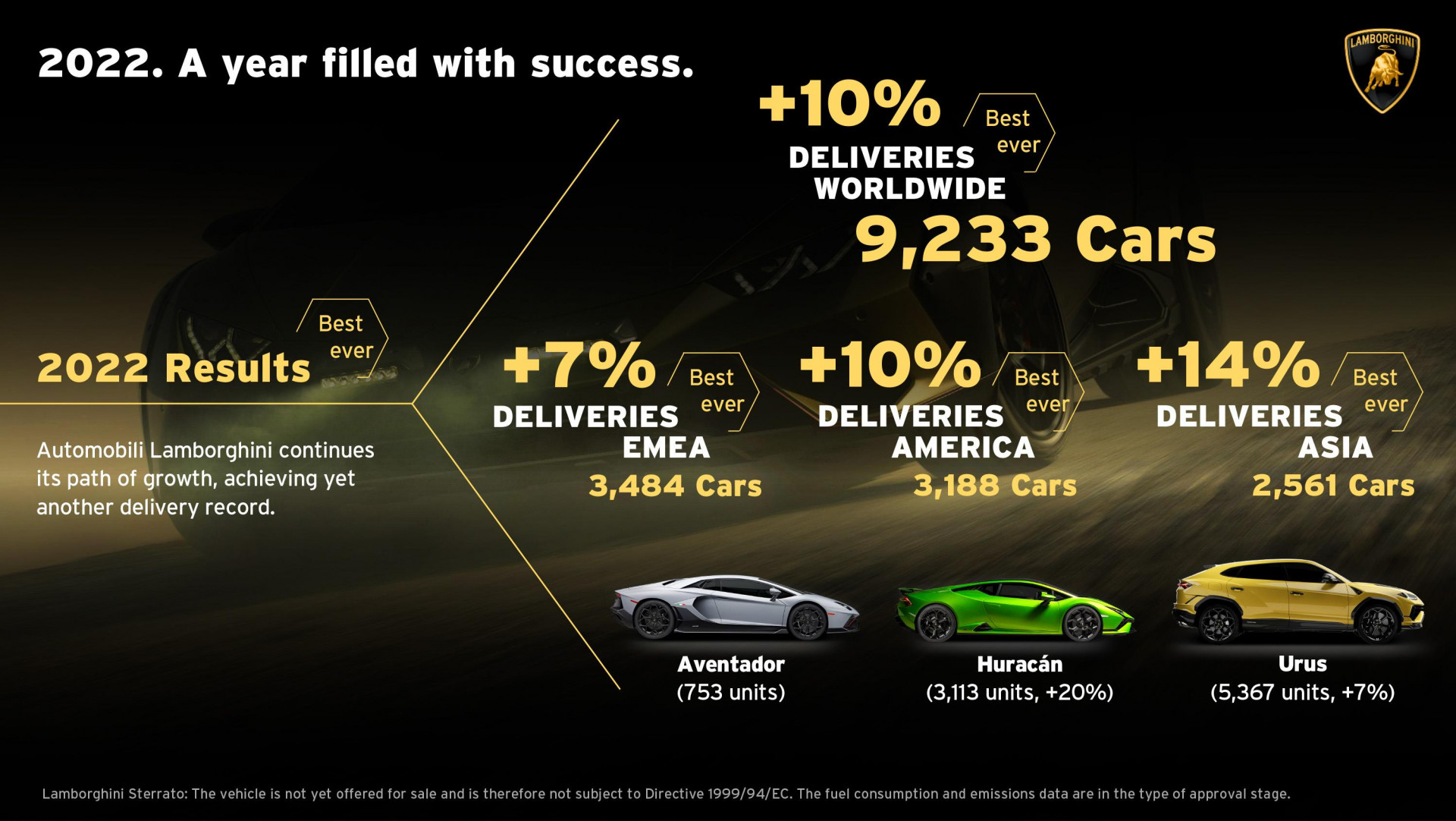 Finally, 2022 has not only been a banner year for Lamborghini in terms of sales, but the brand has also won several awards. For example, it was voted Italy's best employer for the ninth consecutive year and also received an award for its efforts in gender equality. And believe it or not, Lamborghini Automobili also received the Green Star award for the second time, which is awarded to Italian companies that pay the greatest attention to… sustainability and the health of the planet.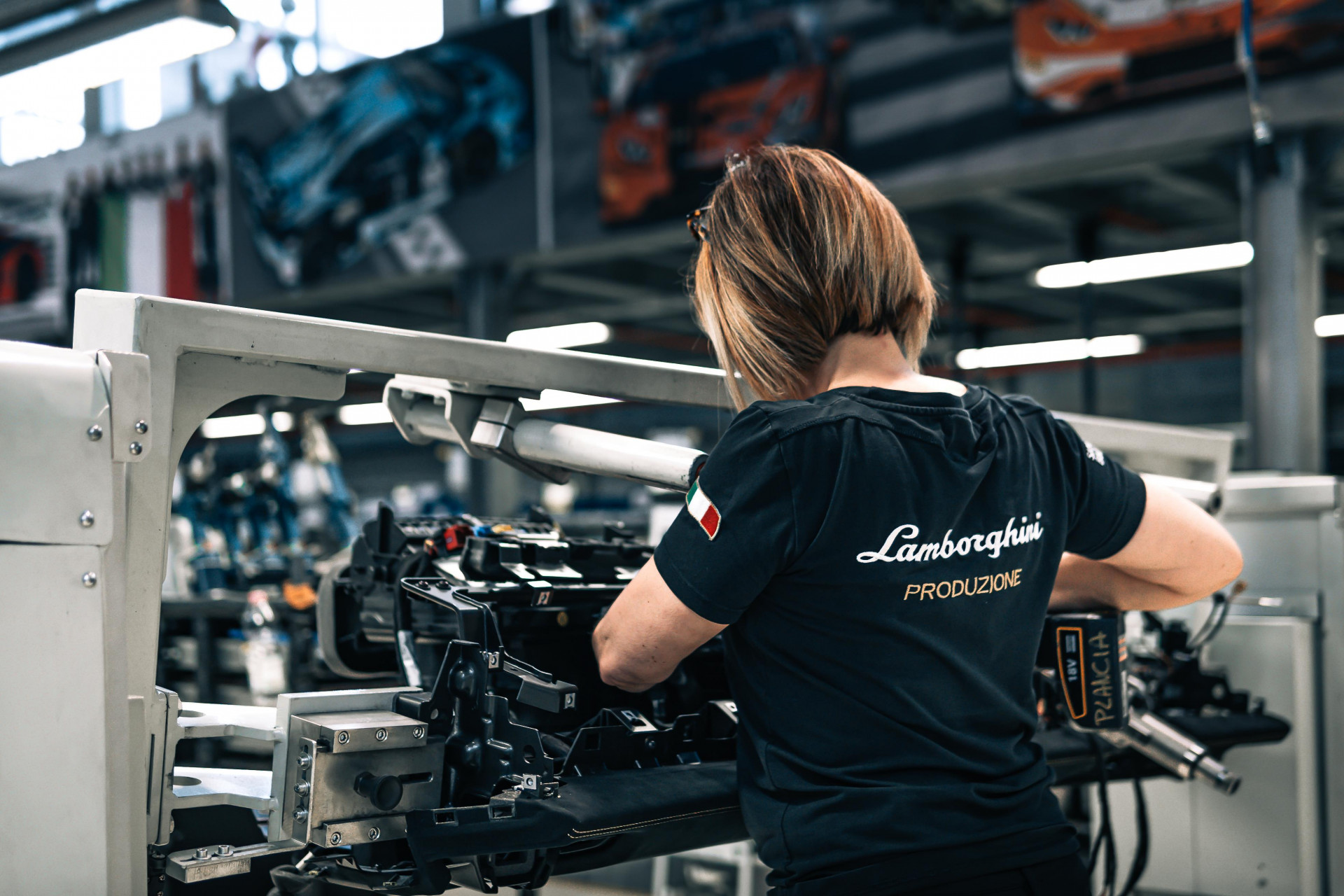 Also Read – Lamborghini Aventador Replacement Patent Leaked