Lamborghini founder Ferruccio Lamborghini is inducted into the Automotive Hall of Fame
Zapping Autonews 5 electric city cars to choose from for 2022
It is a distinction that rewards the personalities who have left their mark on the automotive world the most. The Automotive Hall of Fame now welcomes Ferruccio Lamborghini, the man who created the eponymous sports car manufacturer in 1963. Ferruccio Lamborghini was inducted into the Automotive Hall of Fame on July 21, 2022, near Detroit, Michigan, USA. United States.
It was in the presence of Andrea Baldi – boss of Lamborghini in North America – that Ferruccio Lamborghini was introduced into the Automotive Hall of Fame. In the Hall of Honor, a marble plaque is engraved with the signature of the founder of the firm of Sant'Agata Bolognese. Whoever challenged Ferrari by launching the Lamborghini 350 GT is honored alongside 757 influential figures from the automotive world, including Ferdinand Porsche, Sergio Pininfarina, Giorgetto Giugiaro, Armand Peugeot and of course Enzo Ferrari.
Already an iconic figure and name, Ferruccio Lamborghini is officially inducted into the Automotive Hall of Fame for his immeasurable contributions to the sector.​#Lamborghini #AHFInduction

CO2 Emission and Fuel consumption combined: https://t.co/MLO6PI23fq pic.twitter.com/3JpDeO8JUl

—Lamborghini (@Lamborghini) July 25, 2022
Creator of mythical cars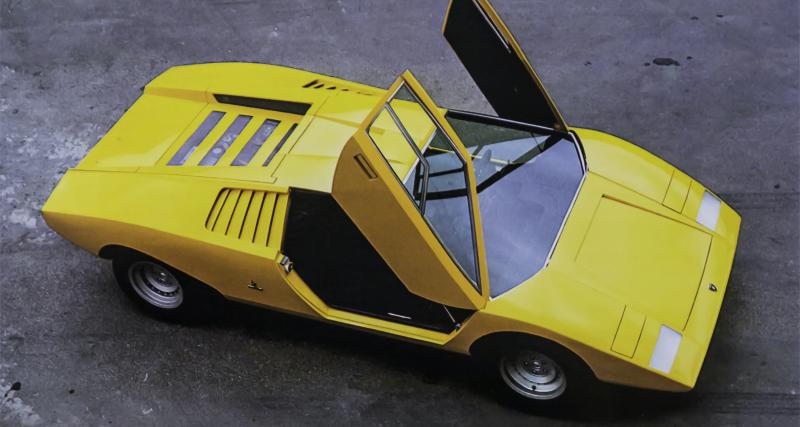 Credit Photo – Lamborghini
Died of a heart attack in 1993 at the age of 76, Ferruccio Lamborghini unfortunately did not experience the modern era of the company he created. This Italian manufacturer, however, leaves an indelible mark in the history of the brand, since it is under his leadership that the Miura, the Countach or even the Espada. His induction into the Automotive Hall of Fame is particularly meaningful at a time when Lamborghini is writing a new page in its history by abandoning the thermal V12 engine.
In short
In the United States, the Automotive Hall of Fame welcomes a new legend. A marble plaque is now affixed to it with the signature of Ferruccio Lamborghini, in order to pay homage to the man who, in 1963, founded the sports car manufacturer that takes his name.