Lakers, Nets and Heat on the same veteran!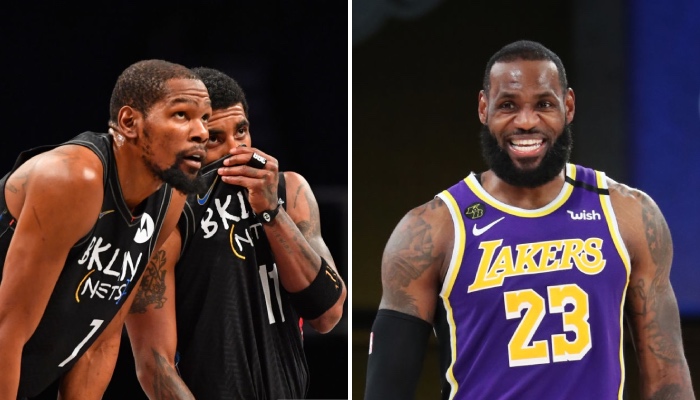 Jesse D. Garrabrant / Nathaniel S. Butler
While the finals are not yet over, the teams are scrutinizing the rest of the games. A veteran seems to like a lot in the NBA, to the point that the Lakers, the Nets or the Heat are on it. And they are not alone.
While the Bucks and Suns are having a great battle for the ring, the other teams are already focusing on the summer ahead. For the various contenders for the title, it will be necessary to strengthen, and we think in particular of the Lakers, who are favorites to sign a coveted free agent.
A big deal for LeBron James' teammates, although it will take a lot more to dominate the rest of the league. They largely disappointed last year, to the point that Rob Pelinka targeted a specific position to fill in the gaps of this roster.
In all of this, the favorites are always looking for a good deal in the free agency market. Among them ? PJ Tucker, who turns out to be a huge asset to the Bucks in this final. The teams see him well, and could take action this summer to recruit him, the former Rocket being a free agent.
It is Bleacher Report which announces this interest of weight for the veteran, followed closely by the Lakers. The bad news is that they are far from the only ones following him. The Nets, or the Warriors and even the Heat are on the record, not to mention the Bucks, who will undoubtedly want to keep their player.
Brooklyn has maintained a high level of interest in Tucker since James Harden's trade. The Heat also tried to get him in a trade with Victor Oladipo. You can add the Lakers, Warriors, Nuggets, and Jazz in the bundle. Minnesota is also there, the franchise coveting Tucker since the 2020 draft.
Tucker will therefore be one of the most courted veterans at the next free agency, with many contenders in the lot. But what is he looking for? The ring ? Good pay ? This could vary depending on the outcome of this final. Whatever the scenario, a great battle is in sight.
PJ Tucker will shake up the market this summer with his shooting skills and especially defensive skills, it remains to be seen where he will play next year. Milwaukee will have to resist against the best teams in the league: big war in perspective.