Kessié joins the list of players who have played for Milan and Barça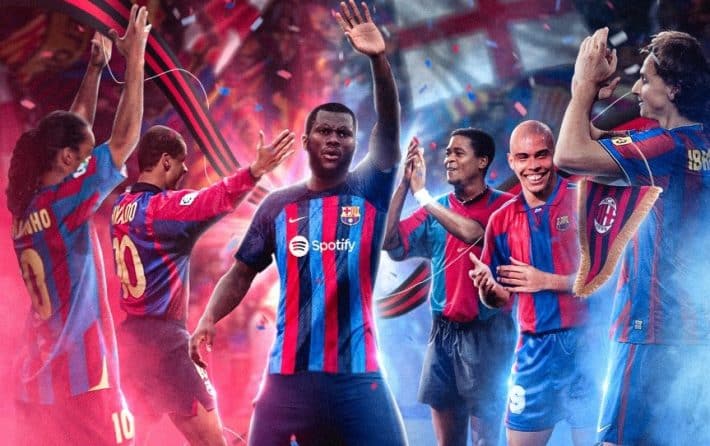 Franck Kessié has signed a 4-year contract with FC Barcelona from AC Milan. He joins a list of football stars who have played for both clubs.
At least ten players have passed through Camp Nou and Giuseppe Meazza, before the 25-year-old Ivorian. He remains the only African to play in both clubs.
Here is the Top 11 players who have played at Barça and Milan:
Franck Kessie, Bojan Krkic, Zlatan Ibrahimovic, Rivaldo, Ronaldinho, Edgar Davids, Mark van Bommel, Ronaldo Nazario, Christophe Dugarry, Patrick Kluivert, Gianluca Zambrotta.
𝗞𝗲𝘀𝘀𝗶𝗲 𝗿𝗲𝗷𝗼𝗶𝗻𝘁 𝗹𝗲 𝗰𝗹𝘂𝗯 𝗱𝗲𝘀 𝗷𝗼𝘂𝗲𝘂𝗿𝘀 𝗾𝘂𝗶 𝗽𝗼𝗿𝘁𝗲 𝗽𝗼𝗿𝘁𝗲 𝗹𝗲𝘀 𝗹𝗲𝘀 𝗱𝘂 𝗠𝗶𝗹𝗮𝗻 𝗔𝗖 𝗲𝘁 𝗕𝗮𝗿𝗰 𝗕𝗮𝗿𝗰 By! pic.twitter.com/Wcm6mVZeND

— FC Barcelona (@fcbarcelona_fra) July 5, 2022