Jonathan Kuminga eager to debut | NBA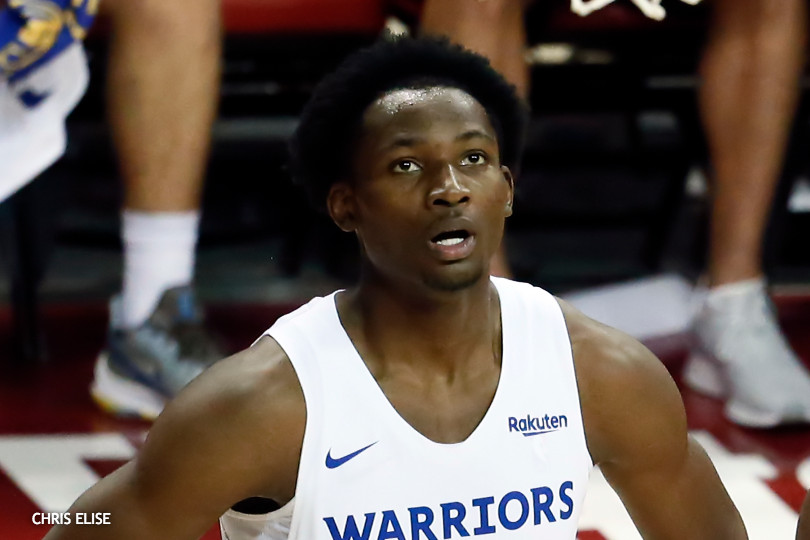 While James Wiseman is still on the sidelines, another "Baby Warrior" is about to kick off his season. The rookie Jonathan Kuminga should indeed make his first steps in the big league next night, against OKC.
It is recalled that the 7th choice of the last Draft had crumpled the right patellar tendon during the preseason, in early October. He was authorized a week ago to take part in group training.
His potential debut coincides with the physical problems of Juan Toscano-Anderson (ankle) and Damion Lee (shoulder), uncertain for this meeting.
For the native of the Democratic Republic of Congo, a great day is ahead. "Not just for me but for all the people who follow me. My family at home, my brothers, everyone ", he lists. "This will be my first NBA game, and I feel like I've prepared for this moment since I was a kid. «
According to his teammate Kevon Looney, former G-League player Ignite has been explosive in training since returning from injury. Bodes well for Steve Kerr and his staff who could thus mobilize him with a view to reducing the playing time of the former, Andre Iguodala and Draymond Green.
» I'm ready to come in and play as hard as possible. Mainly to help the team win by playing the way they want, and to give everything I have on the field », Displays the rookie with determination.
For the record, after showing very good things in the Summer League, with nearly 17 points and 6 rebounds on average, Jonathan Kuminga was much more discreet in the first two preseason games.