it got heated at the end of the match, especially between Neymar and a referee
The end of the meeting between Benfica Lisbon and PSG, this Wednesday evening in the Champions League (1-1), was tense. Neymar notably had a clash with the fourth referee, while Luisao, a former player and member of the Lisbon staff, had a text explanation with several Parisians, including Achraf Hakimi.
Electric atmosphere at the end of the meeting between Benfica Lisbon and Paris Saint-Germain. This Wednesday evening, the players were very tense on the lawn of the Luz stadium after the draw between the capital club and the Lisbon (1-1), who neutralized themselves at the top of group H.
>> Champions League: relive Benfica-PSG (1-1)
As captured by the cameras of RMC Sport, we can first see a very annoyed Donnarumma asking for an explanation from a Benfica player. The PSG goalkeeper is notably dismissed by Julian Draxler, his former teammate in Paris, and Bernat.
>> Discover RMC Sport offers and follow the Champions League live
Neymar clashes with the fourth referee
Behind, it's Neymar's turn to hang on with the fourth referee. When greeting him, the Brazilian hides his mouth and has a word for the official, who doesn't seem to like it at all. The fourth referee then holds the hand of the Parisian, who gets away in a virulent way before giving a thumbs-up, as if to ironically congratulate the referee for his performance.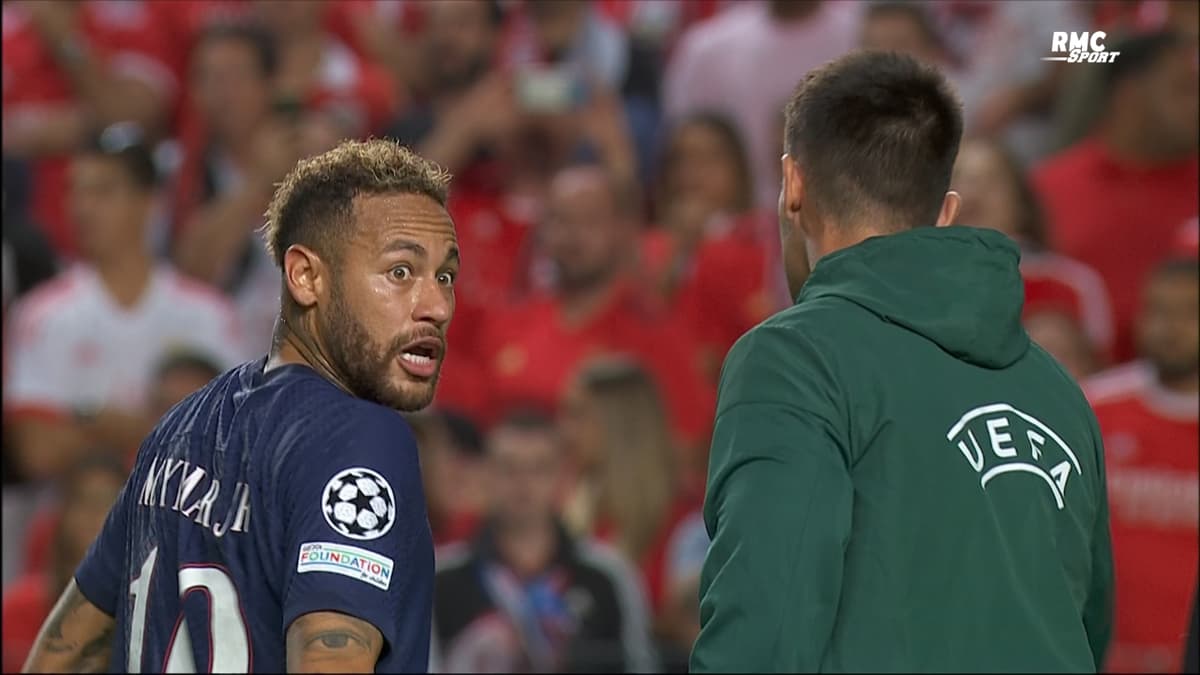 Luisao reasoned by Sergio Ramos
Thirdly, it is Luisao, a former Benfica player now in the Lisbon staff, who appears quite annoyed on the screen. The Portuguese is first repelled by Hakimi before slipping a note into Neymar's ear. Still very upset, Luisao was finally dismissed by Sergio Ramos, who tried to reason with him.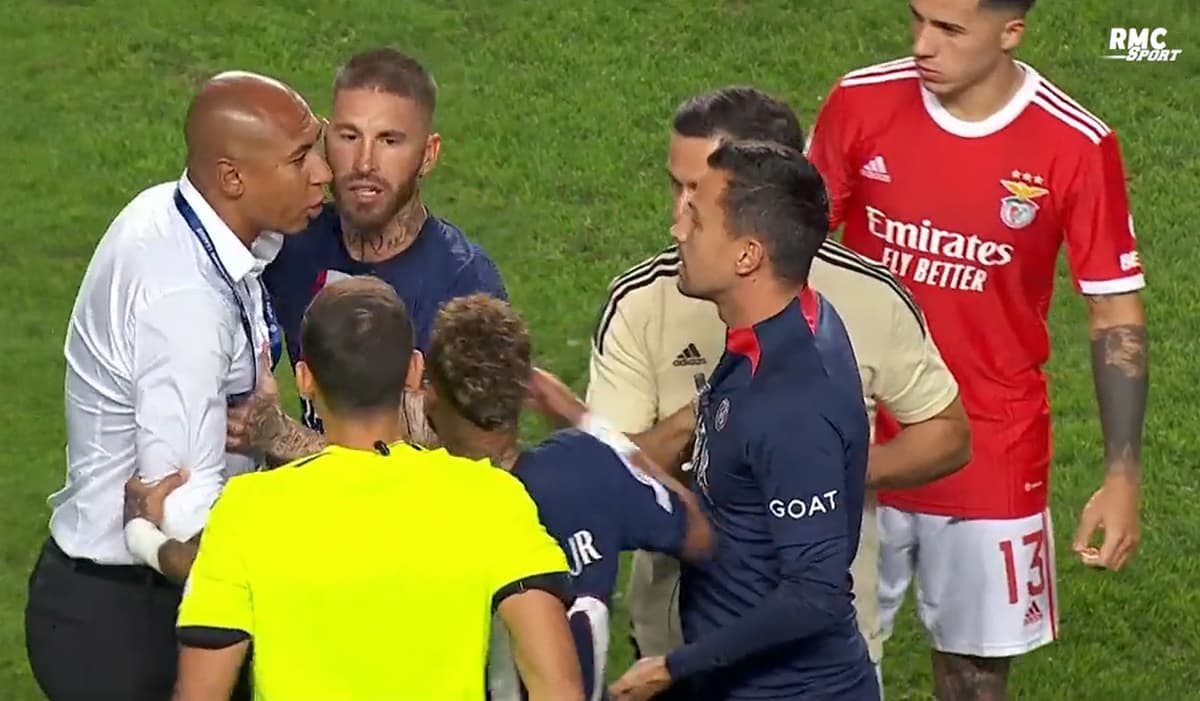 During the meeting, the spirits were particularly heated after a big sole of Enzo Fernandez on Marco Verratti just before the break. Furious to see his opponent only warned of a yellow card, the Italian exchanged several sweet words with the Benfica bench before returning to the locker room in a stormy atmosphere, notably having to be held back by Parisian staff members.