In the middle of the evening in the United States, Mister V comes across an NBA star!
Big fan of the orange ball, Mister V is never very far from the news of the big league. Passing by a big birthday party recently, the famous French Youtubeur also came across an NBA star, by the greatest of luck! There is something to be envious of.
Given that he currently resides in the California side of Los Angeles, Master V clearly has no problem following the NBA live. Not only does he not suffer from jet lag, but he can also be in contact with the stars of the circuit. At the beginning of the summer, he had notably created a big buzz by documenting Rudy Gobert's trade on Instagram, being alongside the pivot during the announcement. That's what we call being in the front row!
Among the favorite personalities of the French public (nearly 6 million subscribers on Youtube, 4.5 million on Instagram), the native of Grenoble also enjoys his notoriety to be able to integrate certain rather prestigious circles. In this case, he was recently a guest at the birthday party of David Dobrik, entrepreneur and social media star. The latter thus celebrated his 26th birthday in a flashy way to say the least, Mister V commenting on the whole thing on his story: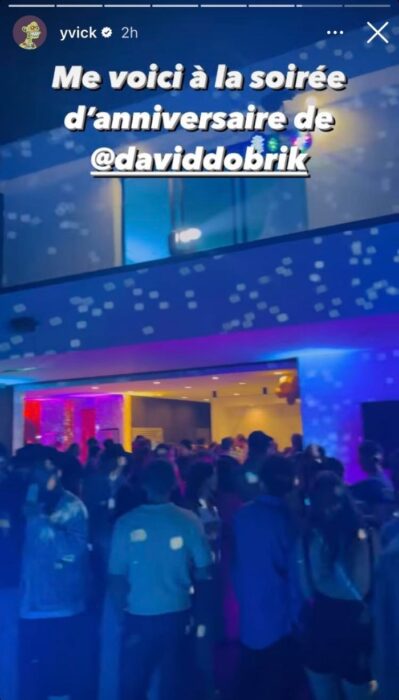 It's clear, the Frenchy loves his life in the US and we can totally understand it. Especially when he has the chance to come face to face with an NBA star, as was the case during the event. Indeed, a certain Andre Drummond has also appeared! The new pivot of the Bulls even indulged in a little solo on the stage. Judging by the comedian's story, he obviously really enjoyed the performance:
Mister V falls on Andre Drummond in the evening!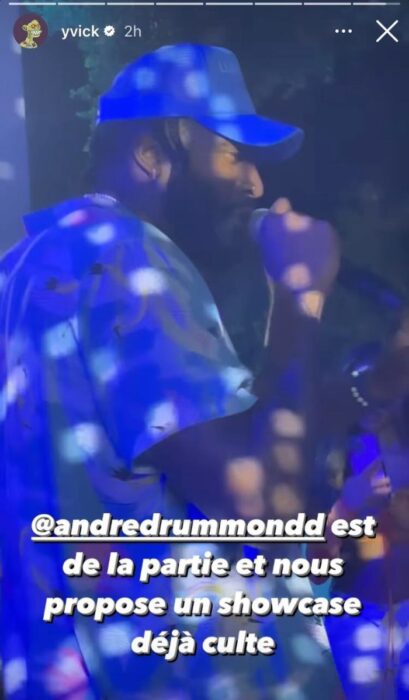 While waiting for the orange ball to resume its rights, training camps starting in particular in September, the former Sixers and Nets is therefore also having a good time. Signed for two years and 6.6 million dollars, he arrives in a franchise that has ambition again, after surprising everyone in 2021-22. His presence in circles could be a significant asset for Windy City, especially when approaching the playoffs.
Falling on Andre Drummond in the middle of the evening, these are the kind of moments that Mister V can experience. A dream for thousands of fans, a reality for the Frenchy! Unfortunately, we do not know if he was able to exchange a few words with the Big Penguin.