in South Korea, Ministry of Defense fears overcame K-pop group's military service exemption plans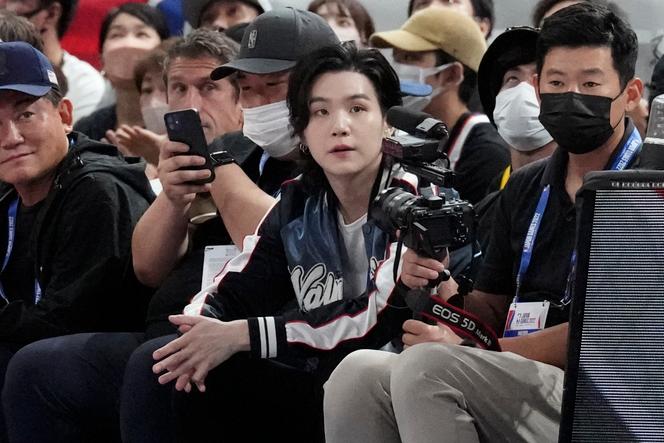 In the debate in South Korea over a possible exemption from military service for K-pop stars, concerns over army numbers and fair treatment have prevailed. This is what emerges from the announcement, Monday, October 17, by HYBE, the parent company of Big Hit Entertainment (BHE), the production company of the BTS group, of the will of the septet to fulfill its military obligations. A welcome decision, according to the daily Korea Times, which reviewed comments posted on Weverse, a South Korean pop fan platform. The keyword "support" was among the most used in reaction to the announcement.
The eldest of the boy band, Kim Seok-jin, alias « Jin », who will celebrate his 30th birthday in December, will therefore be mobilized. And the other six members will follow one another in the army until 2027. In South Korea, service is compulsory for all men aged 18 to 28 and lasts between eighteen and twenty-one months. Failure to do so can lead to jail time, although a 2020 law allows conscientious objectors to perform three years of « alternative service » in a detention center.
The debate over whether to exempt BTS, or even K-pop stars in general, has been inflaming Korea for several years, even though the group's members have always said they are ready to do their service.
Exemptions for Olympic champions
To date, only musicians, classical dancers and specialists in the performing arts who have won international competitions as well as athletes who have won gold at the Olympic Games or the Asian Games can be exempted. This was particularly the case of football star Son Heung-min in 2018, after the victory of the South Korean team at the Asian Games. The South Korean president, the conservative Yoon Seok-youl, plans to expand the list of exempted researchers and high-level engineers specializing in sensitive areas, such as microprocessors.
Pop culture artists are therefore not affected by the exemptions. However, BTS has changed the game. Launched in 2013, the group whose acronym can mean « Bangtan Sonyeondan », literally « bulletproof boy scouts », or « Beyond the Scenes », « beyond the scene », has little little imposed around the world until becoming, in 2017, the first South Korean formation to dominate the American Billboard ranking. In 2021, BTS landed Artist of the Year at the American Music Awards. All while developing a « BTS Army » of nearly 100 million fans worldwide.
You have 52.04% of this article left to read. The following is for subscribers only.