"I want to play football"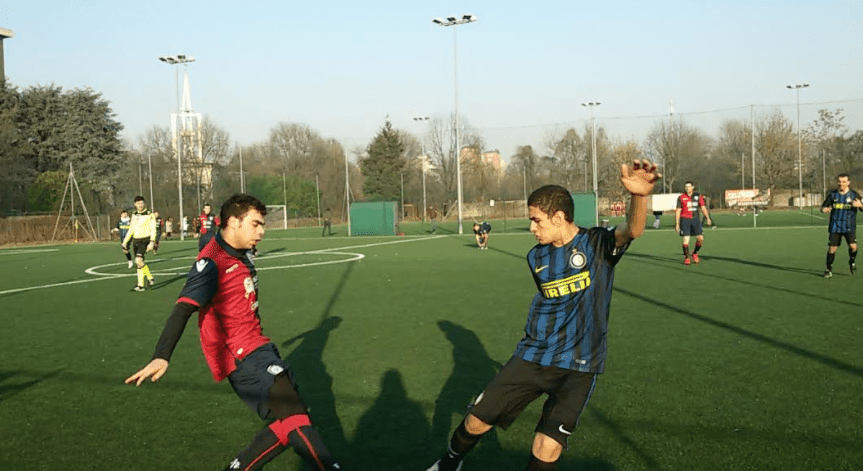 Credits
#IOVOGLIOGIOCAREACALCIO, a hashtag as simple as it is effective.
"I want to play football". And when we want, we can. The leaders and players are busy in the locker room, all dressed in tracksuits out of their packaging, that of Milan, Inter, Lazio, etc… In total, 8 Serie A teams have sponsored these already pre-existing formations and who all come from Lombardy. A project carried out by all the institutions of Italian football – and this is the first time – as confided by Luigi Dubini, provincial delegate of the national amateur league: « It started 6 months ago on a idea of ​​Valentina Bastianini, journalist for the Sportitalia channel, holder of a UEFA B coaching diploma and founder of ASD Calcio21. We met in October and we set everything in motion quickly. The main difficulty concerned licenses, insurance in the event of injury, so we relied on the CSI (Centro Sportivo Italiano, editor's note) which is the largest sports promotion organization in Italy with 1.5 million 'members. Mr Pancalli, wanted to do it via the young and school sector of the FIGC which he chairs, but that would have prevented the participation of those over 16, in which case there would be no one today. »
We are actually more in our thirties. Once the administrative part was settled, we had to find the teams to participate. Valeria, vice-president of Genoa – in reality ASD Calcio – reveals: "If most of the clubs already existed. We were born in October, and to find players, we went through the AIAS, an Onlus which deals with improving the quality of life of people with disabilities. There is no registration fee, and we soon found ourselves at 21.
Well, there is just the difference in level that can be seen compared to those who have been training twice a week for years". His Genoa is also taking the broth against Lazio. But how did the sponsorship end? Valeria continues: "We directly contacted Enrico Preziosi, president of Genoa, who showed himself to be attentive, and this is the case for everyone. Pro clubs provide outfits and equipment. As well as valuable visibility. Last Wednesday, the press conference organized in the Italian Senate brought together Giancarlo Antognoni, Javier Zanetti and other senior leaders.
Football and relationships
None of them made an appearance during this first day, because the stars, on this beautiful sunny afternoon, are the players. The federation even sent two referees usually officiating in D5, they recall the principles before the match: "No swearing or blasphemy otherwise it's direct red and cold shower! It's not joking, and Dubini confirms: "It was the players themselves who demanded to be treated like their non-disabled colleagues. The rules are identical. And the staging too. Entering the field in single file, saluting the public, handshakes, exchange of pennants. Everything is there, even the ambulance van. But do not panic, the meetings last two halves of 15 minutes and there will be no injuries. 4 matches will be played every other Saturday until May, not only for logistical reasons but so that the adversaries meet, date each other and improve their relationship.
Technically, some really tease: "From there to put me in doubt? jokes Dubini. They all have a certificate…which certifies a mental or physical handicap. I'm not going to check. »
It is even possible to bet on some amateur football matches. You could for example use the Promo 1xbet 2022.
RAS on the other hand for the "Quinta Categoria", which brings together mixed teams with children or adults with more severe disabilities. A model modeled somewhat on that of the Paralympic Games. Remember that this is a pilot project which aims to be extended to all Italian regions from next September: "What will success depend on? Simply participation, but also the atmosphere. I'm already very satisfied, the players have fun and respect the referee. I am convinced that 30 to 40 pro teams will play the game.
And are we entitled to expect more than jerseys and tracksuits from them? "Believe me, it's already a lot. They could not tackle it directly, it takes time, skills. And it goes further, the team sponsored by Inter will for example go to the training center. It's the right formula, I even dream of creating a separate section within the federation, "concludes Dubini while boasting of the friendly ola of the Fiorentina players. Christian's blunder ultimately had no impact on the final result.
Next meeting for him, Udinese, beware, their 10 has the ball.