"I smoked weed with Jessica Alba and Kate Hudson, they were on my bed"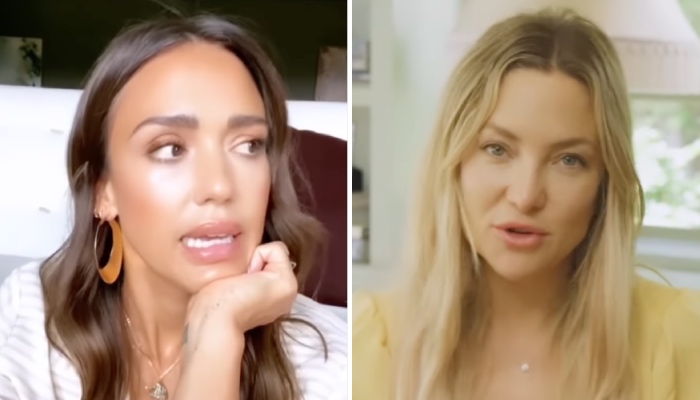 @jessicaalba / @katehudson
Now much more open and relaxed about it, players have long had to hide their drug use from the league. A former star admits for example today having shared his with… Jessica Alba and Kate Hudson!
If many of them have complained about the Orlando bubble and its particular operation, they can at least thank it for the change in rules it has brought about. Before confining itself for nearly two months to Disney World, the NBA has indeed repealed its anti-drug tests, so that its players can smoke it in peace on the spot, and thus escape from this closed environment. the space of a few minutes.
This lenient policy, which has since been retained by the league, would certainly have pleased its former glories, who for their part had to be inventive in concealing their consumption. This obviously did not prevent them from signing a few deviations, like any star of show business. Sometimes the two worlds even ended up intertwining for the same purpose.
The player who smoked with Jessica Alba and Kate Hudson
In a radio interview 95.7 The Game, Stephen Jackson looked back on his We Believe years at the Warriors. A prosperous and memorable period for the franchise and its fans, of which the former winger obviously has excellent memories. Not only for the performance of his team on the court, but also for the spirit of camaraderie that reigned there:
My best years were at Golden State. I may have won a title in San Antonio, but the only team that really gave me the impression of playing in the NBA was Golden State! With the guys, we often remember the stories we lived. Like when we won our first round of the playoffs, and we had the impression that we had just been crowned champions. We were at Don Nelson's and we were smoking while he wasn't there!
Gathered in the house of their coach in his absence, the Dubs obviously took the opportunity to celebrate their feat as they should, and light up a few joints. They weren't alone in doing so that day, however, as Jackson vividly recalls:
You can't forget stories like that. I was lying on a bed, and Baron Davis was friends with Jessica Alba and Kate Hudson. They didn't want to smoke in front of everyone, so they came to my room. Imagine that: they were both lying on my bed, and I was completely perched, so I had lots of crazy thoughts going through my mind! I will never forget that.
Sharing such a memory with two huge Hollywood stars is not given to everyone!
In the middle of an evening of debauchery with his Warriors teammates, Stephen Jackson therefore saw Jessica Alba and Kate Hudson disembark in his bed to smoke weed. The kind of crazy story that would have its place in a Kamoulox!