« I have always liked to ride on ice »
Reconverted in the IndyCar, the American single-seater, the former Formula 1 driver comes to recharge his batteries on the ice of the e-Trophy, a year after the accident which almost cost him his life.
Paris Match. First of all, Romain, how are you?
Romain Grosjean.As I speak to you, I'm on my way to the hospital. The 50 stitches I have left in my left hand will be removed from the 120 that have been put on me. I recently had a skin graft on several fingers. But all this does not handicap me in my piloting. Especially since I strapped my burnt fingers with adhesive tape, something Gaël Monfils told me to prevent blistering from contact with the steering wheel.
Also read:500 miles from Indianapolis: a Frenchman wins the race … a century later
What conclusions do you draw from this first season in the United States?
Fantastic. On a human level as on a sporting level. With the smallest budget on the grid, I managed to get a pole position and three podiums. I discovered a universe that pleases me, with a real friendship between the pilots. Looks like 1980s F1, and the fan support is mind-blowing. Next season, I'm entering one of the biggest stables with the aim of winning as many races as possible to have a chance to be champion at the end. I can see myself running for another five years. In short, retirement is not for now.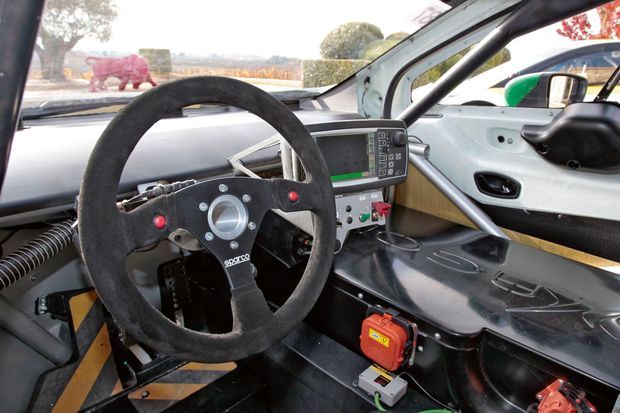 Why go back to the Andros e-Trophy?
Because I love it. I've always loved riding on ice… since I started out, at 14, with my dad on the Flaine circuit at the wheel of a Peugeot 205 GTI. I have often won on the Andros, but it will be an electric first. The steering must be even finer and more precise since there is no longer to worry about the gearbox. I should play both rounds in December before returning to the United States.
Your prognosis for the title of world champion in F1, Hamilton or Verstappen?
The question is not simple. For the change I would prefer Max, but I think Lewis will be champion.
E-TROPHÉE ANDROS 2021-2022 After the opening of the season in Val-Thorens, last weekend, five rounds remain to be played: Andorra (17-18 Dec.), Isola 2000 (7-8 Jan.), Serre-Chevalier (15-16 Jan.), Lans-enVercors (21-22 Jan.) and Superbesse (29 Jan.).
Any reproduction prohibited