How to complete the Big Dog program in MLB The Show 22 Diamond Dynasty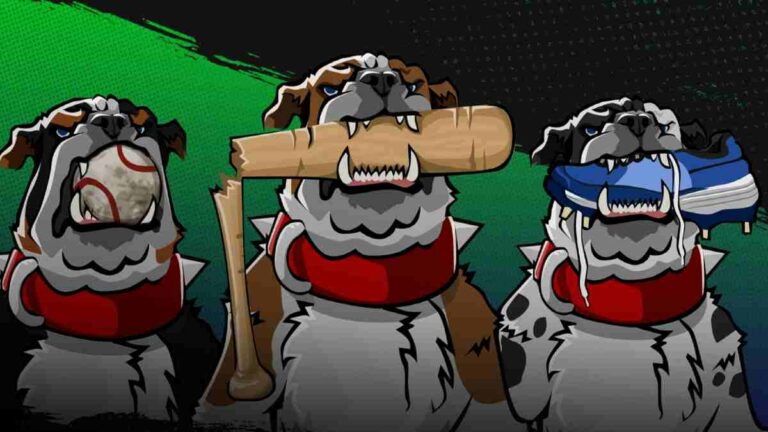 Screenshot by Pro Game Guides
The Big Dog Program features the Big Dog Set 1 player challenges and exclusive rewards. Completing the Big Dog program rewards you with multiple Big Dog players, packs, and XP. So how can you complete the Big Dog program in Diamond Dynasty.
To complete the Big Dog program, complete all moments, defeat the Big Dog Showdown boss, and earn XP by using Big Dog players. The program is not very difficult to complete, but will give you some nice rewards for completing your lineup.
Related: MLB: Show 22 Spring Cleaning Schedule – Rewards, Missions & XP Track
There are 14 moments to complete that will earn you 50 stars for beating them all. Each moment is on Rookie or Veteran difficulty and is fairly short. The final two moments will have you controlling a team of Big Dog players, which is great fun and can help you decide which players you want overall.
Screenshot by Pro Game Guides
You can complete the Big Dog Showdown which pits you against certain pitchers after selecting your team from a pool of Big Dog players. After completing three optional objectives to earn points, you can take on Big Dog boss John Franco. The Big Dog Showdown can be found in Diamond Dynasty single player mode and will reward you with 20 stars.
The home stretch to completing the Big Dog program is to earn parallel XP with the Big Dog players you've earned. Simply put any of the Big Dog players in your lineup and you'll start earning parallel XP with them in any Diamond Dynasty game. You need to earn 2000 Parallel XP to fully complete the Big Dog program, which rewards you with 88 OVR Tony Perez and lots of packs.
For more MLB: The Show 22 guides, check out How to Get Lightning Jim Rice in MLB The Show 22 Diamond Dynasty on Pro Game Guides.