High school phenomenon Mikey Williams signs with Puma | NBA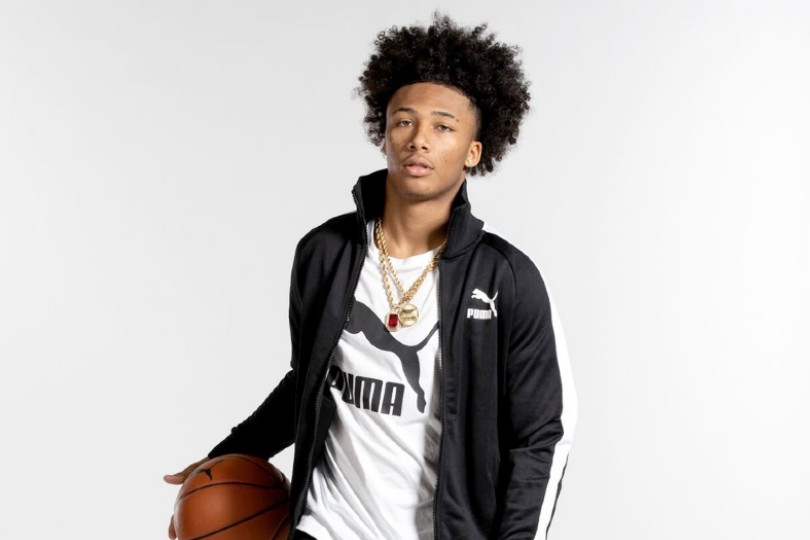 As some college players begin to partner with brands for in-kind benefits, Puma takes it one step further by signing high school prodigy Mikey Williams (1.88m, 84kg).
17-year-old combo guard Mikey Williams was named the nation's top freshman last season, having averaged 30 points, 7 rebounds and 5 assists. Already followed by LeBron James and Kevin Durant (and Drake), he moved this summer to play in North Carolina, at the Vertical Academy.
With already more than three million followers on Instagram and more than five million on social networks in general, Mikey Williams is a great catch for the brand which intends to take advantage of the growing influence of the young leader and which further expands its basketball team, already rich of LaMelo Ball, RJ Barrett or Deandre Ayton and Killian Hayes among his NBA clients.
A basketball influencer
« Its influence among young consumers is incredible », congratulated Adam Petrick, the international director of the brand, for Bloomberg. "He's obviously a basketball player first and foremost, but we also see him as a basketball influencer. (…) His talent on the court and his ability to connect with young athletes and fans, will help advance basketball culture and inspire the next generation of athletes. He has a bright future ahead of him and we are proud to be a part of his journey. «
Already appeared in an advertisement for NBA 2K, Mikey Williams is a very active high school student, already a confirmed businessman. But the boy is still hesitating about his future basketball. Between a passage through the university box or the passage in the NBA, by the G-League perhaps, the native of San Diego does not know which way to follow. In his second year of high school, he still has two years to decide.
"I want to make the right decisions. I have my entourage around me who I trust to help me achieve my goals so that I can focus on basketball ", he concludes. "But outside of basketball, I consider myself a content creator. I could see myself participating in these kinds of creative projects. I love building relationships with people and want to keep doing it. «
Bonus: his advertisement with Jayson Tatum