« Here's my top 5 all-time in order, and I'm not putting Kobe Bryant »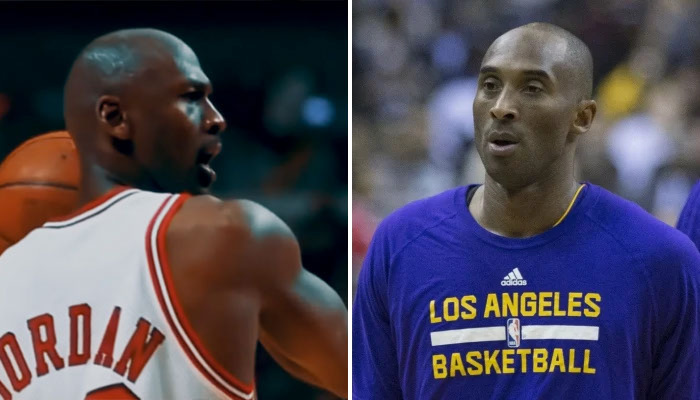 NBA (DR) / Keith Allison (CC)
It's an essential exercise: the famous top 5 all-time never fails to be a source of fiery debate on social networks. Latest to indulge in it? Stephen A. Smith himself. And true to itself, SAS has decided to cut to the chase…
Ah, the eternal debate of the top 5 all-time. Let's start by recalling the essential: this subject is deeply insoluble, since the various criteria of positions, eras and so many others mean that there is no absolute right answer. It is also perhaps precisely because this debate is endless that it unleashes the crowds so much, and has done so for many years now. At most, observers and internet users agree on the top 2 made up of LeBron James and Michael Jordan – and again, the order is sometimes debated.
Behind them ? Wilt Chamberlain, Kobe Bryant, Magic Johnson, Larry Bird, Bill Russell, Kareem Abdul-Jabbar, Oscar Robertson, Hakeem Olajuwon or Tim Duncan are all names claiming places of honor, and it is difficult, if not impossible , to decide. Some take the risk, however.
Stephen A. Smith kicks Kobe out of his all-time top 5
The famous journalist Stephen A. Smith, who will return to ESPN this season, took advantage of his time on "I Am Athlete" to finally drop his top 5, after several years on our airwaves. A rather relevant ranking from SAS, which however chose not to include Kobe Bryant and Steph Curry in the firmament of basketball al-time:
Ok, the 5 greatest players in history in my opinion. Michael Jordan is number 1. LeBron James is number 2. Kareem Abdul-Jabbar is number 3. Guys, I can't forget Bill Russell. 11 time champion, everything he had to go through in Boston to be on the court and win those titles… Even though Wilt was dominant, I can't give him that spot when the guy he was up against won 9 titles more than him. So, Bill Russell in 4th grade.
The last ? Damn. I think of Kobe, I think of Magic Johnson. Steph Curry is also in the discussion. Come on, I choose Earvin « Magic » Johnson.
Regardless of the order, which can obviously be debated, there's no denying that this top 5 looks great. Kobe Bryant aficionados will lament the Mamba's absence, but who can really argue with a lineup made up of Magic Johnson, Michael Jordan, LeBron James, Kareem Abdu-Jabbar and Bill Russell? In many respects, this top 5 appears as an ultimate top 5, which only very good arguments could undermine…
Despite his career and his aura, Kobe Bryant does not fit Stephen A. Smith's top 5 all-time. Let's recognize all the same to the journalist that his list is quite enticing.