"He is in love": Steph Curry panics the fans with a famous journalist!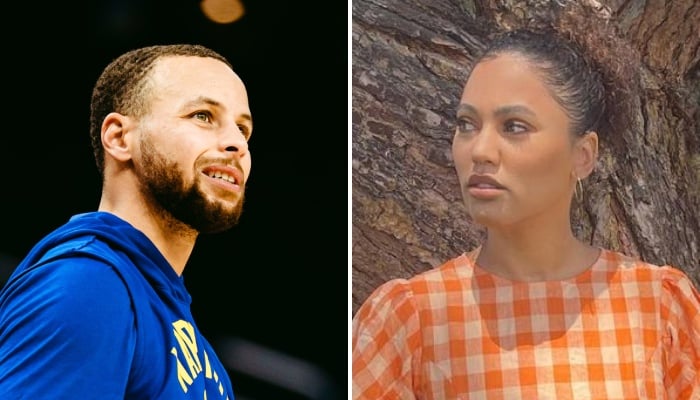 Rawel Visual / @ayeshacurry
If he forms one of the most admired couples on the NBA planet with his wife, Ayesha, Stephen Curry often finds himself in rumors… of deception. The recent viral photo in which he appears with an NBA analyst does not help!
Along with Bradley Beal and Damian Lillard, he is one of the few superstars in the industry to keep the notion of loyalty on the agenda. Unlike its two counterparts, Stephen Curry can nevertheless justify this by the success he is having at the Warriors. A four-time NBA champion, two-time MVP and reigning Finals MVP, the Chef has already won the vast majority of major trophies in his career.
His loyalty to Golden State nevertheless deserves to be saluted, just like that which he displays in his sentimental life. Married for more than 11 years to his childhood sweetheart, Ayesha, Steph is thus part of one of the strongest couples in the league. From time to time, the latter nevertheless finds himself weakened through inflammatory rumorsor images that can be confusing, like recently.
Steph Curry charmed by Taylor Rooks? The photo buzz
Father of three children, Curry logically spent the Christmas holidays with the family, and most certainly spoiled Riley, Ryan and Canon on this occasion. A few days earlier, it was nevertheless with Kevin Durant that he spent a gala evening, but not only. The Dubs leader also met the famous NBA journalist Taylor Rooks, and found himself on the latter's Instagram account in a disturbing photo: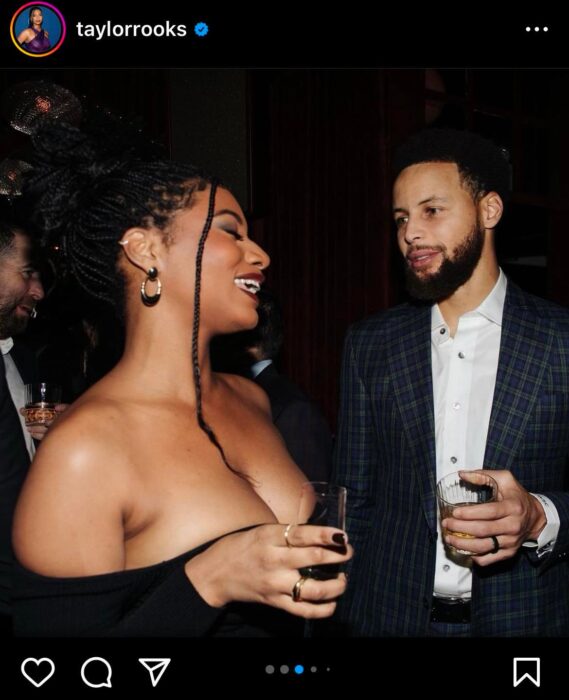 Certainly in a simple discussion with Rooks when this shot was captured, Steph nevertheless caught the attention of Internet users with his gaze, fixed on the young woman. It was enough for some to draw conclusions about the relationship between the two league figures, and accuse the shooter of betraying Ayesha with his supposed feelings!
@shafe41: Steph is totally in love
@mtothezi: Steph had to concentrate to look good in your eyes 😂
@iamsaddo: Would that mean that Taylor Rooks and Steph Curry…
@mouserico: Steph better stop looking at my wife like that
@dirtyjabroni: Wow Curry manages to keep eye contact!!! Impressive !!
It will therefore have been enough of a photo where Steph Curry looks Taylor Rooks in the eye for the fans to emit crazy theories on a potential affair. Fortunately, after 11 years of marriage, Ayesha's confidence shouldn't be shaken by this!