Hateful tweets against Steph Curry from a rookie resurface, he reacts!
This is not new, NBA athletes sometimes have a tendency to go wild on social networks. Except that it can explode in their faces years later… This is what happened to a Rockets rookie, who had to explain himself about old virulent tweets against Steph Curry.
Among the sixty players selected during the draft, Josh Christopher had the honor of hearing his name be called by Adam Silver in the first round. Chosen in 23rd position by Houston, the swingman therefore joined the big league after a single year in NCAA, which he spent at Arizona State University (14 points, 5 rebounds and 1.5 steals on average).
As a result, his profile has now been combed through the NBA community, which wants to discover his character. Except that he would probably have preferred that certain things not be discovered … Internet users have thus brought out some rather virulent and acerbic tweets of the rookie, dating from 2016. Interestingly, they all revolve around the same player, namely Steph Curry !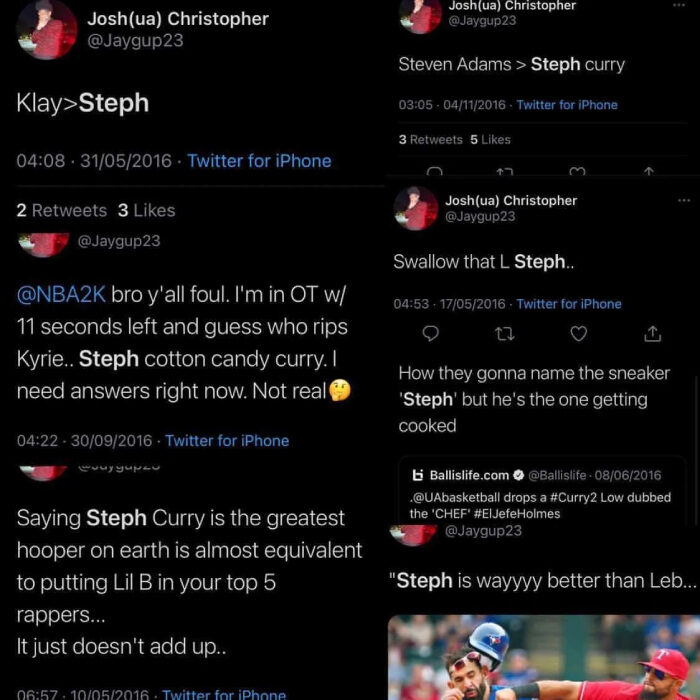 Klay is better than Steph

Steven Adams is better than Steph

To say that Steph Curry is the best player in the world is like putting Lil B in your Top 5 rappers… It doesn't add up

Swallow this defeat, Steph
Clearly, the neo-Rocket did not have the Chef in his heart at the time! But why so much hatred towards Curry? The answer was the rookie himself who gave it on Twitter. As he explains, it turns out that he was particularly supporting another superstar, who regularly crossed swords with Steph in the NBA Finals: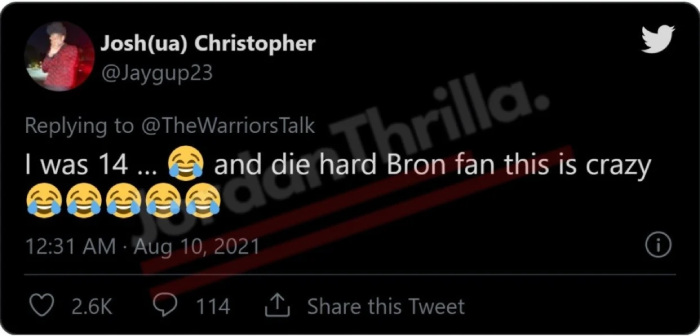 I was 14 … and I was a huge fan of James, this story is crazy 😂
It just goes to show that nothing is lost on the Internet… We can't wait to attend the first matchup between Houston and Golden State next season, to see what Curry has in store for beginners!