Harry Tincknell (PR1 / Mathiasen): « Coming back even stronger at Daytona »
Winner of an IMSA WeatherTech SportsCar Championship round at Petit Le Mans with Mazda, Harry Tincknell is changing gears this year to drive the Oreca 07/PR1 Mathiasen Motorsports in the rounds of the Michelin Endurance Cup. The Brit will have alongside him Steven Thomas, the very young Josh Pierson and Jonathan Bomarito, his former teammate at Mazda.
Can't wait to find Daytona?
"I'm really looking forward to my return to Daytona. The circuit looks quite simple when you look at its layout, but almost every corner has intrinsic characteristics that take a long time to master, while the spread and race are superb. It is one of the best races in the world. »
You won the other three IMSA endurance races. So are you expecting a lot from Daytona this year?
"Clearly I would like to get this watch and the final piece of the four American endurance classics. We were so close last year with Mazda. On the LMP2 side, despite PR1's dominant season on the way to their 2021 IMSA title, the Daytona race has eluded the team, so I think there's a real desire from all parties to fix that by 2022."
With 10 LMP2s at the start, it won't be easy to stand out. Is that your opinion too?
"2022 is certainly the strongest year for the LMP2 category at Daytona and for the entire IMSA championship. There are some excellent, internationally renowned teams with victories in IndyCar, WEC, DTM and IMSA, to name but a few championships. I think our team is on the same level. »
Will you be able to surf on the victory acquired at Petit Le Mans?
"It was great to leave on such a high note at Petit Le Mans and to finish the Mazda program in style. I have never seen so many men and women cry after a race as on that day. I can say that the next two weeks were the happiest of my life. It's a great source of confidence that shows the role I can play in a team. Having had time to relax after a grueling season, I feel like I can come back even stronger at Daytona. »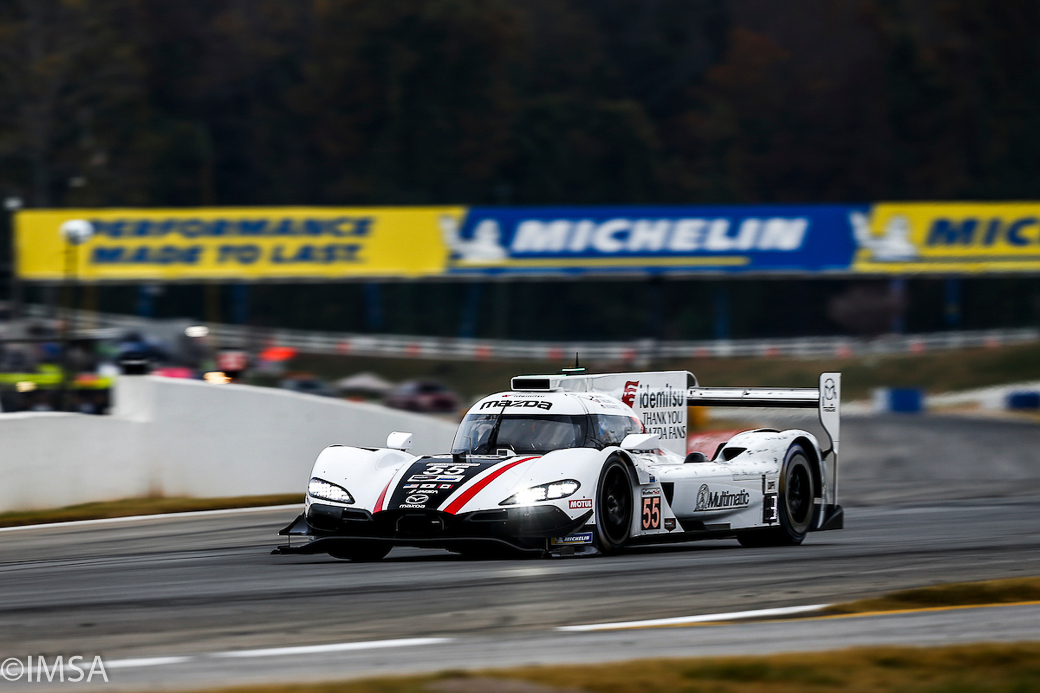 Finding Jonathan Bomarito is also something positive?
"Yes, it's great to continue with Jonathan. He knows Bobby very well (Oergel, the team boss, editor's note), the team and all the IMSA races won have been with him, which bodes well. He is the ultimate endurance teammate and I know he will want to start the season strong. »
The Oreca 07 will behave differently from the Mazda DPi at Daytona?
« I know the Oreca 07 for having piloted it in the ELMS last season (with Racing Team Turkey, editor's note), so even though I haven't driven it on the Michelin tyres, it's a car I know. The Oreca 07 has plenty of downforce and is very similar to the DPi in high speed corners. It demands a slightly smoother riding style than most DPi knowing that it lacks a bit of power, mainly at low revs compared to the higher category, but it is still a very fast and capable machine. My experience with the DPi has taught me that in the right hands the performance levels are very similar and it's not easy to top it. »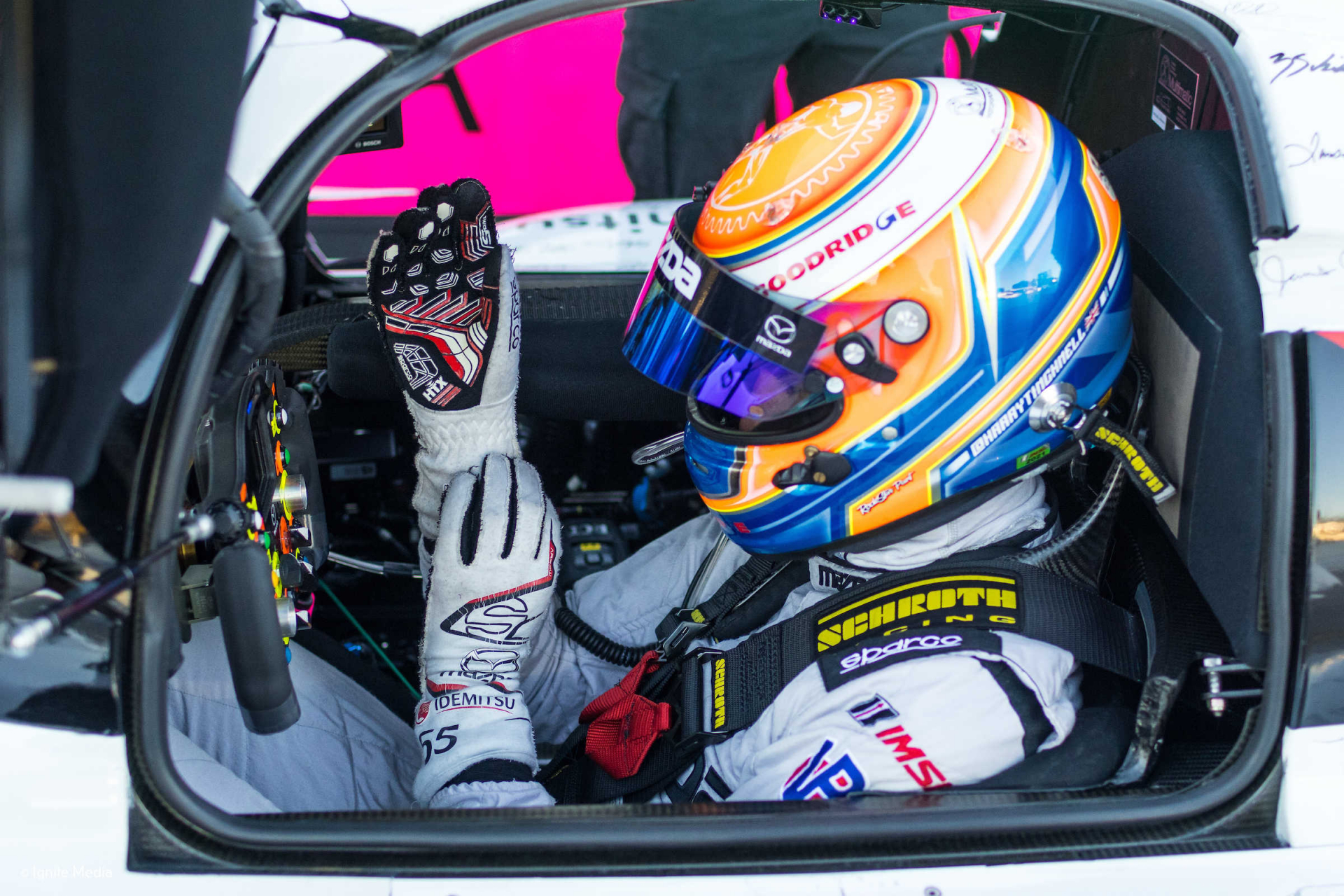 You will share your driving with Josh Pierson, only 16 years old. A different role awaits you?
"I haven't had the chance to meet Josh yet, but he's clearly fast and ambitious. He has a long career ahead of him. It's incredible, he could have 24 starts in the 24 Hours of Le Mans at the age of 40. I hope I can help him because I think I'm in a good position, being old enough to have a lot of experience, but young enough to clearly remember what it's like to tackle in these races and the complexity sports cars for the first time. »
You will also be of great help to the whole team…
"As the fourth driver at Daytona, my role is mainly to integrate myself, to be fast without making the slightest error and to put myself around the drivers of the season. PR1 are a fantastic team with results that speak for themselves. They could easily run an LMDh one day. Nevertheless, we can always improve and I'm looking forward to working there with the team. I will add my comments on my time in the car and on the strategy when necessary. »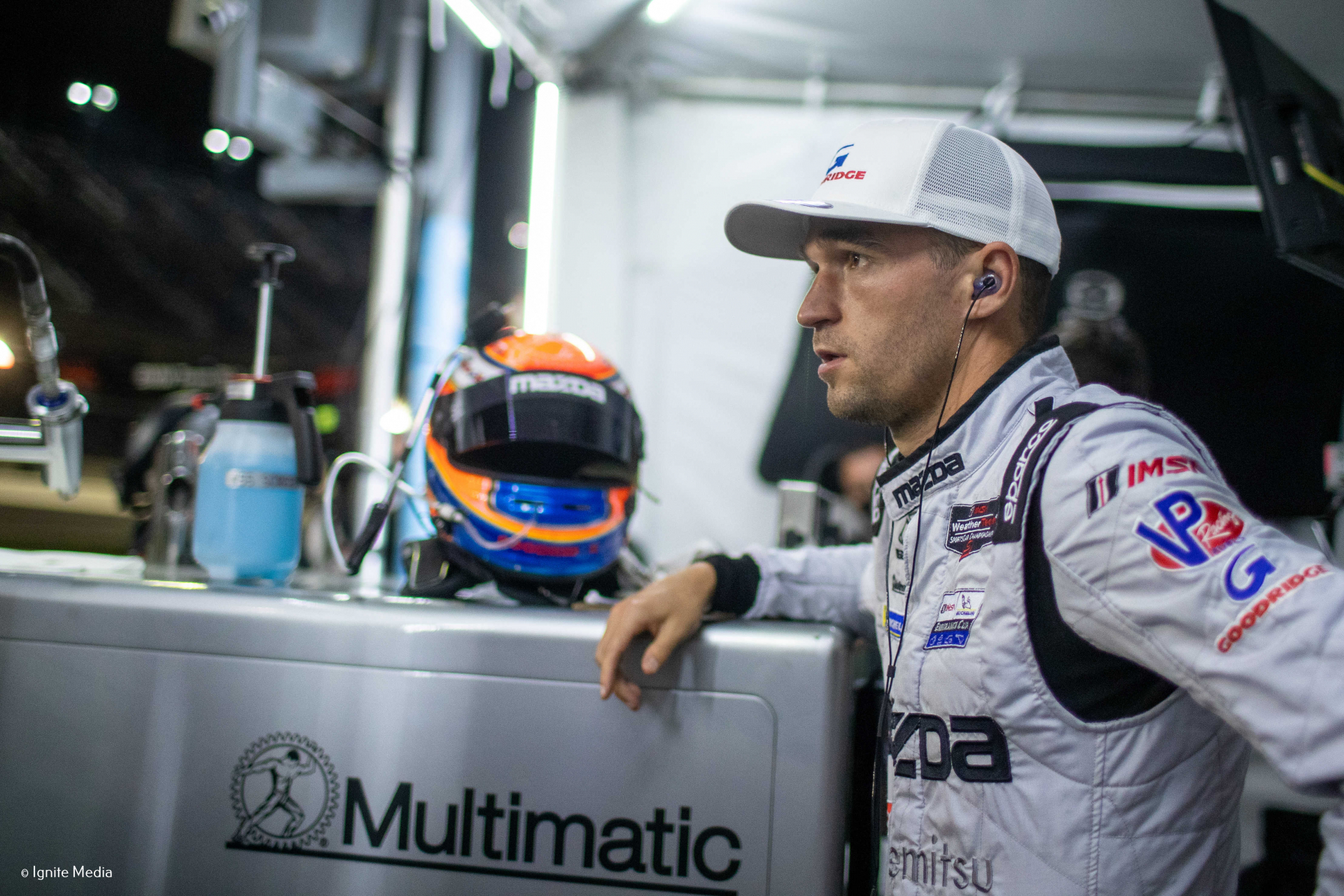 Daytona remains a race apart in terms of strategy, right?
"In 2021, we were four laps behind and were back in the lead lap at 6am, which reminds us not to get carried away too early, because you can always come back. I had a great training camp in 2021 before Daytona, which is a draining race on your energy, and I've scheduled the same camp this year. »
The Roar is important?
"I'm really looking forward to doing some laps and integrating into the team. With four drivers and a fairly limited track time, you don't have much time to adapt. I remember my freshman year at Daytona not feeling completely comfortable until the race, but I have a lot more experience now. It will still be important to test the Oreca with Michelin tyres, but also to build a relationship with Steven, Josh and the engineers. The team must also think about the Roar race, a 100-minute qualifying race which should provide the starting grid for the 24 Hours. »