Happy Birthday | The craziest arabesques of Ja Morant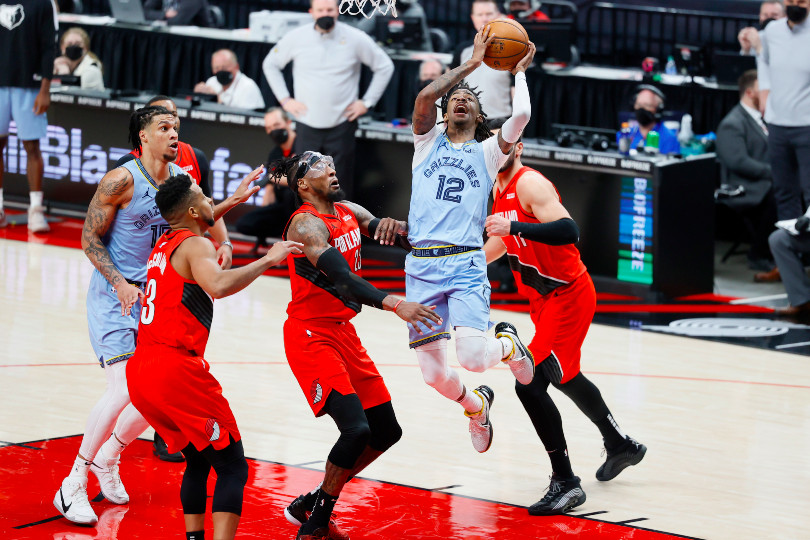 Malik Beasley was obviously not forgotten. The poster of Ja Morant on the back of the Wolves, one of the most spectacular of these last playoffs, is even the first action of this compilation of about ten minutes of the best dunks of the Grizzlies point guard last season.
The MIP in title, which celebrates its 23 years today, has again multiplied the flights to the circle. We no longer count the number of counter-attacks played by Memphis where the point guard passes the leather to a teammate, before the latter sends him to the "alley-oop" for finishes with one or two hands. Not to mention, in addition to a few dunk taps, the actions where the All-Star player dribbles to cut through the defenses.
With 58 dunks recorded last season, the 2020 rookie of the year was one of the most prolific point guards behind Jalen Green (69), Zach LaVine (62) or Matisse Thybulle (60).