Future Lamborghinis will be « socially acceptable »
Lamborghinis, selfish cars? Not according to brand boss Stephan Winkelmann. For him, they must be socially acceptable. Thus, the next models will not wait for the law to oblige them to electrify themselves.
"Our customers know the world we live in," explains Stephan Winkelmann to Top Gear. "And they always need a thumbs up when they pass. The worst part is loving your car when no one else loves it. What non-buyers may think is even more important than what buyers think. »
This is why by 2025, the Lamborghini range will revolve around two plug-in hybrid supercars, the 100% electric replacement for the Urus, and a fourth model also 100% electric.
The brand is therefore preparing for the big change. The 600 examples of the last of the Aventadors, the Ultimae Edition, were gone "in the blink of an eye," he says. It surprised us, I must say. This car marked the end of the era of the old-fashioned V12, without turbocharging or electrification.
Isn't it risky to change the recipe? How to make the historical clientele follow? The successor to the Aventador will be a V12 plug-in hybrid. "The first thing is to succeed in hybridization, explains Winkelmann. As soon as the cars are ready, it will be done. Others have already cleared this niche and collected enough orders there. Our customers have already digested this coming development. The new generation only agrees to talk to us if we name sustainable. They grew up with electrification for granted. Others follow us because they love the brand and trust us to do the right thing. »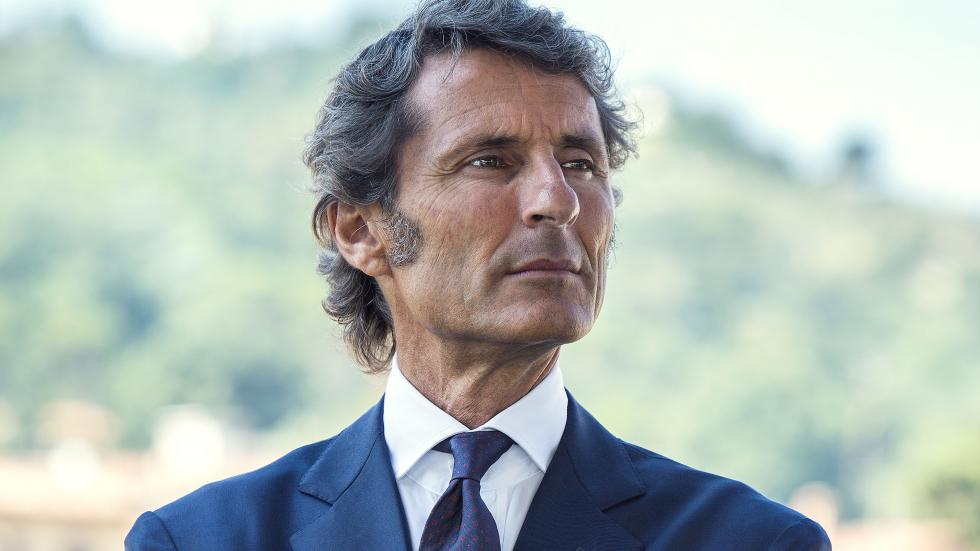 "Obviously they all want the new cars to perform better than the current ones in the first place. We must keep this promise. No, but honestly… I just parked an Aventador next to his office. Do you really have to do more efficient ? "Performance, he replies, remains the objective. Performance in all its forms. Not just acceleration. For us, hybridization serves performance, but we will also reduce emissions. »
Thanks to this hybridization, Lamborghini intends to keep combustion engines in its supercars for as long as possible. "Today, a 100% electric hypercar is not accepted. We know that from the sales figures. But five, six or ten years from now, who knows? »
The duration of this respite will depend on the evolution of standards, demand, and progress in the technology itself, he announces. It also relativizes the emergence of synthetic fuels, and the fact that we can qualify them as zero emissions.
On the other hand, "there is no doubt that model n°4 will be 100% electric, just like the replacement for the Urus. He judges that these are cars intended for everyday use, which are versatile and which cover more kilometers than supercars.
Which brings us to the nature of this fourth model. "We have defined what is missing from our range, while being part of our heritage. A luxury GT. It will have to highlight an innovative silhouette. We think more ground clearance. We already have the first prototypes. »
Oooh, I interrupt him. Earlier today, I spent a good twenty minutes drooling over one of my favorite Lamborghinis in the museum, the Espada. But aren't GT sales down? "It's a small but stable segment. Bentley sells a lot of cars there. »
I suggest that design is likely to become even more important in the age of electric cars: performance and driving in general seem to be becoming standardised, engines struggle to differentiate themselves. However, he refuses to consider that design and marketing will preempt everything else.
» I hope not. I think the individualization of platforms is one of the key things we need to work on. We've been trying out a lot of electric cars one after another lately. They say that when you've driven one, you've driven them all. But in my opinion, there are a lot of differences. "You mean a Taycan is not a Tesla? » » Exactly. And a Mercedes has nothing to do with the Jaguar. We have to work on it, there is enough room. »
And so emotion at Lamborghini, what is it? "The acceleration, the lateral acceleration, the behavior, the braking, how you go into a corner and then come out of it. We rule out using artificial noise, but we are thinking about the soundtrack, how we can develop this aspect. »
Photo: Terzio Millenio, by Philipp Rupprecht