France – Bosnia: a warned Blue is worth two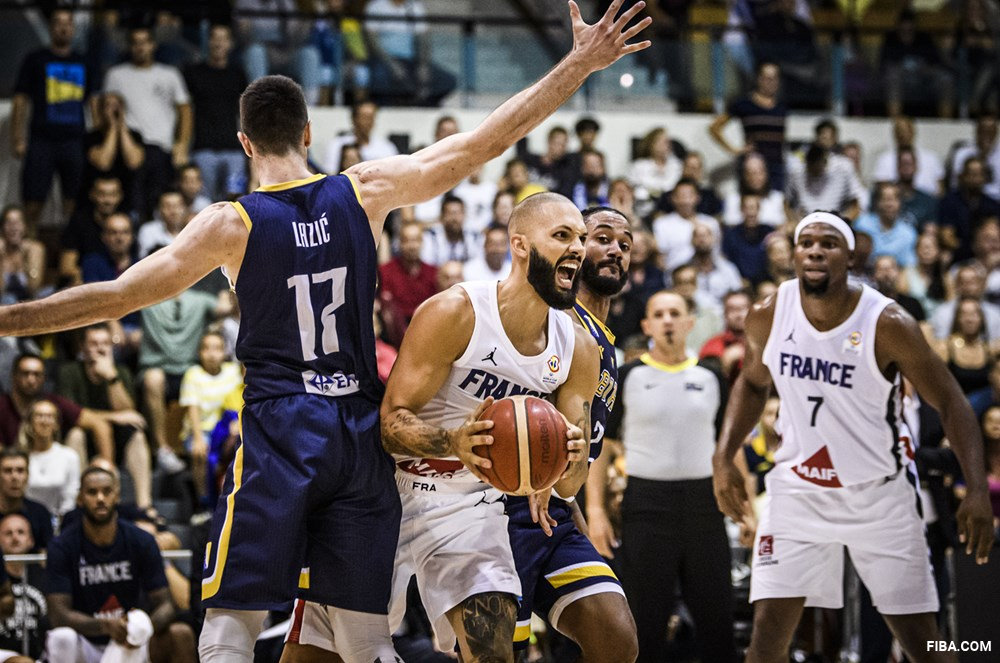 Beaten in Sarajavo on August 27, the French team returns to Bosnia-Herzegovina this afternoon (2:30 p.m. on Canal+ Sport 360), and for Vincent Collet's players, it is first of all a question of making people forget the poor performance against Hungary, but also to take revenge. Not to mention the accounting issue since a success would allow them to get closer to 2nd place, and to take over a direct opponent in this race for the best place.
 » Beyond the classification, we especially want to increase in power with the 1/8th » replies Evan Fournier at Canal+.  » What is expected is discipline. Really knowing the game plan and executing it, and ramping up in those last two games. »
Already qualified, the French team challenges Bosnians in full confidence, like Dzanan Musa on a cloud (23.7 points per game). Jusuf Nurkic's teammates have just beaten Slovenia, and if they win, they would qualify for the 1/8th finals. Unexpected 15 days ago.
 » I have goosebumps admitted Musa after the victory over the Slovenians.  » It's just an amazing feeling to be alongside Jusuf, the leader of this team. This team is amazing. We can do everything in this EuroBasket. » Same enthusiasm with Miralem Halilovic : " It's surreal to come to EuroBasket and win the first game and then beat the defending champions in front of so many fans. It is one of the greatest victories in the history of our basketball. »
"I find them very admirable in their commitment"
The Bosnians have nothing more to lose. They are part of the competition's surprise teams, and everything that follows is just a bonus. This is the danger.
 » I think they play with a lot of heart says Fournier.  » They brought in a lot of supporters. This is a team that almost missed the Euro due to lack of budget and they traveled in very poor conditions. There seems to be a spirit of revenge in them, and they want to show that they deserve respect. I find them very admirable in their commitment".
"Heart", "Commitment"… Qualities that had been lacking in Blue against Hungary. Rudy Gobert and Vincent Collet had regretted this lack of desire for the Blues, too smug after their victory against Lithuania. This time, there is the will to take revenge and to prove that the match against Hungary was only an accident in the progress of the team.
Compared to the last game, some notable differences. First, Andrew Albicy has regained his place in the starting lineup, and he will be essential against John Roberson. Then, Moustapha Fall will not be too much to limit the impact of Nurkic, and support the Gobert-Poirier duo. Finally, Terrence Tarpey has grown in this team, and the Blues are counting on him to limit the impact of Musa, imperial against Slovenia.
Once again, it's the defense that can carry the Blues and get them into the game, so we shouldn't fall into the trap of a basketball hooray.