Formula 1 | Williams F1: Capito 'in no hurry' to decide driver duo for 2023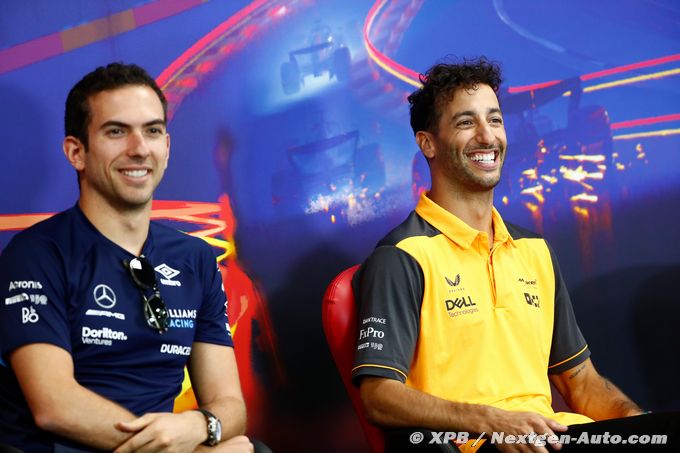 Released a year from the end of his contract with McLaren F1, Daniel Ricciardo is now on the market and rumors are rife about his future. And some of them send him to Williams F1 in 2023.
If Alexander Albon extends his contract for a year at the beginning of the month, the future of Nicholas Latifi is however uncertain and it may well be that this is currently his last season in Formula 1.
But Jost Capito, the CEO of the Grove-based team, assures that there is no reason to rush to decide on the identity of the second pilot for 2023. In any case, nothing will be announced until at least the Italian Grand Prix which will take place shortly before mid-September.
« We'll talk to everyone and see what happens. We're in no rush and won't make any decisions before Monza, » Capito said.
« We have already extended Alex. And Nicky has improved in the last races. He is ready to continue with us and we with him. He now has three European races ahead of him to prove that he has better control of the car, that he is more confident. »
« He's been on the right path for some time, so if he shows performance, he'll have a good chance of staying with us next year. »
"On the other hand, we also have our own young drivers. Logan Sargeant is there and he is having a fantastic season in F2. We have good options.
Capito backs Chadwick over Domenicali comments
Stefano Domenicali, CEO of Formula 1, declared on the sidelines of the Spa weekend that he did not see « a woman arriving in F1 in the next five years. »
Words that did not please Capito while Jamie Chadwick, who dominates head and shoulders in the W Series, is a member of the Williams F1 academy.
« That's Stefano's view, but what is it based on? Jamie shouldn't be put off by that. »
« We work very closely with Jamie. She is a member of our academy, she understands what she needs to improve and she has very special training, which helps her a lot and gives her more opportunities. »
« Finally, she has to prove in F3 and F2 that she deserves a place in Formula 1. If she is ready to do that, she will have our support. »