Formula 1 | Verstappen clarifies what the F1 drivers' WhatsApp group is for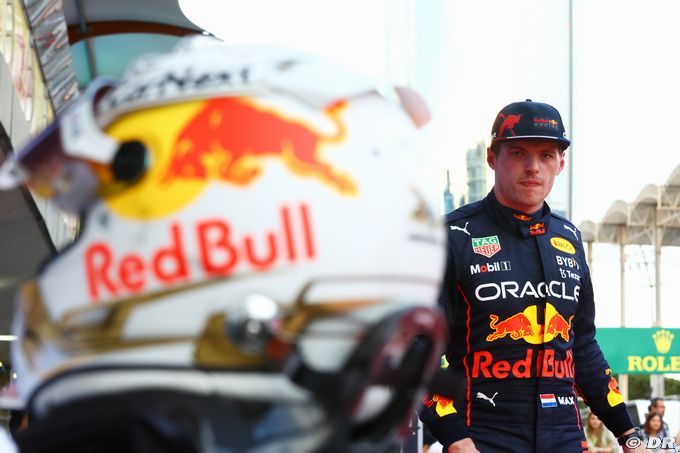 How are the relations between the F1 drivers in the paddock? At the same time rivals and colleagues, potential allies or present, past or future enemies, the pilots of course do not evolve in a professional universe like the others…
For the Hugo Décrypte channel, world champion Max Verstappen engaged in this exercise: describing his relationships with his 19 counterparts.
"I have known some of these drivers for a long time. We practically grew up together through motorsport so naturally there is a strong connection with them. It's nice. »
"But on the track, our goal is always to fight. »
"However, we also have a good relationship off the track and sometimes we try to see each other outside the races. »
"Of course with some the connection is a little strong, but it's natural. »
"But everyone has such a busy schedule! So just seeing each other from time to time is not easy. »
Can Max Verstappen also confirm the existence of a WhatsApp Group with all F1 drivers?
 » Yes, it's true. But it's mostly to talk about Formula 1 stuff. Of course, there's also the GPDA where all the drivers come together. We talk to the FIA ​​and the F1 management in a coordinated way so that they understand our point of view. That's really why we have this WhatsApp group. »
His relationship with Checo
With his teammate Sergio Pérez, does Max Verstappen have a special relationship? Is the agreement good? Isn't it curious that his teammate is also his first direct rival in F1?
"It's true but it's the same in football, right? »
"You see the top 11 players on the pitch but there are also people on the bench trying to get that spot. »
"In the end everyone works for the team with the aim of getting the best result. We do exactly the same thing. With Checo, we work really well together, we have a good relationship, even off the track. »
"We can have conversations about everything and sometimes that's really good, because there's no need to talk about the race, we can just talk about other things. »
"He's a great guy. And it's good for the team too, when the two drivers get along well. »
And his free time, then?
However, there comes a time when Max Verstappen has seen enough of his work colleagues, and wants to rest in his cocoon.
However, does he have the leisure to take time for himself, during the week, with an increasingly frenetic calendar in F1?
"In general, the week is devoted to preparation, even before arriving on site, with my training program. And during the week, we try to spend the least amount of energy on non-essential tasks. »
"On my personal life… I've never known anything else because motor racing, from childhood, was my life. »
"But today I realize that F1 takes a long time. Sometimes I want to make up for lost time with my friends, my family. And I try to relax a bit when I'm home. »
« Because you travel a lot, and it has increased a lot lately, you fly more, to go further, the schedule keeps getting longer, it's more difficult, but you have to adapt and do with. »