Formula 1: The confession of Carlos Sainz Jr on the hierarchy at Ferrari with Charles Leclerc!
Formula 1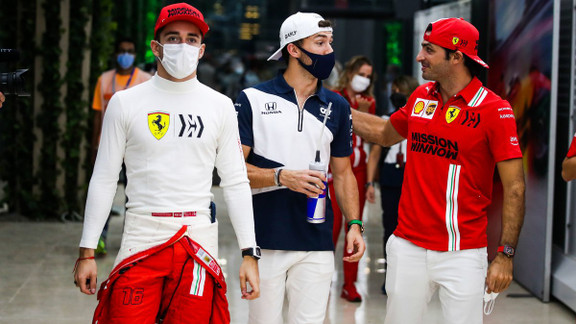 While Charles Leclerc was supposed to be the indisputable number one at Ferrari, Carlos Sainz Jr has reset the counters and changed mentalities within the Scuderia according to his words.
Left as a simple teammate of Charles Leclerc and above all, number two behind the Monegasque pilot, Carlos Sainz Jr gradually managed to assert himself for his first home Ferrari. And in the end, he was the pilot of the Scuderia best placed in the general classification by taking 5th place behind the riders Red Bull and Mercedes. A pride for the Spaniard who insisted that there was not really a number one at Ferrari.
« At Ferrari, there is no leader »
"You can still look at the year race by race, and in some races I was not ahead and in others I was. After 22 races, luck has spread around the world and everyone ends up where they deserve to be or more or less. And with Charles, it's very close. Ferrari doesn't care which driver finishes ahead of the other – it was important to be third in the constructors' championship, the most important thing. At Ferrari there is no leader, although not many people believed me and it was shown at the end of the season – two good drivers leading and leading the team, and I think that will continue to be the case in 2022. I think that's what the team wants ". told Carlos Sainz Jr in comments reported by nextgen-auto.