Formula 1 | Piastri: McLaren is the right place to start my F1 career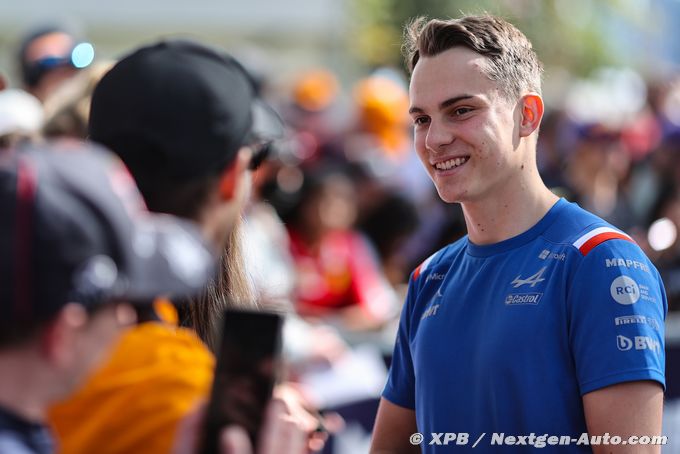 So it's done, a bit painfully and at the cost of a deal that will mark the start of his F1 career, Oscar Piastri will finally start in Formula 1 in 2023, after winning the F3 championships hands down and F2 from his first year then patient as a reservist at Alpine F1.
It is McLaren who will finally offer him this chance, with a contract of several years (two according to the CRB) as announced yesterday by Woking.
Why did you choose to sign with McLaren F1? The Australian confides in the official F1 website.
« Their enthusiasm, their willingness to have me, it was very appealing. Zak [Brown] and Andreas [Seidl] were very direct and straight to the point. McLaren has a competitive car. Obviously it's a close battle between Alpine and McLaren at the moment, but they're a competitive team with quite a history in terms of wins, and I think their environment suits me perfectly. »
« The team have big plans and the future is exciting. I'm also looking forward to working and driving alongside Lando. I know it will be a challenge, but I think McLaren is the right place to start my career. in F1. I'm super excited to start. »
The arrival of Piastri is also the misfortune of his fellow Australian, Daniel Ricciardo, who clearly disappointed during his two seasons at McLaren.
« As a fellow Aussie, it's unfortunate that of all the people on the grid, it's Daniel I'll be replacing. Daniel is someone I've been a fan of for over 10 years, ever since I started racing. I have huge respect for Daniel. His achievements in the sport – his race wins and his podium finishes – but also his personality. He has a fantastic personality for the sport. »
« I wish him the best for whatever his future holds. That being said, I can't choose which driver I replace. I can't help but take the opportunity because the driver in that seat was Daniel. McLaren were extremely excited to have me on board and it was an opportunity too good to pass up. »
« Hopefully now that all the facts are out, it makes things a little clearer for the fans. »