Formula 1 | Magnussen will discover Zandvoort at the wheel of a Formula 1 this weekend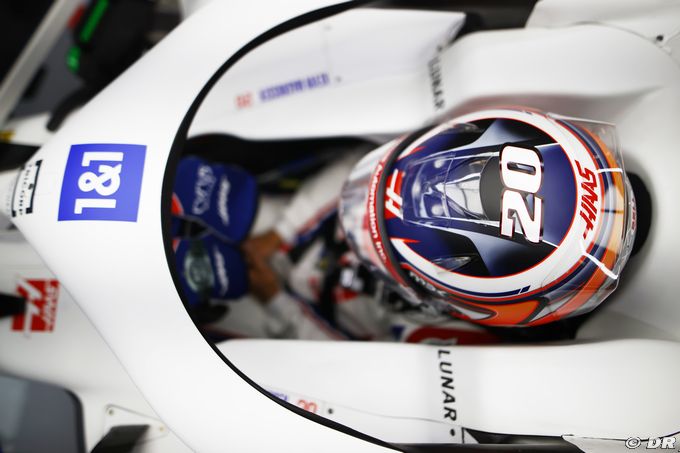 Formula 1 heads to Zandvoort this weekend, a year after the discipline's big comeback in the Netherlands and just days after the Grand Prix at Spa.
Kevin Magnussen was not present during the 2021 season and will therefore discover the track at the wheel of an F1 this year. But thanks to his experience in promotional formulas, the Haas driver does not expect to be too out of place either.
« I drove at Zandvoort in Formula 3 and before that in Formula Renault 2.0 and it's a circuit I've always loved. It's changed since the last time I drove there, but from what I could see on TV, he still has that same character that makes him so exciting. »
« I don't know if it will suit our VF-22 particularly well, but I'm sure driving a Formula 1 there will be amazing. It's one of those circuits from the 1970s or 1980s and there's so there's always a kind of nostalgia when you go there. I'm really looking forward to it. »
« I like the banked corners. They allow you to use a different trajectory and stand out better than the car in front of you, which makes overtaking easier. With these new cars, it should be easier to overtake at Zandvoort, much like it was in Hungary. »
Haas F1 brought a first evolution on its VF-22 just before the break, and Magnussen hopes that his team will manage to progress further by exploiting it as well as possible by the end of the season.
« We've managed to get more and more out of the car over the weekends this year, which is a good thing. So hopefully that will continue with the upgrades and we'll improve our lap times. »
« Driving-wise, the car is getting better and better in the fast corners, I'm happy with that. And I expect it to continue that way. We still have a lot of work to do, but it will be interesting. to see our level of performance on circuits that have even more fast corners than this one. »