Formula 1: Kimi Räikkönen's big confidence about his career!
Formula 1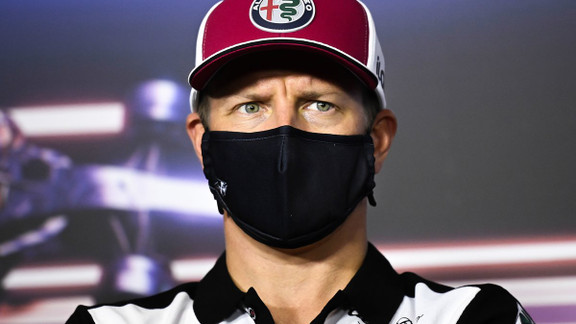 After 19 seasons in Formula 1, Kimi Räikkönen has ended his career. The Finn admitted that he rarely had a pleasant time in qualifying.
At 42, Kimi Raikkonen played his last season of Formula 1 in 2021. A see-saw end of career for the 2007 world champion, with a 16th place in the general classification at the wheel of his Alfa romeo. Kimi Räikkönen took stock of his years on the track. And the Finn does not have good memories of qualifying.
« I would never say I'm a big fan of qualifying »
 » I've always been good at racing, taking care of the tires and going fast, I would never say I'm a big fan of qualifying. I qualified well and there are some really good laps at one point, but I never felt that was something I really enjoyed. It's good when you're light and pushing, but I prefer running. That's what we're here for and I've always been pretty good at racing. The tires make a huge difference and sometimes you're right, sometimes not, especially when you're pushing like in qualifying where you're always more on the limit. Saturday is a more sensitive, more difficult time. I'm more sensitive if I don't have the front of the car where I want it and it's so easy to hesitate a bit and you don't spin the car or you can't attack the same. So you have to start giving in a little bit here and there and then it all gets fucked up. In general in F1, if the braking is not good, if you do not brake where you want or how you want and if you do not attack the turn in the right way, everything that happens after that braking is influenced. . If that's not correct then the whole bend can get completely crappy. When you're in qualifying and at the limit it's more of that and if you're too sensitive you pay a bigger price. But then, in the race, it's not the same because you're never on the limit. You still have the fuel and you have to save the tires or whatever. It's always a little different « , told Kimi Raikkonen, in comments reported by Next-Gen Auto.