Formula 1 | Hamilton: Mercedes F1 better understands W13 'mood swings'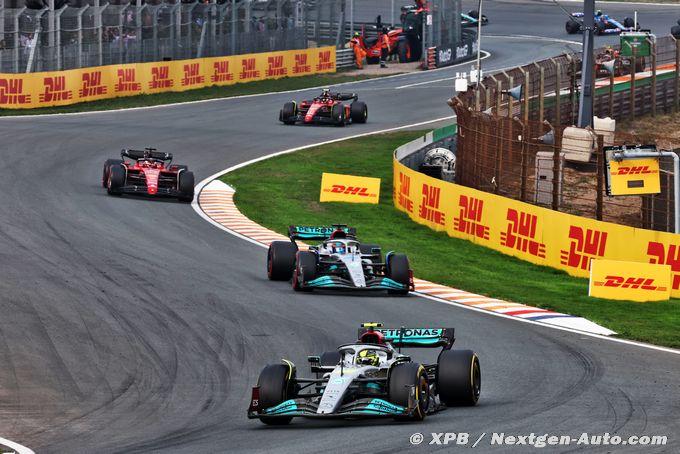 If he lost the podium at the end of the race at Zandvoort for having been on the wrong tire strategy, Lewis Hamilton still has satisfactions to remember from the Dutch Grand Prix as he and Mercedes F1 were successful there.
The Briton is particularly pleased that his team was able to understand what went wrong at Spa last week and applied the right settings on the W13 this weekend.
« Engineers now understand much better why it didn't work last time but worked here, » said the seven-time world champion.
« It's about aero settings of all kinds. I don't know why we didn't see it in the last race because there are some things we could have done otherwise to perform better. But not two seconds faster at the neither. We just make sure we are better prepared from race to race. »
Hamilton concedes that the nature of the Zandvoort circuit suited Mercedes much better than Spa, and admits he is unsure what kind of performance to expect at the next races, starting with Monza next weekend.
« Usually on these types of tracks (Zandvoort) we just need to put the car on track because it's much better in terms of ride height and everything else. »
« We are hopeful that the potential is there. But I don't know if the car will be good or bad in the next races. It's like a mood swing, like it has the characteristics of a human being. You you never know how far she got out of bed. »