Formula 1: Hamilton, controversy … This huge confession about the coronation of Verstappen!
Formula 1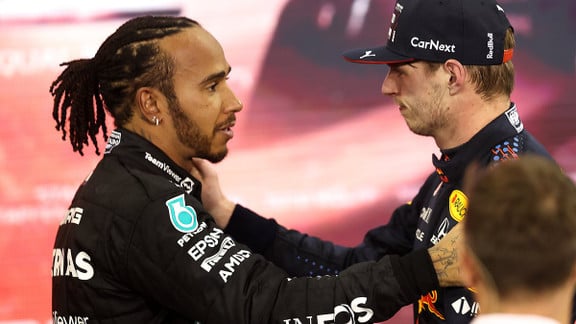 In Abu Dhabi during the last race of the year, Lewis Hamilton lost to Max Verstappen, allowing the Dutchman to be crowned world champion. However, for Damon Hill, the title should not have been decided this way.
The last Grand Prix of the year 2021 had a very mixed outcome for some. While Lewis Hamilton seemed to be heading straight for an eighth world title, the accident of Nicholas Latifi completely reshuffled the cards. Max Verstappen was able to catch up on the Briton thanks to the appearance of the safety car. But while some single-seaters should have passed the Dutchman, the race management finally decided to let the pilot of Red Bull where he was, very close to Lewis Hamilton. Thus, during the last lap in Abu Dhabi, Max Verstappen was able to overtake the Briton to finally win and be crowned world champion.
"You must apply the rules equally to all competitors"
However, for Damon Hill, 1996 world champion, the title should not have been decided this way as he explained in remarks reported by Nextgen-Auto : " I think Lewis Hamilton fans feel very aggrieved because the way the decision was made put them at a disadvantage, and they felt robbed. There is a lot of resentment. In the Dutch camp, they are happy with the result, but was it a satisfactory way to decide on a championship? We have to admit that it was not satisfactory. This is unfair in itself. The result was to focus on the two protagonists of the title. I don't think you can run a race or a championship that way. You must apply the rules equally to all competitors. To say it's manipulated is a very strong word, but I think it was somehow manipulated. Because Michael Masi, the race director, was under pressure to allow this exciting race to happen between two riders. I think he gave in to pressure from both sides. »