Formula 1: Future, ambitions… Lewis Hamilton breaks the silence!
Formula 1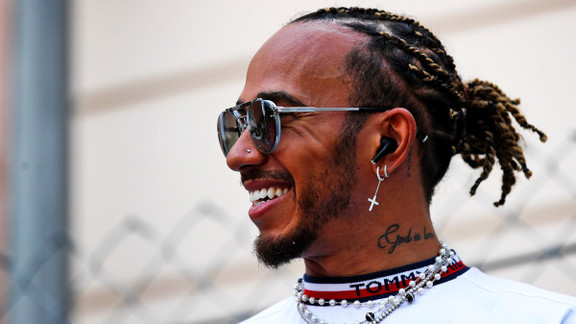 While living a difficult season with Mercedes, Lewis Hamilton returned to his future and his ambitions. The English driver recalls that he is not tired and that for the moment he wishes to continue. Without forgetting to specify that he still believes in an eighth title of world champion …
A few months after the Abu Dhabi Grand Prix, Lewis Hamilton seems to have turned the page. Tied on points with Max Verstappen before the last race, the English driver was in the lead throughout the Grand Prix before seeing the Dutchman come back and overtake him on the final lap. A huge disappointment, especially Lewis Hamilton had the opportunity to become the most successful driver ahead Michael Schumacher. Several months have passed and hamilton seems to have digested.  » There was a time when, yes, I obviously lost a bit of faith in the system. But I'm a very determined person and I like to tell myself that while moments like this can define careers, I refuse to let it define mine. And so I focus on being the best I can be and coming back stronger. What does not kill you makes you stronger ", he confided before restarting the season, he who claims to have no resentment towards Max Verstappen: " He did everything a rider would attempt given the opportunity presented. He's a great competitor and we will start a new battle like last year, and we will evolve from our races and our experiences from last season. There are no problems with him « . The ambition of Lewis Hamilton was clear: come back this season and get his 8th world championship title. But to this day, seeing him win is unthinkable. The Englishman is already dropped in the drivers' classification and he can only see from afar the fight for the title between Charles Leclerc and… Max Verstappenobviously.
An on-board camera tour of the Baku route with Lewis Hamilton #F1 #BakuGP #AzerbaijanGP #LH44 #TeamLHpic.twitter.com/PhKVjf0y86

— Mercedes-AMG F1 France🇨🇵 (@MercedesFRteam) June 7, 2022
« Maybe one day I won't be able to take the pressure anymore, I'll be tired, but that day hasn't come yet »
Without resentment, Lewis Hamilton nevertheless returned to this complicated season by addressing his future.  » Take this season – I probably won't win the title, but I feel the same pleasure in racing as when I started. Why should I stop? Maybe one day I can't take the pressure anymore, I'll be tired, but that day hasn't come yet ", assures the driver of the team mercedes in comments relayed by Nextgen Auto. At 37, hamilton does not lose hope and still thinks he is competitive, he who still believes in a title.  » Of course I believe in it. I've been with these guys (Mercedes) for 10 years. I know how they work and the type of culture, we win and lose together. They are very motivated. They give their soul to bring us back to the top « . Asked about this season's title chase, Lewis Hamilton does not exclude yet mercedes.  » Do you take it for granted that we at Mercedes are doomed? Don't underestimate us! ", he lets go, before specifying: "Ferrari is stronger in qualifying and Red Bull in the race. But that changes with every race, and Ferrari has shown they know how to create a great car. And Charles is very strong « .
Related Articles