Formula 1: Fernando Alonso's big announcement on his future!
[ad_1]

Formula 1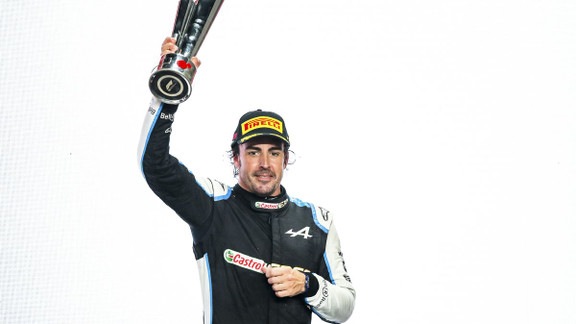 Despite his 40 years, Fernando Alonso has indicated that he wants to continue his adventure with Alpine. The Spaniard has also pronounced on a possible third title of world champion.
At 40, Fernando Alonso is still playing at the highest level with Alpine. The Spaniard recently showed he still has some nice leftovers, as evidenced by his third place finish in the last Grand Prix of Qatar. After being world champion in 2005 and 2006, Fernando Alonso did not hide his wish to want to touch the summits again in the future with his team.
« I plan to stay at least two or three more years »
 » Yes, I will stay. Even though the car is not that good, I plan to stay at least two or three more years. A third title? That would be a lot, that's for sure. But it's not that I desperately want to have it, it's not going to change my whole career or the way I see F1. I have a competitive spirit in everything I do. I look forward to the third championship very much and will do everything in my power, and more, in the years to come. It would mean a lot in terms of heritage, after the end of my Formula 1 career, to show that you always have to attack to the limit, try to find excellence in the things you do, be very disciplined in the way we do the shopping, in the approach of the race. It doesn't matter if you're 19 or 42 or 43, it's a way of life. You have to be completely dedicated to this sport. It will probably be the main thing if I win this third title, this kind of legacy and message for the next generations. « , told Fernando Alonso, in comments reported by Motorsport.
[ad_2]