Formula 1: Carlos Sainz Jr takes stock of his year 2021 with Ferrari!
Formula 1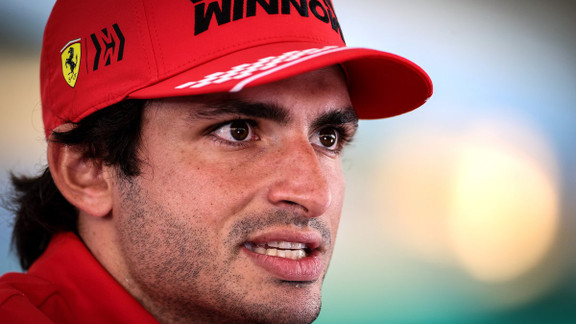 For his first season with Ferrari, Carlos Sainz Jr lived up to expectations by even finishing ahead of his teammate Charles Leclerc. The Spaniard says he is fulfilled within the Scuderia.
Ferrari seems to delight Carlos Sainz Jr. Arrived in 2021 after two years at McLaren, the Spaniard was a major player in the good season of the Scuderia, third in the constructors' ranking. On personal plans, Carlos Sainz Jr. had the best season of his career in Formula 1, finishing fifth in the world championship with 164.5 points. A year that the 27-year-old driver is not ready to forget.
« One of my favorite seasons in F1 »
 » I had a lot of fun. I think it's one of my favorite seasons in F1, in terms of enjoying F1, enjoying the sport. It's been quite hectic, a lot of races, but also a lot of good times. I managed to have fun; at the same time, I managed to improve throughout the year. I said it recently: it was quite easy for me to remember that I am fulfilling a dream: to drive for the best team in Formula 1 and the most historic team in Formula 1, and that t has been a dream come true for me since I was a child, to drive for Ferrari. And remembering these kinds of things, I approach the weekend always with anticipation, always with energy, always trying to learn, to become better. « , told Carlos Sainz Jr. on the official website of the Formula 1, whose remarks were reported by Next-Gen Auto.