Formula 1 | Alpine F1: Starting Doohan is not Rossi's first choice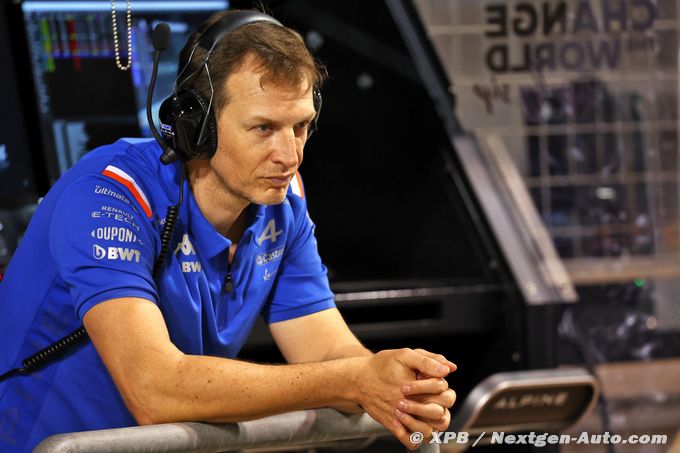 Alpine F1 is therefore looking for a driver to partner with Esteban Ocon for the 2023 season and, if possible, after.
Several names circulate in the Monza paddock, starting with that of Pierre Gasly, but his fate is totally linked to the awarding of a superlicence for Colton Herta. Red Bull still believes in it, in order to free the AlphaTauri pilot for the benefit of Alpine. On the side of the FIA, we are cautious and there will in any case be no exception.
The other name circulating is that of a young pilot who is rising within the Alpine Academy, Jack Doohan. But Laurent Rossi, the CEO, remains very cautious about an arrival in F1 of the Australian directly within the French team.
« Jack certainly has a really good sense of timing because he's been performing extremely well at the moment. To be honest, we already knew he was very fast, the raw speed he had, but he's matured a lot. It shows on the track, but also off the track. The conversations we have are very impressive. I think something clicked, he took a step forward which is really good. »
« Now, regardless of his value, we still think the best path for a young driver is potentially to go to a team where you have a little less pressure. »
That was also Alpine's intention with Piastri should Alonso stay, having negotiated a two-year loan at Williams before joining the works team from 2025.
« It's better because you have less pressure to score big points. And we know that makes a difference, if you're a bit more experienced to go for fourth place rather than seventh. It's a challenge size, it's a very different accomplishment. »
« And we know teams like ours are a bit more under pressure in terms of the cost cap, so I'd rather he damage his first wing somewhere else; find his limits in a new car, because the step is big from an F2 to an F1. »
« It's normal. And that's what everyone does. George Russell, despite his incredible talents, and Charles Leclerc as well, they had to hone their skills on an F1 which is much faster than F2 for a year or two. »
Rossi however says that Doohan is « always in the group of drivers that Otmar, myself and the team are considering. Because his form is impressive. So, we are looking at him. But again, we always keep in mind the main criteria, which are to be ready to score points straight away, and help us grow by developing the car. »
« We need someone who is able to lead the way alongside Esteban. We cannot develop a car from just one side of the garage. »
Finding the right driver to deliver on Alpine F1's long-term plan
Regardless of the driver, Alpine's F1 driver line-up will not be as strong as it could have been. But Rossi, who has laid out a 100-race plan for Alpine to become a top team, believes the long-term goals remain achievable.
« We should be able to absorb that bump in our road. The car is still the biggest driver of performance at the moment. It's always going to be the most important. The gap with, for example, third and fourth positions is far greater than the driver could achieve. »
« So at the moment we still have to make THE car, and the good news is that we seem to have a good concept that is healthy and constantly improving performance-wise. Then we have to find the driver who can score big. points straight away, which essentially leads us to more experienced riders – but at the same time able to grow with us. »
« Those are the criteria we are using at the moment. Otmar is leading the process. Seeing all the drivers, talking to them, evaluating the options, evaluating them here, possibly evaluating them in testing. I guess it will be a process that will last a bit. Because we want to make the right decision and there is no rush. »
« The idea is to make sure that we have continuity in the plan and that the driver who arrives next year can continue to help us progress. »