Formula 1: A big bluff from Mercedes? Lewis Hamilton's answer!
Formula 1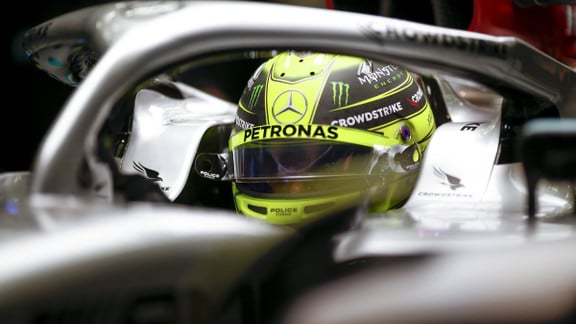 Despite the suspicions of the competition during winter testing, Mercedes was not bluffing and seems really in trouble as assured Lewis Hamilton.
In great difficulty during winter testing at Barcelona and to Bahrain despite impressive aerodynamic choices, mercedes was suspected by his opponents of bluffing by hiding his real potential as was the case in the past. Consequently, the first free practice sessions in Bahrain, the first meeting of the season, were eagerly awaited in order to begin to really gauge what the single-seaters have in store. And unfortunately, for mercedes, the trend this winter was clearly confirmed as Lewis Hamilton appeared to be well behind. Relegated to eight tenths of Pierre Gasly during the first free practice session, the seven-time world champion was mostly more than a second behind Max Verstappen with a sad ninth fastest time in the second session. Although we have to wait for qualifying to know for sure the potential of the single-seaters, Lewis Hamilton estimate that mercedes is very far from Red Bull and Ferrariproof that there was no bluff within the stable of Toto Wolff as assured by the British pilot.
« As you can see, we're not bluffing like before »
» We honestly don't know where we are right now. It's not up front. I think Ferrari and Red Bull are in their own division at the moment. They will fight their battle. We are rather in the middle of the rest of the teams. We will work to try to improve the car, in order to get back into this first group, but we will see. We face much, much bigger problems this year. And anything we do to try to solve them doesn't change that. It looks like it's probably going to be a longer term fix, so yeah, nothing short term. It's like that, we're going to work as hard as we can and do what we can. I told you last week that we would not be in the race for victory here. If you look at the Red Bulls, they are very, very far ahead. They are about eight to nine tenths ahead of us, and Ferrari something like half a second or even six tenths ahead of us. So we fight and we will fight with those who are behind them. And as you can see, we're not bluffing like we used to, like people think ", he assures in remarks reported by Nextgen-auto.com.