For Jock Landale, the Australian championship is a very good springboard for the NBA | NBA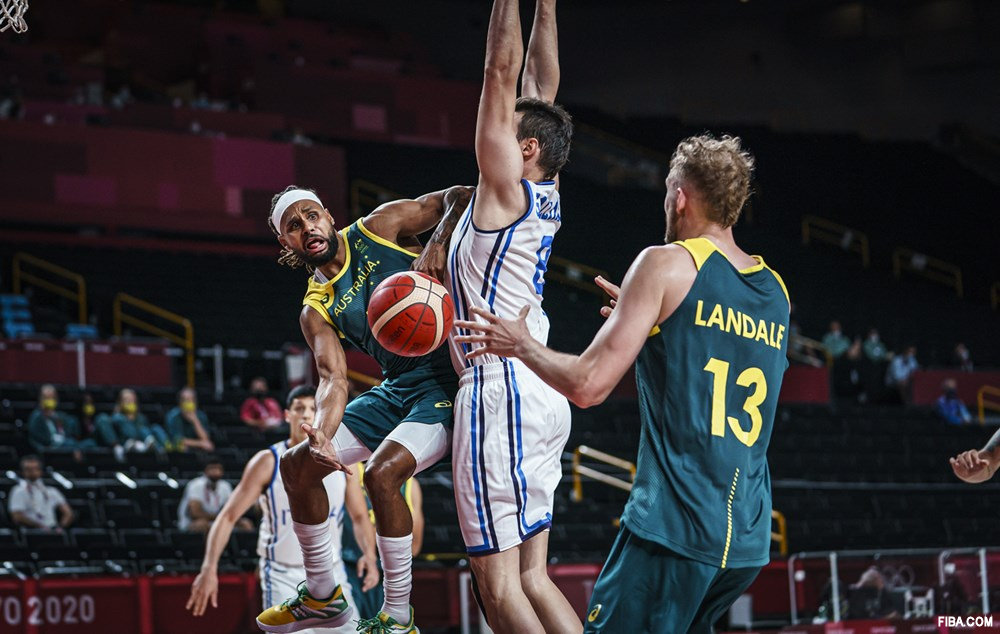 The G-League isn't the only alternative to the NCAA for a high school student who wants to quickly turn pro and prepare for the Draft. In recent years, young Americans have been eyeing Australia (and New Zealand), and recent examples from LaMelo Ball and RJ Hampton show that this is an interesting option. In the same way that the success of Jae'Sean Tate or the 6th place in the Draft of Josh Giddey prove that there is talent to spare in the NBL.
Latest example: Jock Landale, elected in the All-NBL First Team and MVP of the Australian championship final. Trained in the United States and part of the Australian team, he tasted the Euroleague with Kaunas and Partizan Belgrade, and for him the NBL is the best way to go to the NBA.
"This is arguably the best place to do it. You have to see it to believe it, "he explains in a podcast. "Year after year, players come out, and it's not players who are at the limit. There's an NBA champion with Torrey Craig, there's Josh Giddey who is a lottery pick, LaMelo Ball is a lottery pick, and Jae'Sean Tate was in the debate for the best rookie of the year. People who come in don't have one foot in, and one foot out… These guys are productive. «
An increasingly tough and richer championship
Jock Landale is therefore the last product of this NBL whose rating continues to grow, and for the interior, it is a win / win.
« I think the NBL is doing itself a favor by showing such flexibility to allow players to pursue their dream, and so players now see it as a legitimate path » he continues. "The best part about it is that this attitude doesn't take anything away from the league itself. I see more and more names that I have played against in EuroLeague, and who are big names, who come to play there. We have Peyton Siva this year. There are big names going through this league now. I was surprised when Colton Iverson came to play here. He played monstrous matches, and it was a Euroleague level interior ".
It is no coincidence that NBA players have decided to invest in NBL franchises. It's a rising championship, and it's just the start according to the Spurs rookie.
"I think the league itself keeps improving. Now you have all this extra money coming in from TV rights and I think we will see more and more players coming out of it. I really believe the NBL is doing great things. «
This season, we will follow the NBL all the more as two French people have chosen this path: Hugo Besson and Ousmane Dieng. Both will play for New Zealand Breakers, the former formation of RJ Hampton, one of whose shareholders is none other than Victor Oladipo.