Football – Three Stade de Reims players called up to the French youth team
Defender Thérence Koudou, as well as midfielders Martin Adeline and Valentin Atangana, will take part in rallies with the tricolor selection during this month of September.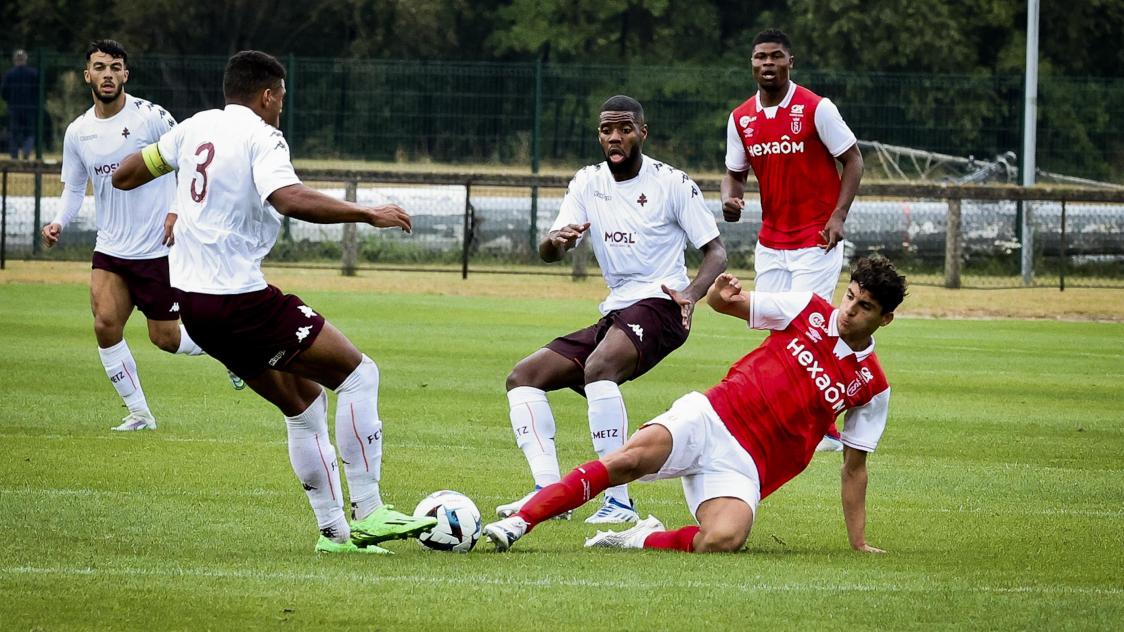 Reading time:
1 min


Three players from the Stade de Reims will have dates with the French team during the next international break.
Midfielder Martin Adeline will join the France U20 team for a ten-day internship. Les Bleuets will take the direction of Tunisia on Monday. On the program, two confrontations against the host country then a third friendly match against the youngsters of the African Club of Tunis.
Defender Thérence Koudou, for his part, will be with the U19 collective, with whom he will play a tournament in Serbia, from September 22 to 26, with three matches against Portugal, Finland and the host country.
Finally, midfielder Valentin Atangana, crowned European U17 champion in June, was called up to take part in the Limoges international tournament (against Estonia, Scotland and Poland) with the France U18 team. The rally is scheduled from Sunday until September 26.
Read also

Football – Ligue 1. A firm match for Flips (Stade de Reims), two for Escobar
Football – Ligue 1. Stade de Reims will play Lorient on a Saturday
Football – Ligue 1. A booster shot for the Stade de Reims
};(function(d, s, id){ var js, fjs = d.getElementsByTagName(s)[0]; if(d.getElementById(id)) {return;} js = d.createElement(s); js.id = id; js.src="https://connect.facebook.net/fr_FR/sdk.js"; fjs.parentNode.insertBefore(js, fjs); }(document, 'script', 'facebook-jssdk')); //-->