Football – Mbappé « more padlocked » at Paris Saint-Germain than in the France team, recognizes Galtier
The Parisian coach agrees with his star striker, who considers himself less free at PSG than at the Blues.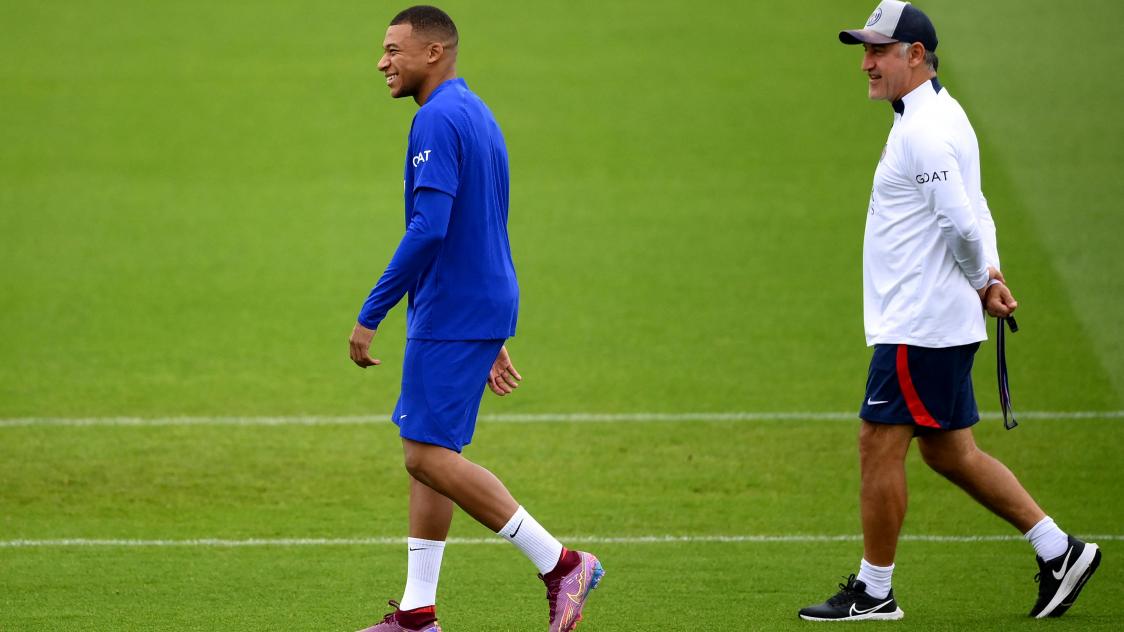 Reading time:
2 min


Kylian Mbappé, who complained of having « much more freedom » offensive at the Blues than at PSG, is « no longer padlocked » within the Parisian attack, recognized Thursday its coach, Christophe Galtier, pleading a completely different « configuration » in the capital and « profiles » of different players.
The superstar had sparked the start of controversy last week after the victory of the France team over Austria (2-0) in Saint-Denis in the League of Nations, explaining that he could "(s)e walk" more on the front of the attack in selection while his club confines him, according to him, to a role of « pivot »handing over the balls for the other forwards. "His analysis is correct, he is not in the same configuration with us as in the national team"admitted the coach at a press conference, adding: "He is certainly much more padlocked in front of our house, given the profiles we have available, but I don't think he has less freedom. ».
For Galtier, the fact that PSG was unable to recruit a powerful center forward capable of playing up front in the transfer window forced Mbappé to adapt his game to the characteristics of Neymar and Lionel Messi, his attacking partners. "These are discussions that we had during the preparation and before starting the season with (sports adviser) Luis Campos and the President (Nasser Al-Khelaïfi) on the structure of our attacking sector", commented the technician. And to insist: "We were convinced that we needed a fourth player with a different profile, to have different solutions and possibilities. This player did not come, it's a shame but that's how it is. Mbappé has this reference player in the France team with Olivier Giroud. We don't have the same animation but we have other profiles. ».
The « MNM » trio seems to have found the right fuel this season in Ligue 1, with already eight goals for Neymar, seven for Mbappé and four for Messi before the 9th day of this weekend, during which Paris receives Nice, Saturday (9 p.m.) at the Parc des Princes.
Read also

Volleyball. The spotlight on League A
Football – 2022 World Cup. Pioneer referee in Qatar, Ms. Frappart hails "a strong sign"
Basketball: France eliminated by China in the quarterfinals of the Women's World Cup (85-71)