FIRST RIDE FOR SIMON PAGENAUD WITH TEAM MEYER SHANK IN FORMULA INDY
A new chapter opens for the French driver Simon Pagenaud who after several years in Roger Penske's Team, joins the MSR team this season. (Meyer Shank Racing).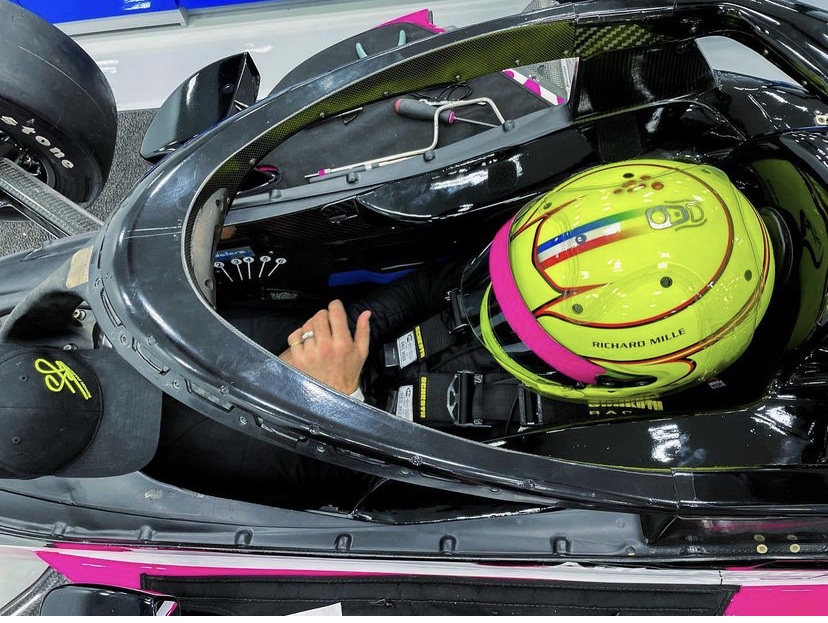 Team for which he will ride in the company of his great friend, the Brazilian Hélio Castroneves – the winner of the Indy 500 2021 – with a double program, participating simultaneously in the Indycar Series Championship but also in the most important races of US endurance, those of the IMSA like Daytona, Sebring or Petit Le Mans.
Simon Pagenaud carried out his first test at the wheel of the Dallara N°60 with his new MSR team. He gives us his impressions at the end of his first day of driving:
Simon Pagenaud:
"It was my first day with the Meyer Shank Racing team in the 60 car. It went very well, there is a great atmosphere in the team. I found people I've known for years who worked with me in 2008 when I was in endurance at Acura and De Ferran. We know each other well and things took shape right away. The environment is very important in motorsport and I'm in a team that suits me well.
He continues and clarifies:
"We started with a car that was good from the start of the day, we made good progress in the afternoon. We tested a lot of things so that I understood the car's package, which is very different from what I had at Penske. I have to understand how the tires and the brakes behave, how the car reacts. Obviously it was only the first day but everything is going very well. « 
Simon Pagenaud is therefore back in 2022, to attack an eleventh season in single-seater INDYCAR and also in IMSA endurance driving the Acura, but his first year with MSR.
He brilliantly won the 2019 edition of the Indianapolis 500 on Sunday May 26 and became the first Frenchman to win « the greatest race in the world » in 99 years.
Simon Pagenaud's current track record in INDYCAR includes 15 victories, 14 pole positions including that of the 2019 500 miles, the title of INDYCAR Series Champion in 2016 and vice-champion in 2017 and 2019.
The native of Montmorillon, near Poitiers, was also, let's remember, voted best « rookie » in 2012 and previously won the ALMS American Endurance Championship (American Le Mans Series) in the LMP category in 2010.
Peter GRISWOLD
Photos: INDYCAR-TEAMS