festivals, football and the best of cinema
No need to wait for Sant Jordi to go out this weekend in Barcelona! Festivals and concerts await you from April 8 to 10, as well as an exhibition on football, Dante Alighieri, and even the best films of 2021.
Photo: Handmade festival
Handmade Festival: the meeting place for artists
Calling all manuals, creatives, artists in Barcelona: the Handmade Festival is back! All the best manual arts shops will meet on the festival grounds to offer their equipment on their stands. And for those who don't yet know what art to get into, head to the workshops. Do-it-yourself, gardening, sewing, cooking, origami, bookbinding… A host of workshops are offered, varying in length, and some are even free (book in advance). Food trucks will even be on site, as well as outdoor concerts. What a great way to spend an afternoon at the Feria de Barcelona.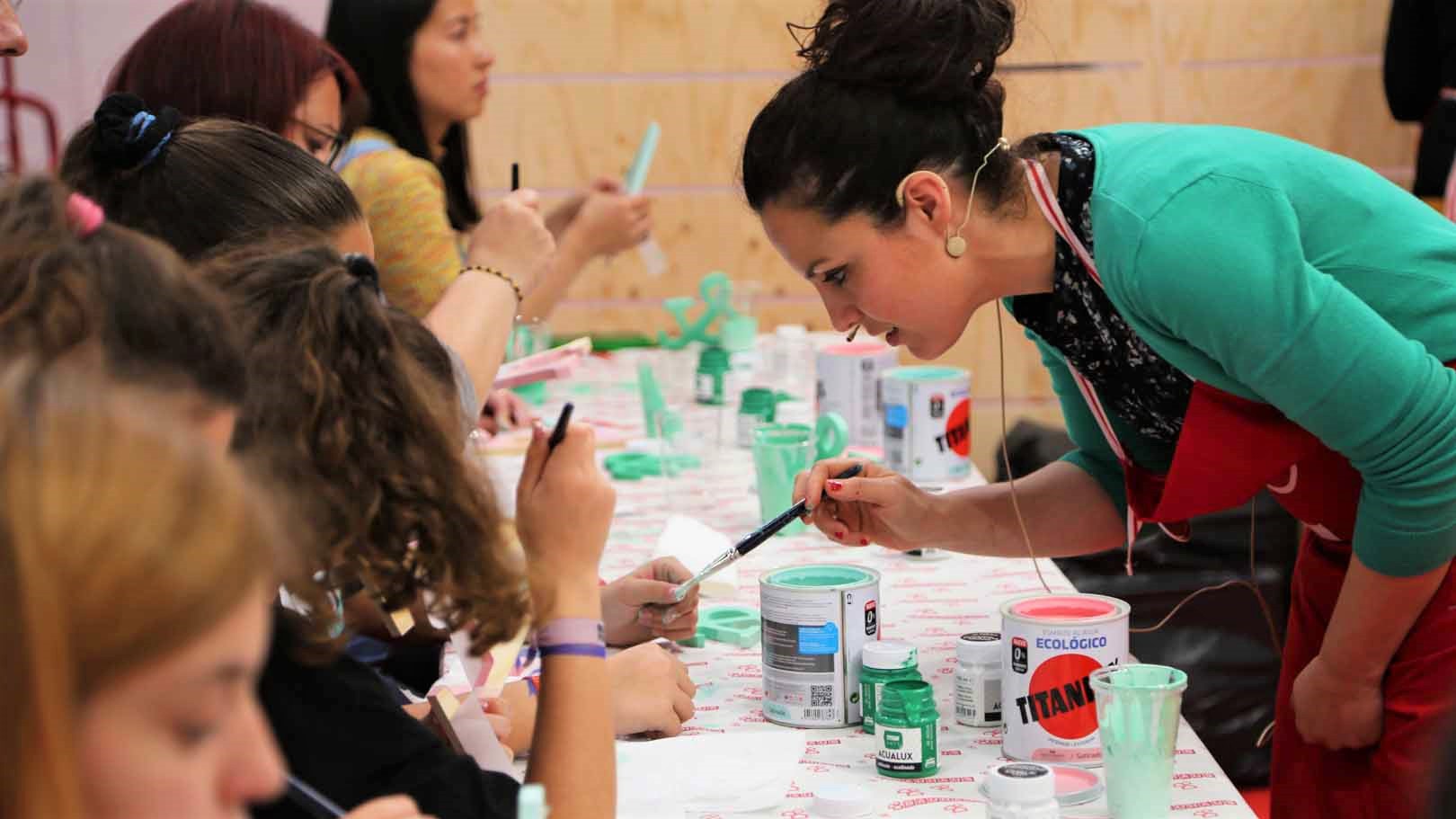 Photo: Handmade festival
More info and reservations here.
Dates and times: from Friday 8 to Sunday 10 April
Friday and Saturday, 10 a.m. to 8 p.m.
Sunday, 10 a.m. to 7 p.m.
Price : €10 per day, €20 for the 3-day pass (without merchandising)
Workshops between €10 and €30 (not included in the entrance price), some are free
Address : Palau 2 Fira de Barcelona, ​​Avinguda de la Reina Maria Cristina, s/n, 08004 Barcelona
Música per la pau: solidarity concert
After the success of the "Concert for Peace" at the Auditori, the Palau de la Música de Barcelona is also reaching out to Ukrainians by organizing its own charity concert. This Friday, various orchestras and classical singers will perform two pieces by Mozart, Laudate Dominum K339 and Requiem K622, at the Palau. Thanks to the entirely voluntary participation of the artists, all profits raised by the concert will go to the victims of the war in Ukraine, the event being organized in collaboration with the Consulate General of Ukraine in Barcelona and the Djerelo association. How to do a good deed, while enjoying a classical concert in a magical setting.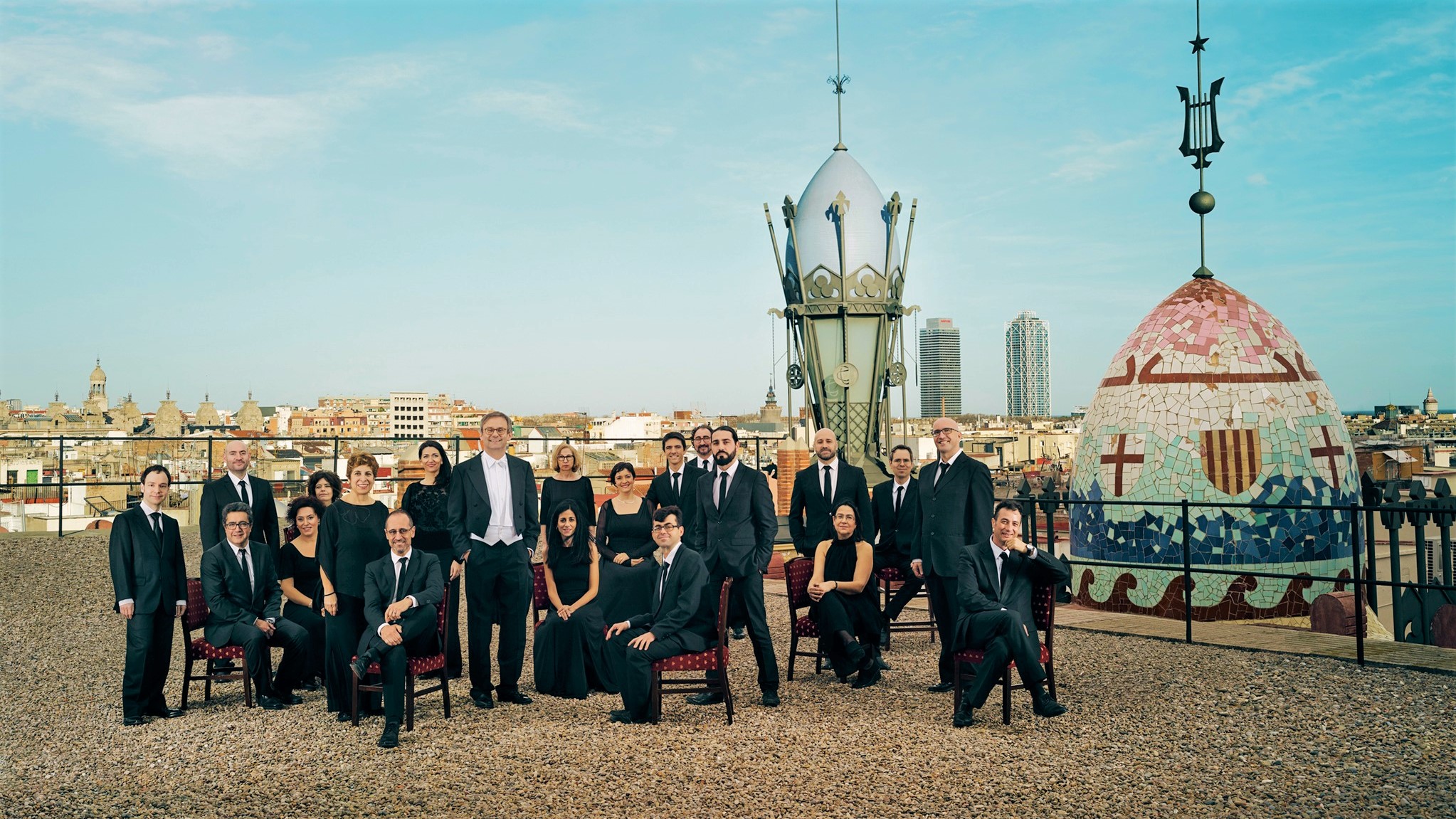 Photo: Palau de la Música Catalana
More info and reservations here.
Dates and times: Friday, April 8, 8 p.m.
Price : between €20 and €25
Address : Concert Hall, Palau de la Música Catalana, C/ Palau de la Música, 4-6, 08003 Barcelona
Casa Seat: a 100% football exhibition
Can we link the world of football and art? La Casa Seat is betting on it. The brand new exhibition "Football. Art. Icons." ('Football. Art. Icons.') invites us to take an interest not only in this sport which has become almost a religion, but also in its stars, true icons of pop culture. Lionel Messi, Cristiano Ronaldo, Megan Rapinoe, Zinedine Zidane… So many football legends represented at Casa Seat at the moment.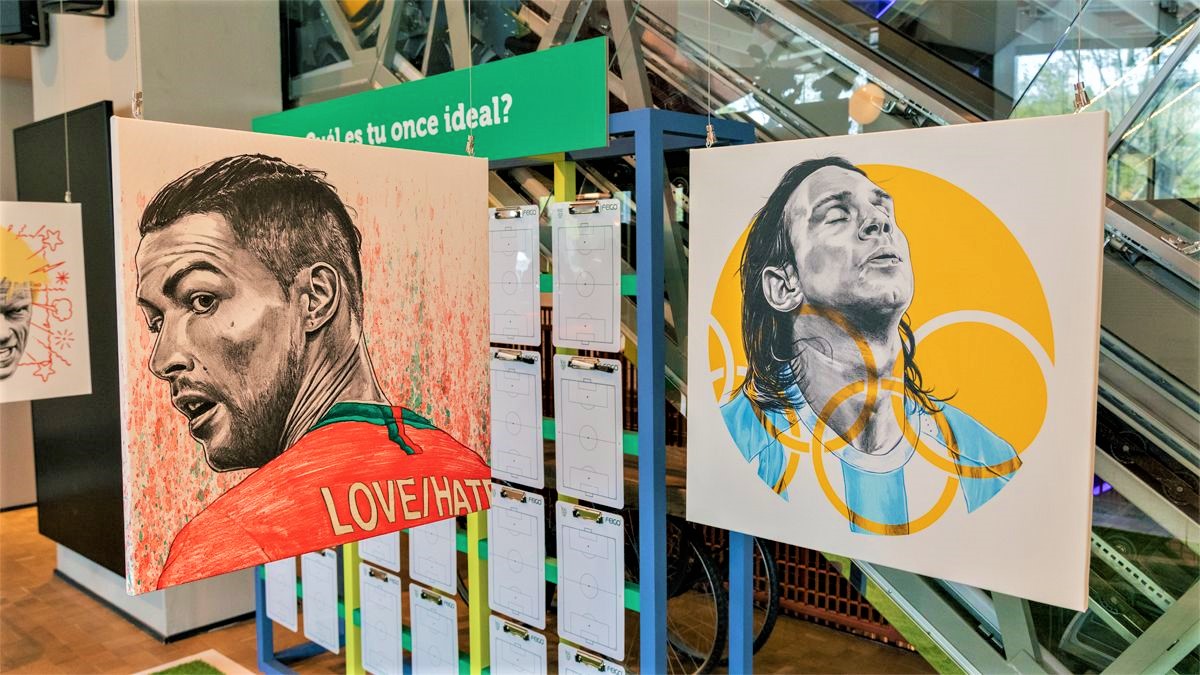 Photo: CasaSeat
More info and reservations here.
Dates and times: until May 28
Monday to Saturday, 9 a.m. to 9 p.m.
Price : it's free !
Address : Casa Seat, Pg. de Gràcia, 109, 08008 Barcelona
Subsol Festival: the subculture festival
The Subsol Festival, organized by the CCCB, is not yet another cultural event reserved for the elite and inaccessible to the rest. It is the festival of the marginal subculture, with bizarre comic strips, black humor, urban music or even popular literature. This Saturday, the trap-punk group Chill Mafia, mixing Castilian and Basque, will be present at the festival, as well as several authors from the satirical magazine El Jueves for a round table, and finally the Mallorcan punk-rock band Saïm. All festival activities here.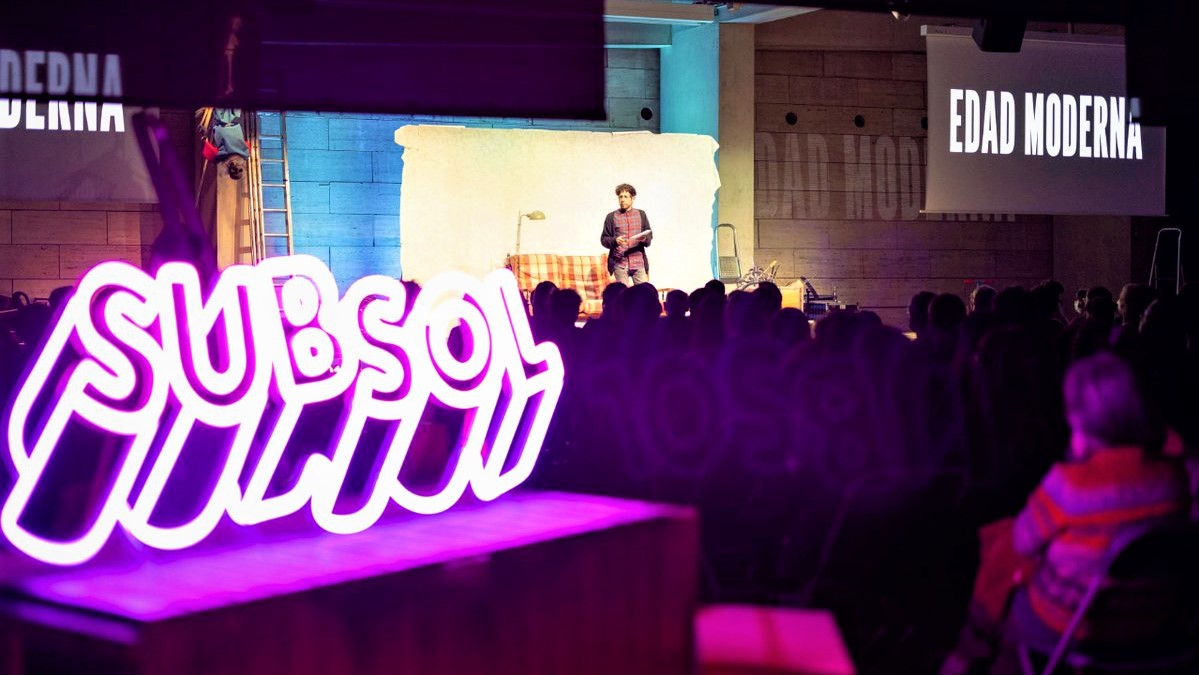 Photo: CCCB
More info and reservations here.
Dates and times: Saturday, April 9, from 7:30 p.m. to 10 p.m.
Price : 10 € per session
Address : Sala Teatre, CCCB, Plaça de Joan Coromines, 08001 Barcelona
Filmoteca: the best films of 2021
2021 is over, time to do the cinema retrospective of the year. The Filmoteca de Catalunya has consulted critics and journalists to establish its list of the best films of 2021, which it will screen for several months in its center in Raval. On the menu this weekend: Titanium by Julia Ducournau, this Saturday at 8 p.m. (original version in French, subtitled in Spanish), and Madres Paralelas by Pedro Almodóvar, this Sunday at 8 p.m. (in Spanish version). All the screenings of the best 2021 films to see or see again here.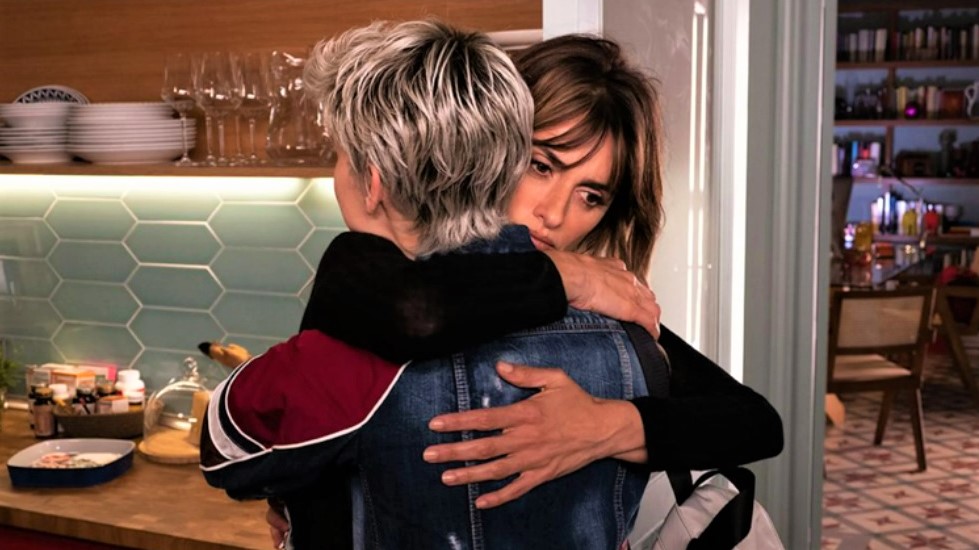 Movie Madres ParalelasAlmodóvar, 2021. Photo: IMDb
More info and reservations here.
Dates and times: until May 2022
The dates and times of the screenings here
Price : 4 € general admission for a session
Address : Filmoteca de Catalunya, Plaça de Salvador Segui, 1, 08001 Barcelona
Dante Alighieri: exhibition-tribute to a literary giant
700 years after his death, Dante Alighieri returns… or at least, we pay tribute to him in Barcelona. The European Museum of Modern Art (MEMA) inaugurates "Si Volse a Retro", an exhibition-tribute to the giant of Italian literature, and particularly to his Divine Comedy. The Spanish painter Jordi Díaz Alamà, in collaboration with the Polish sculptor Grzegroz Gwiazda, present their works in this palace in the heart of Born, sometimes abstract and experimental, to sublimate Dante's vision of hell.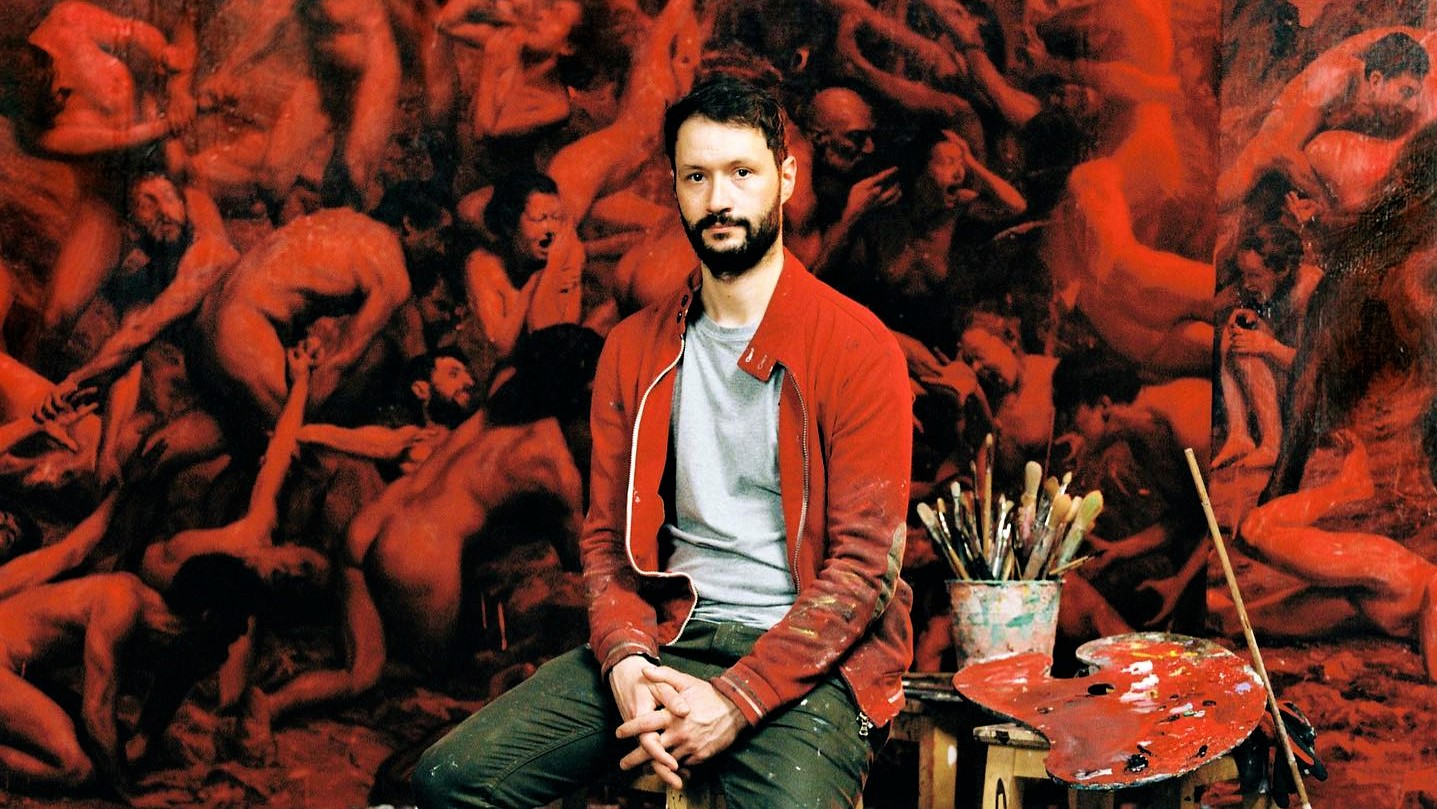 Photo: Jordi Diaz Alama Art
More info and reservations here.
Dates and times: from Thursday 7 April to Sunday 26 June
Tuesday to Sunday, 11 a.m. to 7 p.m.
Price : 11 € general admission
Address : European Museum of Modern Art, Carrer de la Barra de Ferro, 5, 08003 Barcelona
Librairie Jaimes: the creative workshop for children
It's spring ! For the occasion, children (from 3 years old) have an appointment at the Jaimes bookstore for their weekly meeting, J'aime les Samedis. They will listen to stories about flowers and heat, and have fun with a surprise manual activity!
More info and reservations here.
Dates and times: Saturday, April 9, 11:30 a.m. and 5:30 p.m.
Price : 5 € per child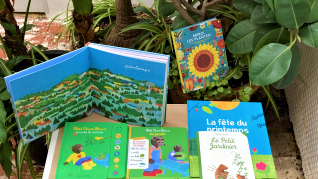 Photo: Jaimes Bookstore
And for adults, on Monday April 11, Antoni Clapés hosts at 7 p.m. the poetry cycle, "Readings of the modernitat poètica", with this time a focus on Segimon Serrallonga, seen by Victor Sunyol. At the Jaimes bookstore, all the details here.
And why not…
This weekend in Barcelona and Catalonia is also:
– Always more concerts
The Spring Cruïlla festival continues this weekend in Barcelona, ​​with indie rock band León Benavente setting the Sala Barts on fire this Saturday, April 9, at 9 p.m. €27.50 the last places available, to be reserved here.
Second room, second atmosphere: the Soundit events are back, with a date this Saturday April 9 for a 100% DJ afternoon. From 1 p.m. to 10 p.m., 4 DJs will make the Monumental arena dance. Between €15 and €18, tickets here.
– The return of magical nights at Casa Batlló
Do you want to live a magical experience in one of the most beautiful modernist settings in Barcelona? Head to Casa Batlló, where spring sees its fabulous Magical Nights re-bloom every year. An experience during which visitors first visit Casa Batlló with an audio guide, access to the Gaudí Cube (a sort of 360-degree virtual reality piece), then can enjoy an intimate concert on the monument's roof terrace, a glass of cava by hand. The first entries are at 49 € per person, minimum two people (the other entries including more services go up to 59 €). Wednesday to Sunday from 8 p.m., by reservation here for a magical experience.
– Pokawai's birthday
Barcelona's poke bowl fans spot celebrates its first year! For the occasion, the restaurant Pokawai is preparing this Sunday, April 10 from 10 a.m. to 6 p.m. a festive afternoon, with a DJ, arranged rums and signed cocktails Ataronxiadesserts from Glassery And much more ! Appointment Carrer del Bruc 80, all the info here.
– A plant outlet
For all those with a green thumb, head to the Maison Bouture plant outlet! From Friday April 8 to Sunday April 10, between 11 a.m. and 7 p.m., a host of plants and articles are at bargain prices at 6 Carrer de Santa Teresa. The details here.