Ferrari Vision GT: mix of 499P and SP3 Daytona
The Vision GT formula is not new, as in recent years many car manufacturers have ventured into creating a virtual racing car for the racing game Gran Turismo. But for Ferrari, this is the first time it has presented a Vision GT Concept to the world. It is therefore no coincidence that Maranello celebrates the anniversary of the Ferrari 125S, the model that started it all 75 years ago.
The Ferrari Vision Gran Turismo Concept looks like a digital cross between the nostalgic SP3 Daytona and the news 499Pwith a central seating position like in a Formula 1 single-seater. But covered, because the driver of the Vision GT hides under a transparent bubble.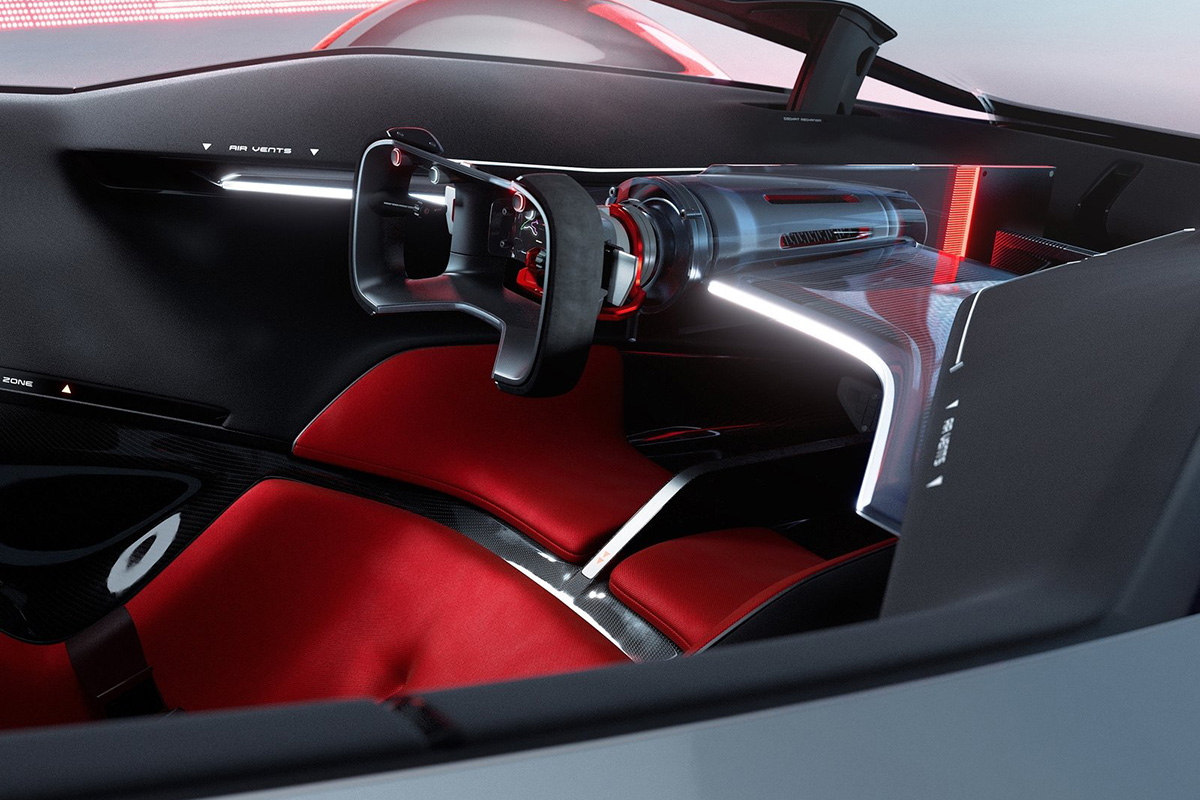 Specifications and performance
The hybrid hypercar uses the twin-turbo petrol V6 of the Ferrari 296 GTB and 296 GTS, but the Vision GT's 3-litre engine, combined with an eight-speed robotic gearbox, develops a maximum power of 1030 hp (at 9000 rpm) and a maximum torque of 900 Nm (at 5500 rpm) . The supercharged heat engine is backed up by three electric motors, which together develop an additional 326 hp.
This power is transmitted to the asphalt by an ingenious all-wheel drive system, so that the Ferrari Vision Gran Turismo Concept needs only 2 s to go from 0 to 100 km/h. The sprint from 0 to 200 km/h should be achieved in 5 s and the top speed would be over 350 km/h.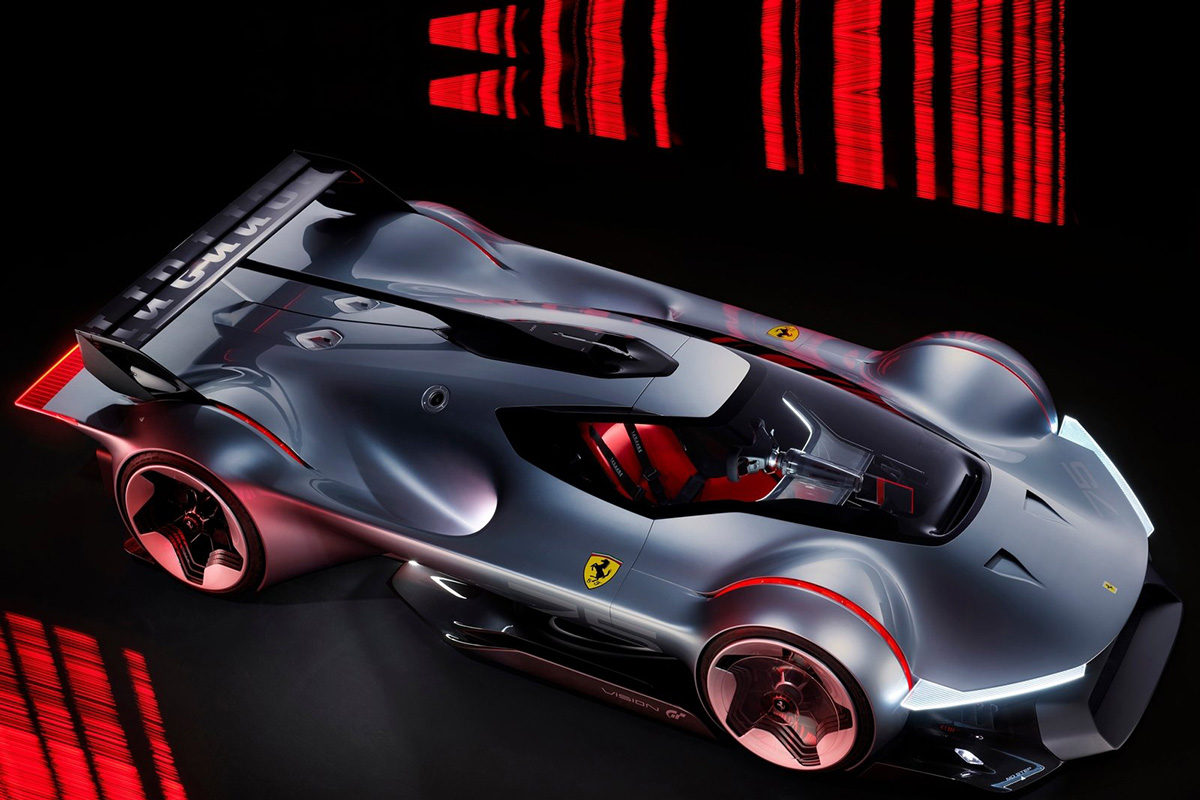 A stopwatch in Fiorano
Ferrari even simulated a timed lap on the Fiorano test track, a lap the Ferrari Vision GT would complete in less than a minute and 10 seconds. That's 9 seconds better than what the SF90 Stradale managed to do in the hands of Ferrari test driver Raffaele De Simone. But still 15 seconds more than the lap record set by Michael Schumacher in 2004 at the wheel of the F2004. All that to say that Ferrari kept the lap times remarkably realistic.
The Ferrari Vision Gran Turismo Concept would weigh 1250 kg and display a weight distribution of 43.5/56.5 on both axles. You will be able to discover what it gives from December 23, 2022, when the virtual racing car will be presented to GT7 players. On December 15, 2022, a full-scale model will be presented at the Ferrari Museum in Maranello.