Ferrari is not resting: here is the Daytona SP3 (2021)
It's time to go to Maranello. Recently they released the BR20, a special project requested by a wealthy client. It is now the turn of the Daytona SP3, the third model of the « Icona » series. The Italians started this series in 2018, as a sort of modern interpretation of iconic racing successes, with the Monza SP1 and SP2 extremes as a feat.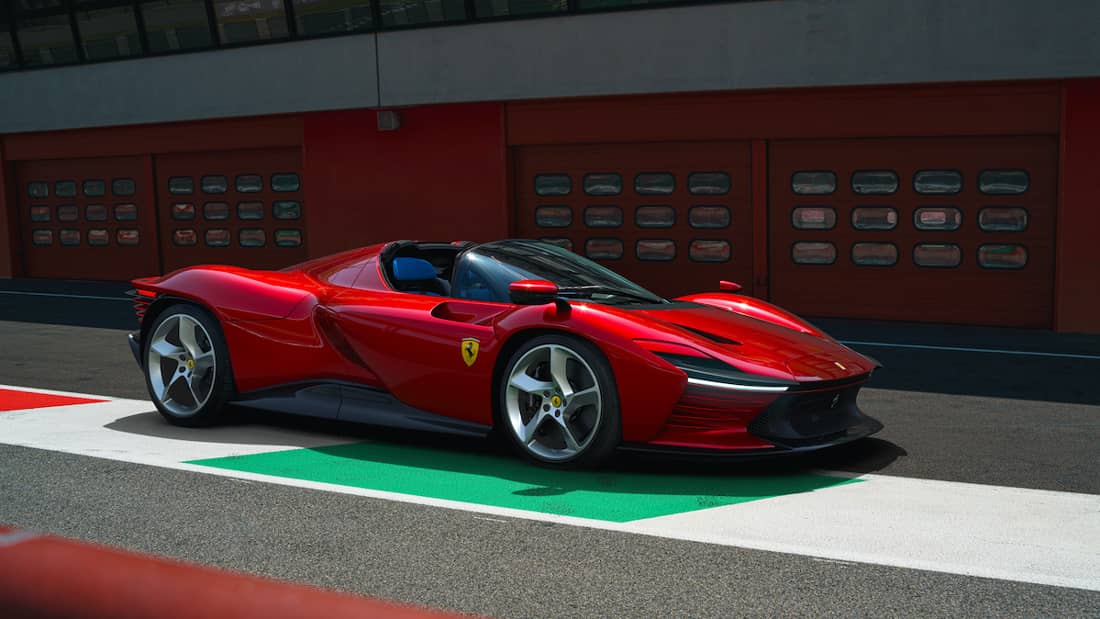 Modern interpretation
Today, they therefore add the Daytona SP3, which refers to the 24 hours of Daytona in 1967, when Ferrari took place on the three steps of the podium against its great rival Ford (with the GT40). This new Icona model is inspired by the racing cars of the 1960s, such as the 312 P, 512 S, etc., but gives them a modern interpretation. For example, the whole body alternates between tilt and arch, then again sharp, muscular lines. The one-piece windshield is a wonderful reference to the past, the roof is a removable Targa set.
The wide front wheel arches, with a clearly visible location for the side mirrors, merge into more pronounced sides, then into air intakes for the engine placed in the rear center. The engine occupies a preponderant place in the massive rear part, which is itself dominated by a sort of central « spine ». Which, by the way, has an active function: this Daytona SP3 has the most sophisticated aerodynamics ever made for a Ferrari.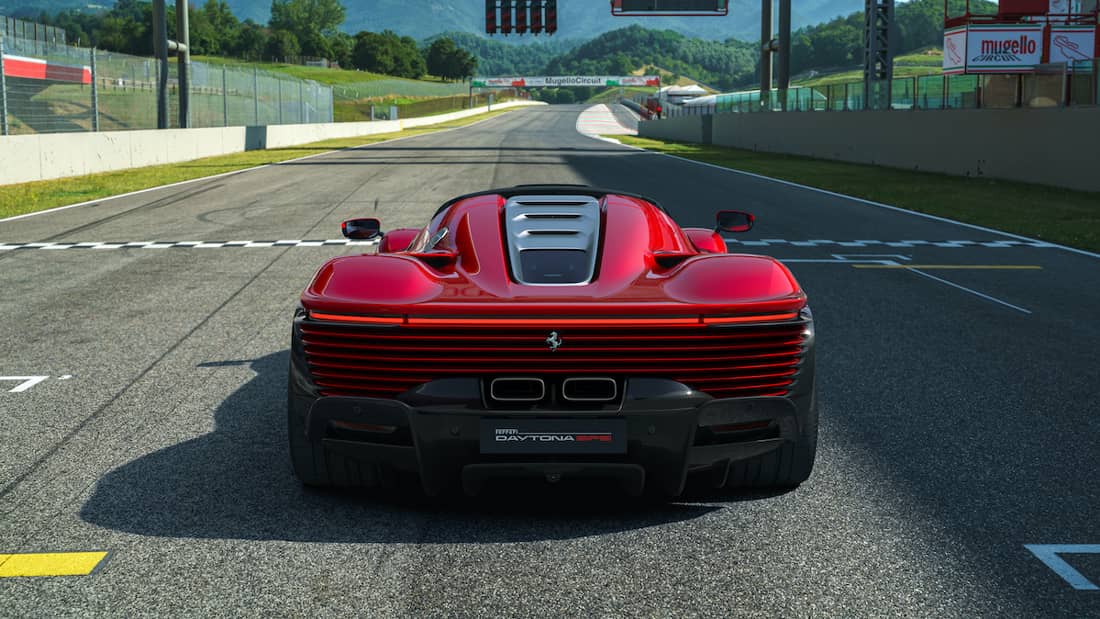 Minimalism
Inside, Ferrari has created a minimalist environment. Here, too, the windshield dominates the interior, while the seats are attached to the chassis (the pedals can be adjusted). As a result, the seating position is lower and slightly more inclined than in other Ferrari models. Their fittings integrate perfectly with the door panels. The entire architecture and chassis uses composite materials such as carbon fiber as much as possible to keep the weight (1,485 kilograms) as low as possible.
For the engine block, Ferrari used the V12 from the 812 Competizione. Here, of course, the twelve-cylinder sits at the rear and produces 840 hp from its 6.5 liters. There is also no supercharging or hybrid support, but rather a red zone that starts at 9500 rpm. Power is transmitted to the rear wheels by a seven-speed dual-clutch gearbox. Some other figures? 0 to 100 km / h takes just 2.85 seconds, 0 to 200 km / h 7.4 seconds, and the top speed is « over 340 km / h ».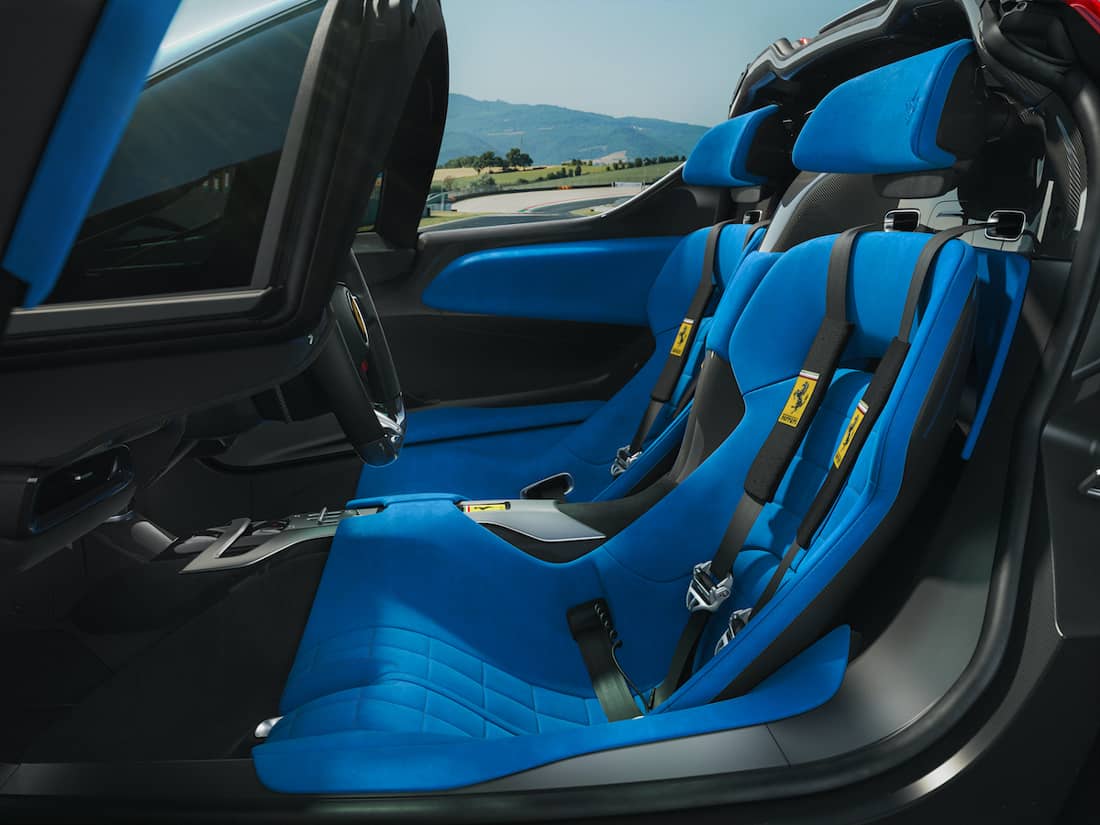 Finally, if you are now wondering how much this Daytona SP3 costs, it is because you certainly do not have the right to buy one. Ferrari will assemble only 599 copies of this Icona model for its best customers and collectors only. They have already all been sold at a price of around 2 million euros each. In the future, the Icona range will be expanded. Now all you have to do is save …