Faced with scandal, Magic Johnson's cash update on his AIDS!
Magic Johnson is one of the most respected players in NBA history, but on social media, some forget his immense talent to focus on his diseasee. Faced with the huge scandal of the last few days, the Hall of Famer made a big update on his HIV.
Magic Johnson was at the heart of many debates this summer in the NBA microcosm, since after the new title of the Warriors and Stephen Curry, many wonder if he is still the best point guard in league history. He has more rings and MVP and Finals MVP titles than the Chief, but the latter has revolutionized the game in a mind-blowing way, so there's no doubt about it…
But that's not the only reason the Lakers legend has found himself trending on social media over the past few weeks. He was indeed the victim of a terrible rumor from a parody account, as there are more and more. If the message was quickly deleted in the face of the buzz generated, the damage was already done.
Magic Johnson blood donor? He answers cash!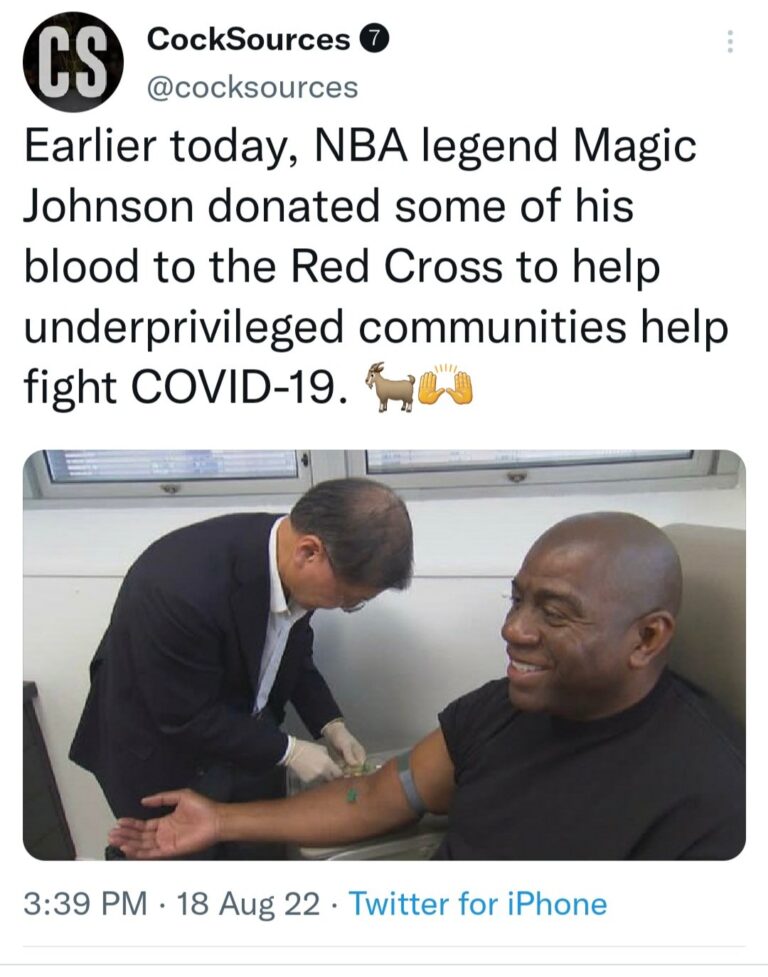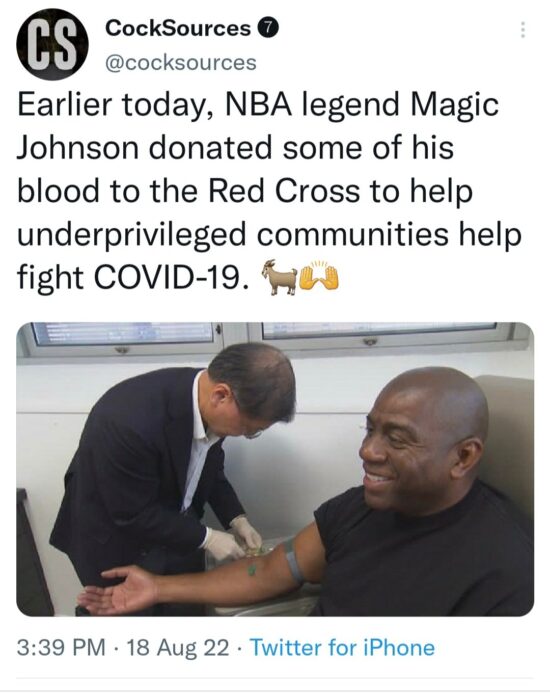 Earlier today, NBA legend Magic Johnson donated his blood to the Red Cross to help underprivileged communities fight COVID.
The reason why this message is so « controversial » is obviously because Magic Johnson is infected with HIV, and that giving blood could lead to the contamination of a negative person. Faced with the scale of the scandal on social networks, the leader of Dream Team 92′ decided to break the silence and speak clearly. No, he doesn't donate blood.
I'm aware of the false story circling the internet, and to be clear, I have never donated blood.

—Earvin Magic Johnson (@MagicJohnson) August 23, 2022
I'm aware of the fake story circulating on the internet, and to be clear, I've never donated blood.
Following the dissemination of this fake news, Magic was the target of many mockeries and a few attacks, which prompted him to respond as quickly as possible. His message couldn't be clearer, and it was massively shared with 20,000 retweets and over 120,000 likes. Let's hope for him that his illness will not be mentioned for a good while.
Magic Johnson should not have expected such a digital tidal wave following this fake news about him. Rather than let to run this noise, he decided to respond with class and firmness, just to silence this strange rumor.