F1: Before his departure, Fernando Alonso still tackles Alpine
Formula 1
F1: Before his departure, Alonso still tackles Alpine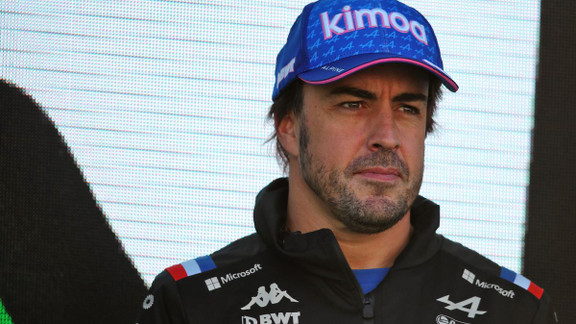 As Formula 1 stops in the Netherlands this weekend, Fernando Alonso regrets the lack of affection in the Alpine team. The Spanish driver will leave the French formation and take over from Sebastian Vettel at Aston Martin. A questionable new career choice from the Spaniard who hopes to receive better treatment in his future stable.
Fernando Alonso will leave Alpine at the end of the season to join Aston Martin. The Spaniard is unhappy with the treatment he received in the French team and is disappointed with the performance of the single-seater. In an interview with a talian media, he tackles again Alpine.
F1 – Dutch GP: Facing his audience, Verstappen wants to knock out Leclerc https://t.co/g5YJlVxIHe pic.twitter.com/2xbsVMc39q

— le10sport (@le10sport) September 4, 2022
« I saw at Aston Martin the desire to have me and maybe that's what I was missing at Alpine »
Future driver of the team Aston Martin, Fernando Alonso has let go since his departure fromAlpine is acted. He again slipped a tackle at the French team.  » I saw at Aston Martin the desire to have me and maybe that's what I was missing at Alpine. Or the love I may not have had here he lamented in an interview with DAZN.
« I feel helpless and it's frustrating »
Fernando Alonso also regrets the performance of the single-seater Alpine which does not allow him to fight for the title of world champion. «  My thoughts on not participating in the battle for the championship? Helplessness and frustration sometimes, not being able to perform at the highest level or not being able to taste the podiums or the champagne and the victories. But at the same time, you start a journey with your team to recover, to set goals: OK, we can't win but we'll try to make a top 10, a top 5 and we'll think about next year. The bad side of Formula 1 is that we often think about next year, it's like in football, in the third match, we say: let's think about next year. It doesn't exist because you have to fight every Sunday. However, here everything is fixed and you know every Sunday the position in which you are going to be. It's a bit of the sadness of our sport, but it's always been that way » finds Alonso.
Alpine was aware of his departure
While the announcement of his departure had the effect of a bomb, Fernando Alonso assured that his team was informed of his decision. «  All the people involved in the negotiations with Alpine, such as Laurent (Rossi) or Luca de Meo, were informed before the publication of the press release. Maybe Otmar (Szafnauer) didn't know, but he also wasn't involved in negotiating the contract renewal. It seems no one on the team called to tell him. « , Explain Fernando Alonso. In the aftermath, the Spaniard confirms having warned his two main bosses:  » It's true, Otmar probably didn't know anything. But I informed the president, Luca de Meo, Laurent Rossi, my mechanics, my team. Everyone involved in the negotiations knew before the announcement. Otmar wasn't in the negotiations, maybe Luca de Meo or Laurent Rossi didn't tell him. But everyone knew it, including my mechanics. »