Earl Bamber (Ganassi Racing): « Chip was probably going to fire me on Monday »
Fifth in Petit Le Mans on his Cadillac DPi-VR debut with Ganassi Racing, Earl Bamber took 6th place in the 24 Hours of Daytona before winning the 12 Hours of Sebring last weekend. The New Zealander, a former Porsche driver, quickly found his place in DPi. The 12H of Sebring could still have ended well before the checkered flag for Earl Bamber, Alex Lynn and Neel Jani. The Ganassi driver spared no effort to get back to the front of the race.
Looking back, what do you remember from this race at Sebring?
"She was very hectic. I think as soon as the cars got off the truck we knew #01 and #02 would be strong. The test completed at Sebring had been productive. As a team, we felt like we had really good speed at Daytona, but we couldn't show our full potential. We were really looking forward to trying to show what we had at Sebring. We started P4, and I think on the #02 side, we are still learning. Even though I've done IMSA for a while, the GTLM and DPi style of racing is very different. Danielle (Shepherd, the #02 engineer) did a great job allowing us to gain some positions. I remember at the end of my first stint I told her that if she could get us in the lead or near the lead we would manage to break away, and she managed to do that in my second stint where I managed to create a good gap. Alex managed to maintain this gap, but I lost it following a drive through at the end of the stint before returning to the lead. I think it gave Chip, Danielle and everyone three more heart attacks than they needed. Without the good Chip Ganassi Racing and Cadillac car we came in with, it wouldn't have been so easy to recover from those mistakes. We have a team to move forward. For me, winning at Sebring is huge. I wanted to tick off this race and it's not often you get that opportunity with such a good car. »
Danielle has an important part in the victory?
"If you don't have the best people behind you, the best engineers, the best team, then you can't win the race either. You need everything to go together. I really believe we have one of the best people in the paddock with Danielle on the clock. I remember our first test was in Atlanta last October and that was when they decided to do the program with Alex. Danielle was there on the clock and I remember the team asking, 'What do you think?' I said, 'We have to have it'. I believed in it from day one. We had just started working together and I was bothering her at all hours of the day with very random calls and questions. »
You almost lost everything with a collision…
"I came out of the pits and I knew the gap was around 25 seconds. In reality, I was quite calm and quiet. I heard the spotter say that an LMP3 had just come out in front of me. The LMP3s brake very early and I went on the inside quietly, but the driver braked very, very late. I knew I was going to be called for a penalty because it was my fault. So I knew what was coming and I already knew we were going to come out 3 or 4 seconds behind. I knew we had the best pace, so I kept a cool head and tried to catch up. I had to manage the gas to make sure we didn't burn too much fuel while catching up. »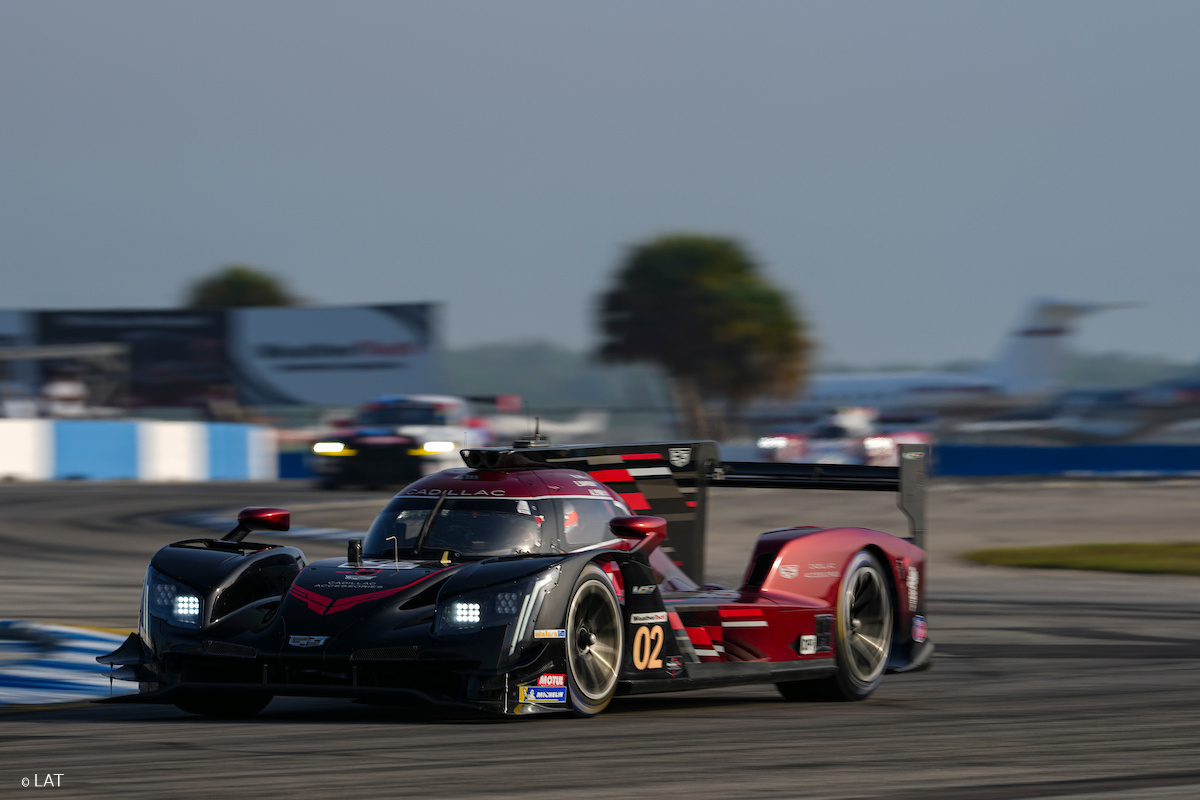 You had another contact afterwards…
« I caught up with Westbrook and said on the radio 'let's win this race'. Two corners later I had contact with a Ferrari, which I couldn't believe. We were lucky not to have a puncture. Then I thought if I didn't bring this car home Chip was probably going to fire me on Monday when we had a really strong car. I got back on Westy pretty quickly and passed him when he got mixed up in traffic. To be honest, he's one of the fairest guys you can get in the whole IMSA paddock. I rode him for several years in GTM, and if there's one person you can have a tough and fair fight with, it's someone like Westy. »