Dubai: Sunday morning news…
– Yifei Ye can count on the presence of Sascha Maassen in the Asian Le Mans Series. The Porsche Motorsport Asia Pacific coach can advise the Chinese driver who is making his debut in a Porsche 911 GT3 R. Yifei Ye's first race in GT3 ended in 12th place with Klaus Bachler and Antares Au.
– Only two cars out of the 36 at the start were not classified in Race 1 with the Porsche 911 GT3 3/Saalocin by Kox Racing and the Duqueine D08/DKR Engineering. The retirement of the Porsche follows contact with Aston Martin/D'station Racing which was penalized for the collision. On the side of DKR Engineering, it was an electronic problem which undermined the hopes of victory in LMP3.
– Dubai is often an opportunity to see beautiful cars. A gathering took place yesterday afternoon at the entrance to the paddock in the parking lot of The CARS Cafe: Bugatti, Ferrari, Rolls Royce, Lamborghini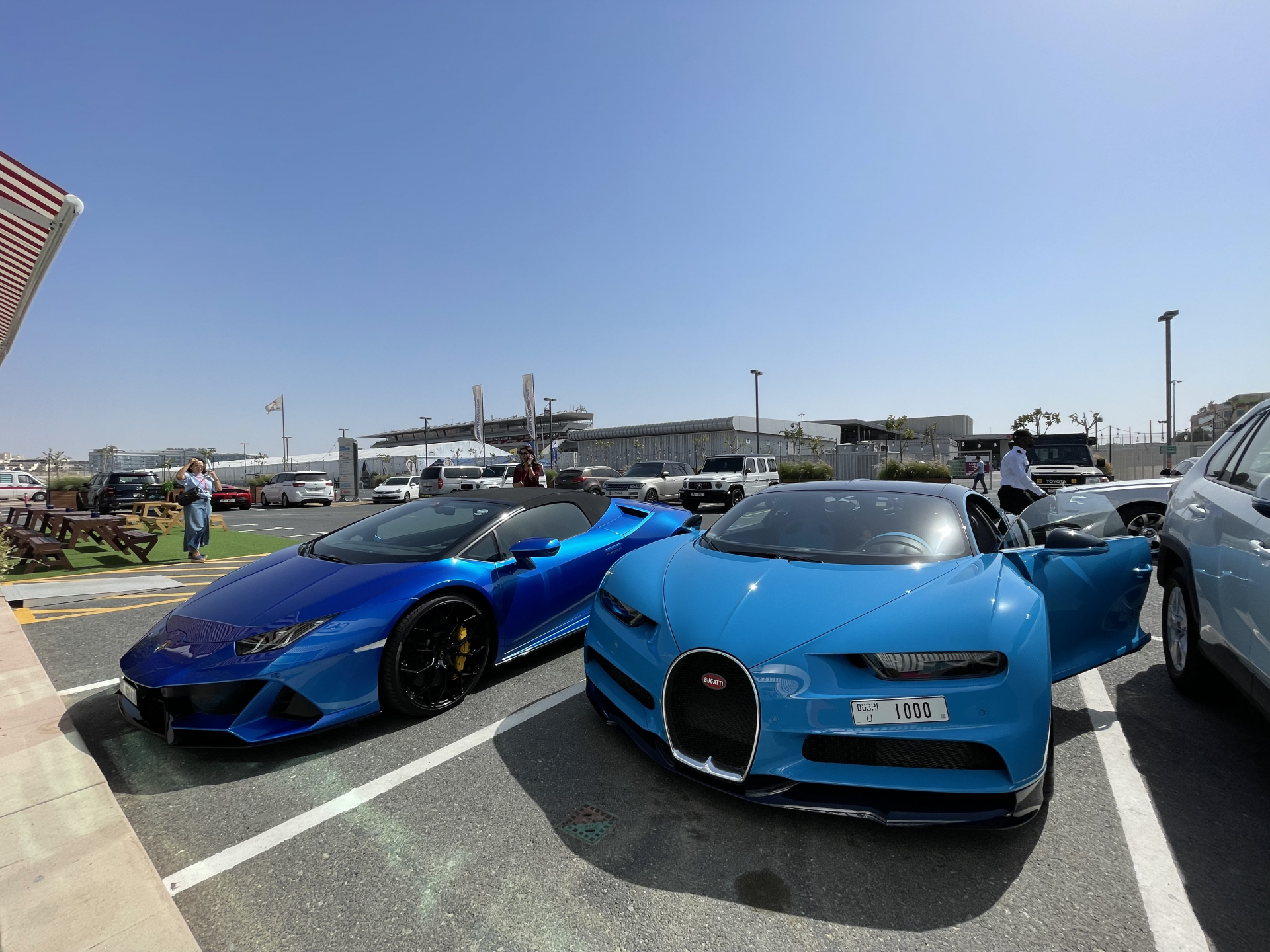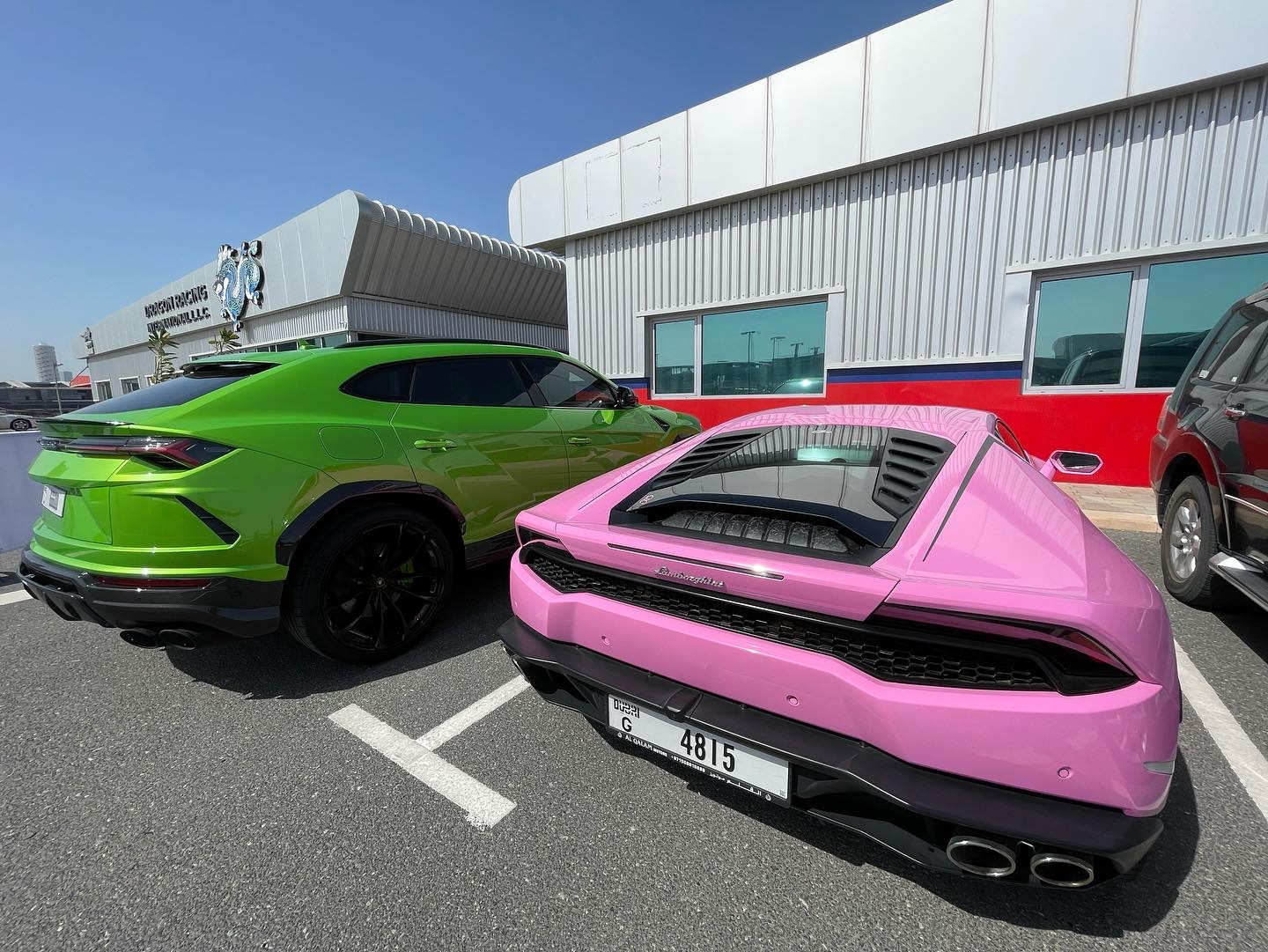 – The withdrawal of the Ferrari 488 GT3/Kessel Racing of Michael Broniszewski, David Fumanelli and Mikkel Jensen is medical. The Polish pilot, declared negative for Covid-19, felt unwell, hence a package for the various races.
– We have a sense of humor at Kessel Racing. It seems that Francesco Zollo slightly rubbed his Ferrari on the track during the tests. The Swiss team offered him a souvenir of the outing.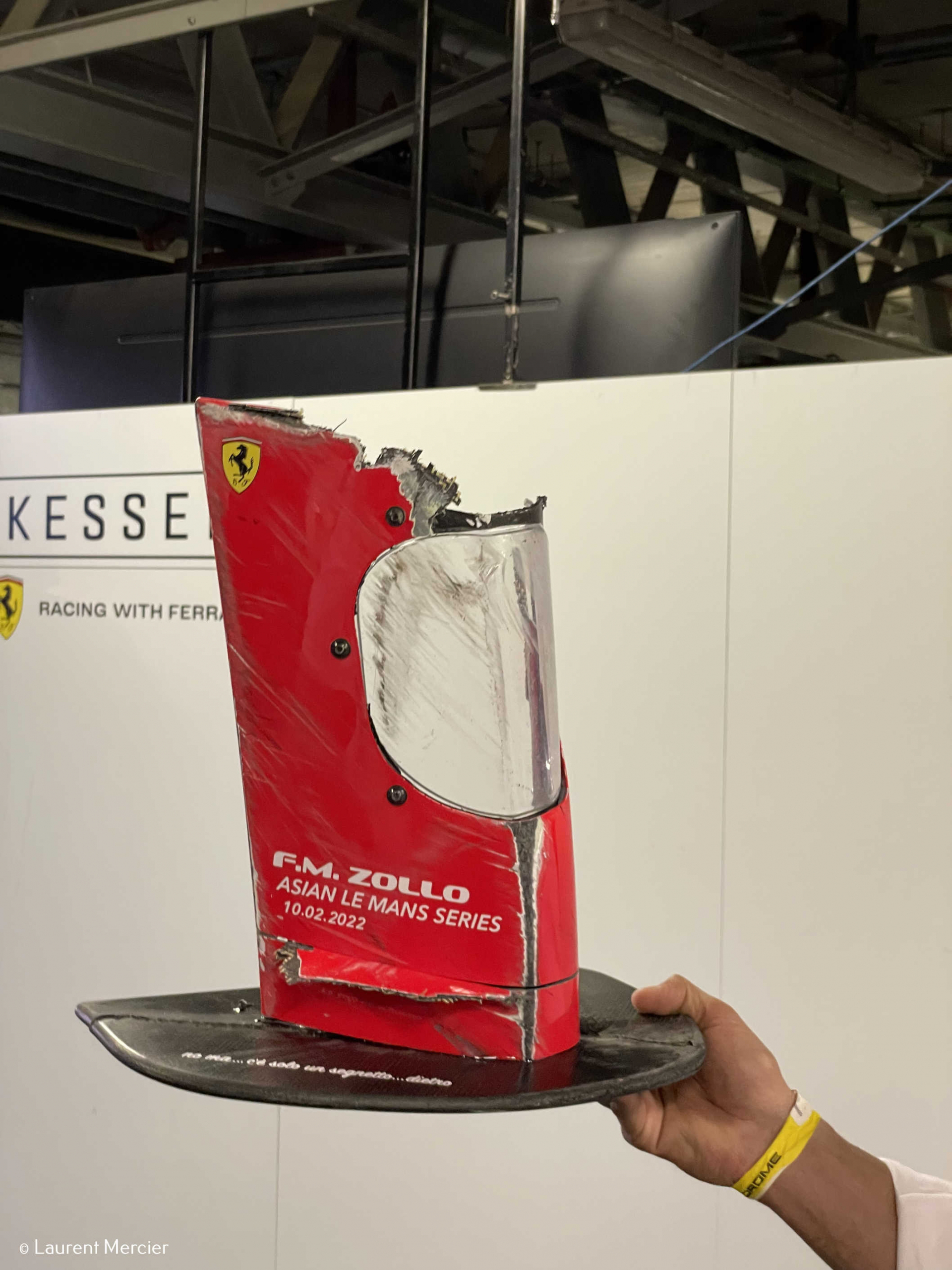 – Crossed in the Dubai paddock, Andrea Ficarelli, promoter of the 12 Hours of Abu Dhabi, confirmed to Endurance-Info that the event was going to return to its original date of December. In addition to GT3 and GT4, the event will be open to Porsche Cup and Lamborghini Super Trofeo. Note that six Porsche 911 GT3 Cup (992) will be invited to the event following the arrival of a new partner. As for the Pro-Am and Am race initially planned in Bahrain this year, it will be organized in January 2023.
– Inter Europol Competition was unable to play the leading roles in Saturday's race, the fault of a defective light panel on the Ligier JS P320. The Polish team finished in 5th place. At ARC Bratislava, it was the fuel pump that caused problems for the Slovak team.
– While Nielsen Racing was victorious in LMP2, the race was more complicated in LMP3. The team changed the exhaust of the Ligier JS P320, resulting in a 7th place finish for Colin Noble and Tony Wells.
– The best moments of the race to relive in video here